PMC Bank FIR Details With Police: Blow by blow account of what happened
PMC Bank FIR Details: Startling facts have come to fore in the FIR registered against Punjab & Maharashtra Co-operative Bank (PMC) Limited by the RBI, revealing a gap of a whopping Rs 4355 crore. The bank has distributed loans to companies on a large scale, and the major beneficiary of this exposure was real estate development company HDIL, which received loans through 44 accounts, according to Zee Business report.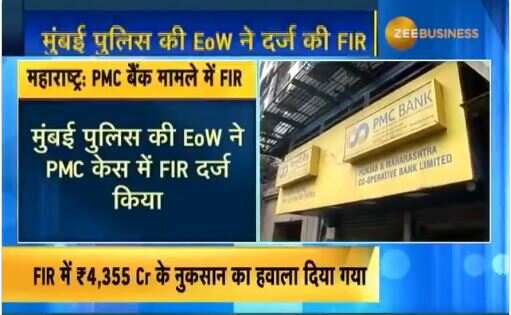 Only 10 accounts have been investigated since the case was brought into public, said the report, adding that as many as 21,049 dummy accounts were created to hide the amount disbursed into 44 accounts. The most shocking aspect is that these dummy accounts were not linked to the bank's CBS. In the Bank's Advanced Master Indent Software, these 21,049 dummy accounts have been found in lieu of 44 large accounts. Image source: Twitter/Zee Business
According to the report, the FIR has revealed that small accounts could not be traced in the RBI probe. The FIR was lodged against sacked PMC Bank Managing Director Joy Thomas and others in the case, and it also named HDIL promoters, along with group companies. Notably, the former MD has been banned from leaving the country, and the police has also issued a Look Out notice against him. Image source: Twitter/Zee Business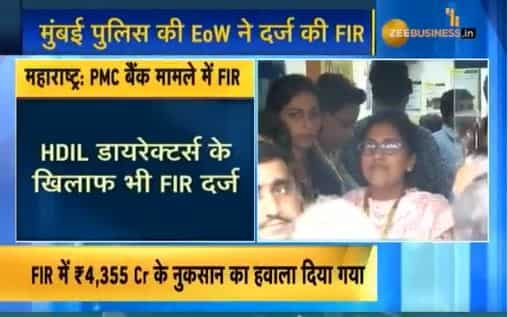 According to the Zee Business report, total amount defaulted is Rs 4355.46 crores, and out of 44 accounts, the name of 10 defaulted companies are given below.
1. Rakesh Wadhawan has outstanding balance of Rs 1902.66 crore;
2-HDIL Rs 1306.2 crore;
3-Somerset Construction Rs 226.29 crore;
4-Serve All Construction Rs 180.58 crore;
5-Sapphire Land Development Rs 136.54 crore;
6- Emerald Realtors Rs 114.75 crore;
7- Awas Developers Rs 133.01 crore;
8-Sarang Wadhawan Rs 128.65 crore;
9- Prithvi Realtors Rs 104.44 crore; and
10-Satyam Realtors Rs 122.34 crore.
Image source: Twitter/Zee Business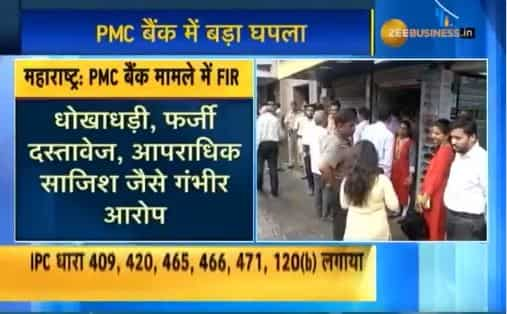 Meanwhile, HDIL has clarified that it has written a letter to the PMC Bank's administrator, who has sought the time to get the right picture. The depositors also wish that the interests of all parties are safeguarded. The company stated that the problem due to slowdown in the real estate sector, adding that HDIL accounts have been audited and are well maintained. HDIL has also added that it ready to fully co-operate with regulators and authorities concerned. Image source: Twitter/Zee Business
Notably, the details about the case first emerged a few days ago after RBI took strict action against the PMC Bank, and banned it from lending or accepting deposits for the next six months. The RBI had restricted lending to Rs 1,000 during the period, and later extended it to Rs 10,000 as thousands of panic-stricken bank customers staged protests. Image source: Twitter/Zee Business