Photos | PM Modi extends lockdown till May 3: Know the steps you must follow
Prime Minister Narendra Modi today extended the coronavirus lockdown till May 3. In the announcement, PM Modi said that the implementation of the lockdown will be strictly ensured in its second phase and detailed guidelines will be brought out on Wednesday. People and all concerned should realise that final exit from lockdown depends on how well everyone implements the orders in these testing times. In his speech, PM said that the country has sufficient reserves of medicines, food rations, and other essential goods and the supply chain constraints were constantly being removed. Asserting that India's fight against the coronavirus has been moving ahead with great strength and resolve, the prime minister lauded citizens for their "restraint and sacrifice" to "save your India".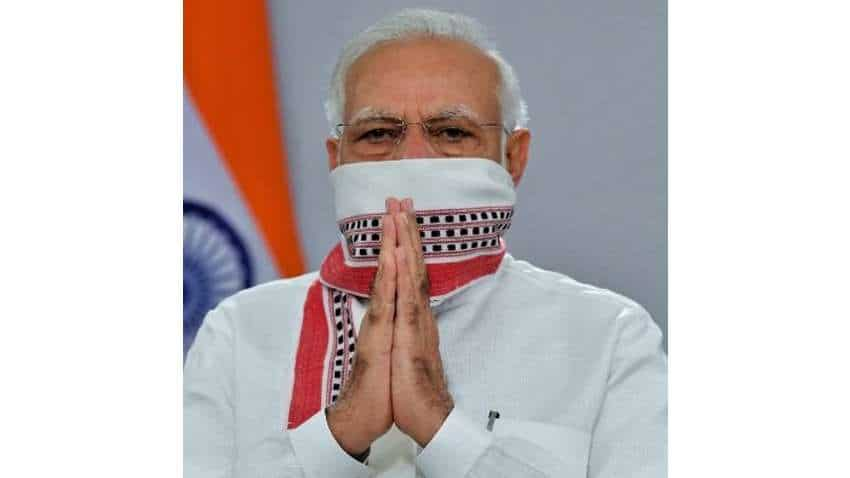 Modi said that on the birth anniversary of Baba Saheb Dr. Bhim Rao Ambedkar, this display of our collective strength on behalf of the people of India, this resolution, is a true tribute to him. Modi appeared on television with his face covered with a 'gamcha' (Indian stole for men) which he removed at the start of his address. His personal Twitter handle also posted the photograph of him wearing a face cover. "During this time (till May 3), we must continue maintaining discipline in the same way we have been doing so far. A single new patient anywhere, should be a matter of concern for us... Any new hot spot will pose a new challenge," Modi said. (Photo: PM Modi Twitter Account)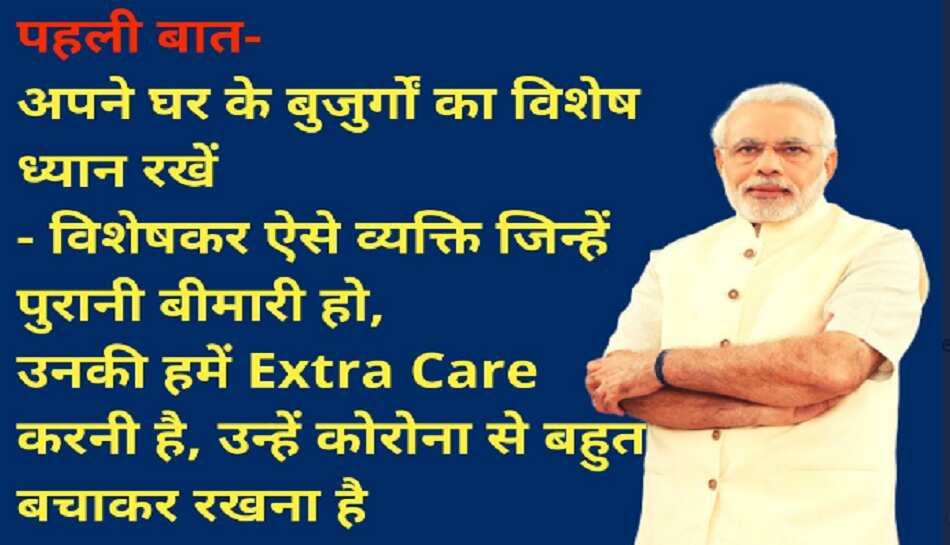 PM Modi made seven recommendations and urged the public at large to follow them these are:
1. Take care of elders in the house
2. Maintain social distancing, use homemade masks
3. Use guidelines from Ayush to increase immunity
4. Use Aarogya Setu mobile App
5. Help the poor families
6. Help your colleagues, do not fire employees
7. Respect and celebrate our heroes - doctors, nurses, healthcare workers (Photo: ZeeBiz Twitter Account)
Lockdown 2.0 Guidelines Coming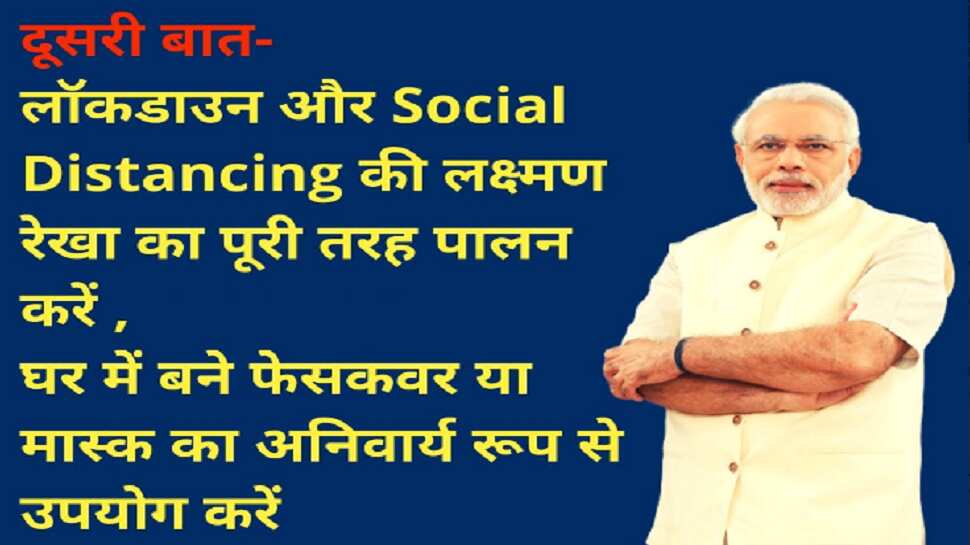 Economic Cost of Lockdown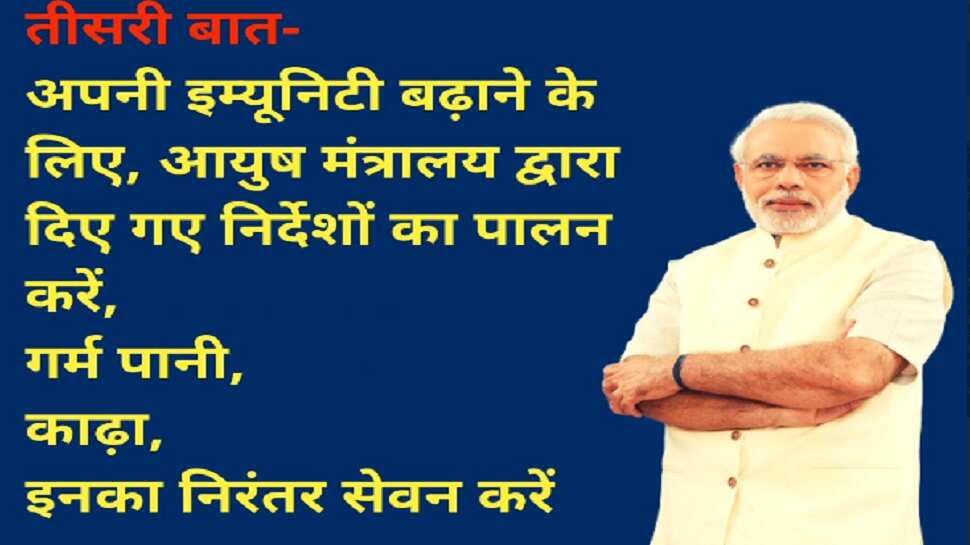 Stakeholders Recommendations
He also noted that most of the state governments, experts and other stakeholders recommended the extension of the lockdown to contain the spread of COVID-19 pandemic. There are 10,363 confirmed cases of coronavirus with 339 deaths due to COVID-19 so far in India, as per the Union health ministry data.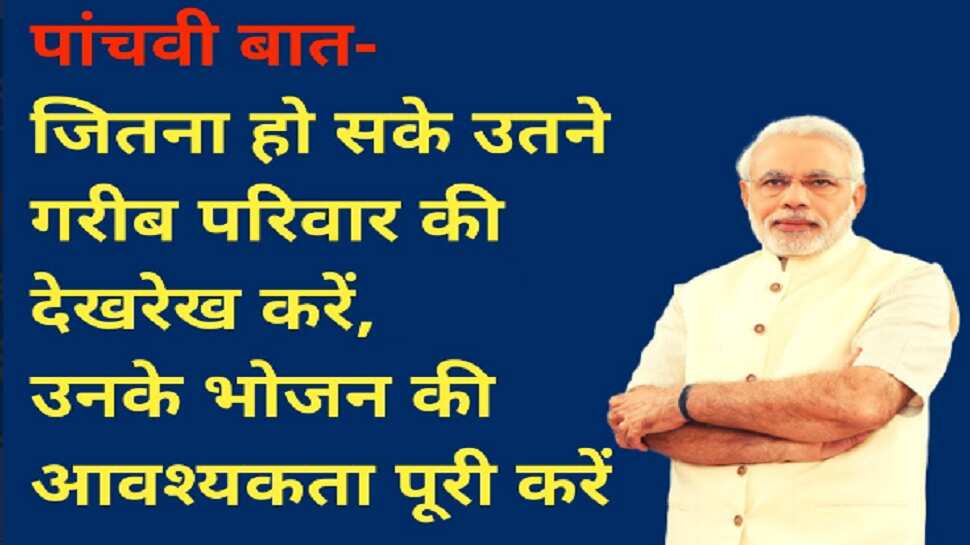 At least eight states --Tamil Nadu, Arunachal Pradesh, Odisha, Punjab, Maharashtra, Telangana, West Bengal and Karnataka-- have already extended the lockdown till April 30, and Union government sources pointed out that it has been stretched till May 3 as May 1 is a public holiday, and May 2 and 3 is a weekend.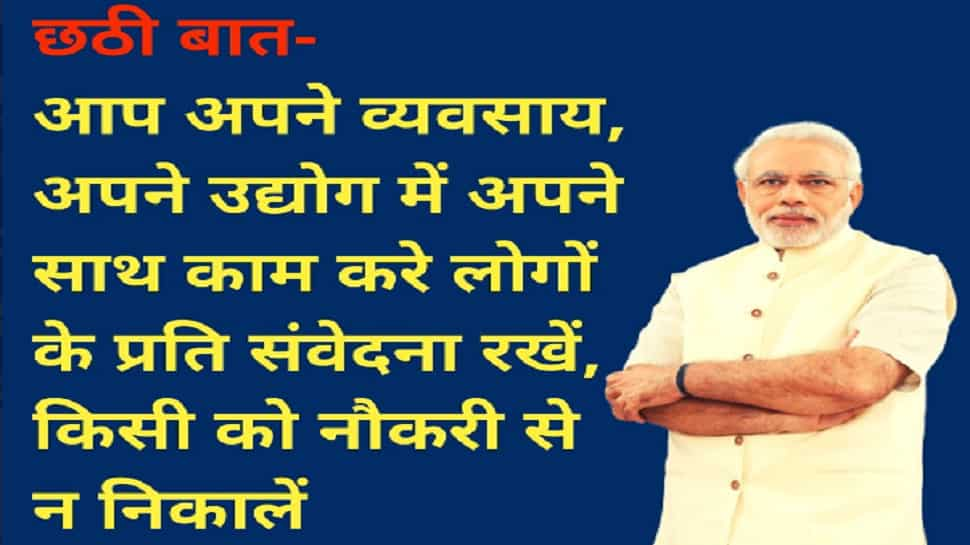 Amid demands from certain quarters that economic activities be allowed to start, Modi said the lockdown will be strictly implemented for a week, and every area will be evaluated before a decision on allowing some "select necessary activities" will be taken.
"Areas that will succeed in this litmus test, which will not be in the hot-spot category, and will have less likelihood to turn into a hot-spot maybe allowed to open up select necessary activities from 20 April. However, keep in mind, this permission will be conditional, and the rules for going out will be very strict. Permission will be withdrawn immediately if lockdown rules are broken, and spread of coronavirus risked," he asserted.

Civil aviation ministry and Railways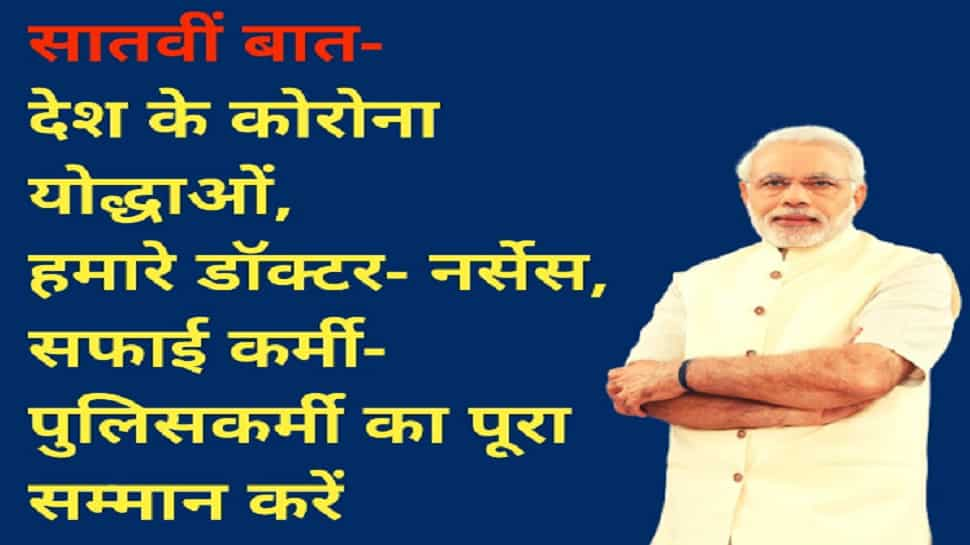 After Modi's address, the civil aviation ministry also announced that all international and domestic commercial passenger flights will remain suspended till midnight of May 3. Domestic and international commercial passenger flights were earlier suspended from March 25 to April 14.
The railways also extended suspension of all its passenger services till May 3 while movement of goods and parcel trains will remain operational to ensure essential supplies in various parts of the country.
The railways also said that all counters for booking of rail journey tickets for reserved/unreserved travel at railway stations and outside railway station premises shall remain closed till May 3 midnight.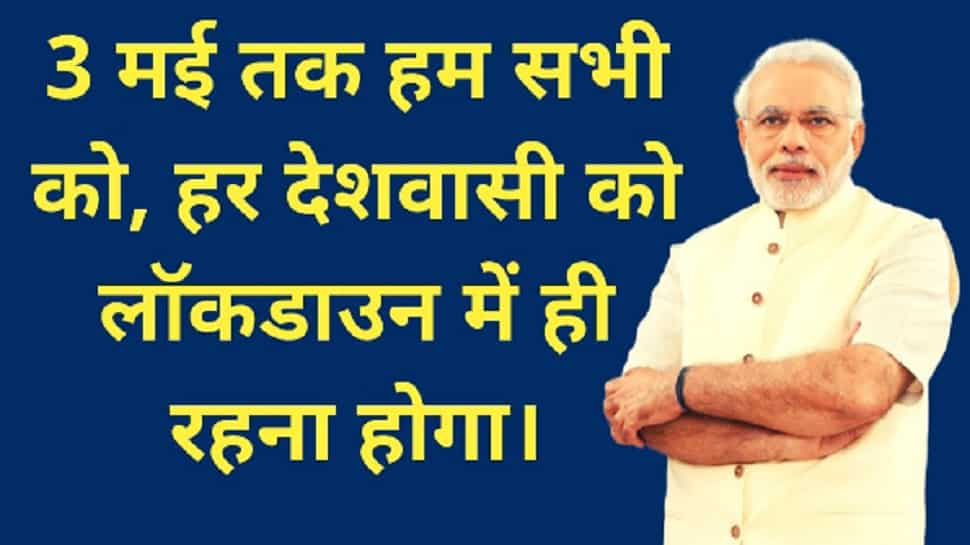 Food and medicines situation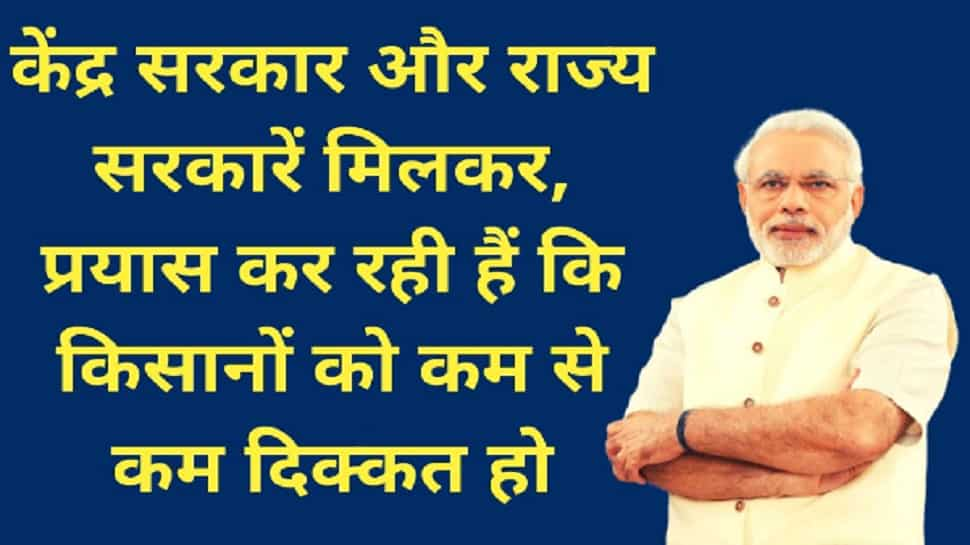 Modi assured citizens that there is adequate stock of medicines and rations in the country, and it has also ramped up its health infrastructure to deal with the crisis.
Noting that global experience shows that 1500-1600 beds are required for every 10,000 patients, he said India has already made arrangements for over 1 Lakh beds, with over 600 hospitals dedicated for coronavirus treatment.