From Sunny Leone to Dia Mirza, here are Market Guru Anil Singhvi's top investment tips for these actors
Many Bollywood actors and actresses have sought investment tips from Market Guru and Zee Business Managing Editor Anil Singhvi. The latest being Bollywood actresses Sunny Leone, Ragini Khanna, Dia Mirza, Taapsee Pannu, Sanya Malhotra, and Sonakshi Sinha. Most of their questions are related to where and how to invest in the current market to get best returns. Here is what Market Guru Anil Singhvi told them:
Sunny Leone on Show With Market Guru Anil Singhvi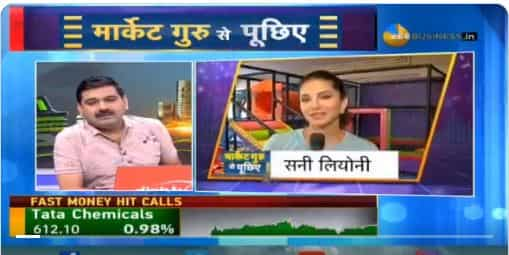 Sunny Leone asked market guru, "Anil ji, I have three kids, tell me where should I invest for their better future?" On her question, Anil Singhvi said that parents should spare certain amounts for expenditure on their children and after Asset allocation, make financial planning for their education, adding that "parents should make investment in mutual funds through SIP for their children's education." Singhvi told Sunny Leone that, "Generally, people don't make investment in insurance, but Sunny must do that and take Health Insurance plans for her kids."
"For education of your kids, you may take child education insurance plan, which is comparatively dearer, but I would suggest you to make investment in Mutual funds, in equity funds, and it will take care of your responsibilities in better way." Image source: Twitter/Zee Business
Ragini Khanna on Show With Market Guru Anil Singhvi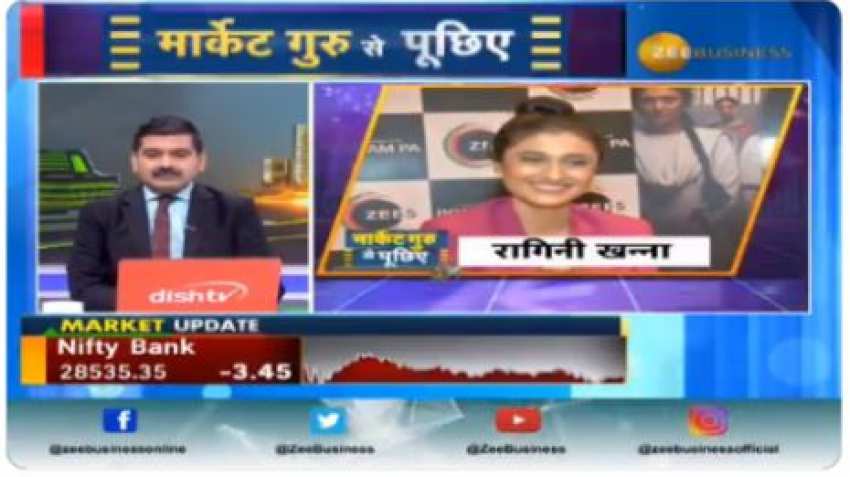 Bollywood actress Ragini Khanna asked, "Where should I invest my funds. Please tell me the best way to invest." Market Guru Singhvi had then said that Ragini's question appears to be very simple and easy, but in reality it is quite difficult to answer. What needs to be realised by all investors, Singhvi said, is that the first principal of investment is going "back to basics."
Singhvi told Ragini to get the help of a financial advisor for asset allocation who will help her design tailor-made financial goals. "After this, you will have to start investing and keep on investing from time to time," he said, adding "if you do not invest from time to time, it will create a problem. Therefore, to earn money from your investment, keep on investing regularly." Image source: Twitter/Zee Business
Dia Mirza on Show With Market Guru Anil Singhvi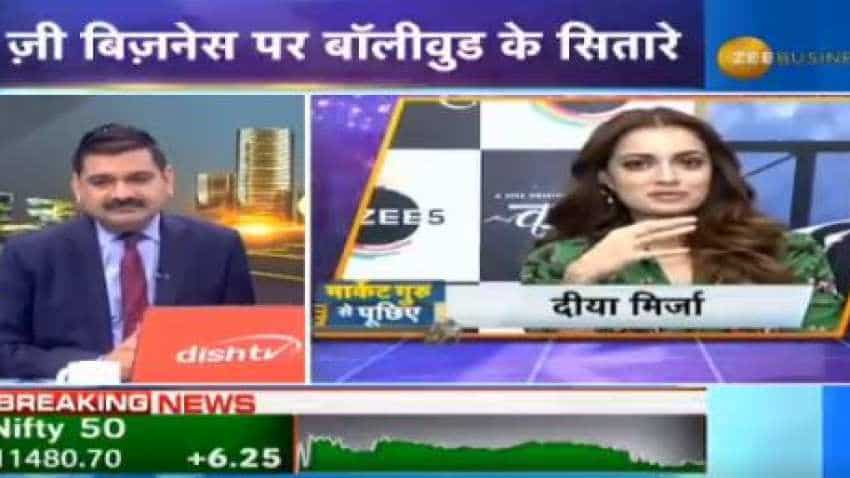 Dia Mirza, who is an actor and a producer, asked Market Guru Anil Singhvi that while growing up she was told that fixed deposits are good investments but with interest rates of banks dropping precipitously, in today's economic environment what would be the best investment to make? According to Singhvi, if she goes for investment in Debt Mutual funds, she will get more tax adjusted returns in comparison with fixed deposits. He further told her that among several options, she can invest in Bond funds, where with slight risk she can get double digit returns in 3 years. With decreasing NAVs, bond funds are increasing, therefore, she can do SIP for 12 to 24 months or can go with one time investment.
"If you are ready to take risk, invest in equity mutual funds, opting for some good mid-cap funds, with an SIP for 12 to 24 months. Of your total investment, spare only 5% and you will realise in some time that you took a right decision of making investment in equity," Singhvi suggested. Image source: Twitter/Zee Business
Taapsee Pannu on Show With Market Guru Anil Singhvi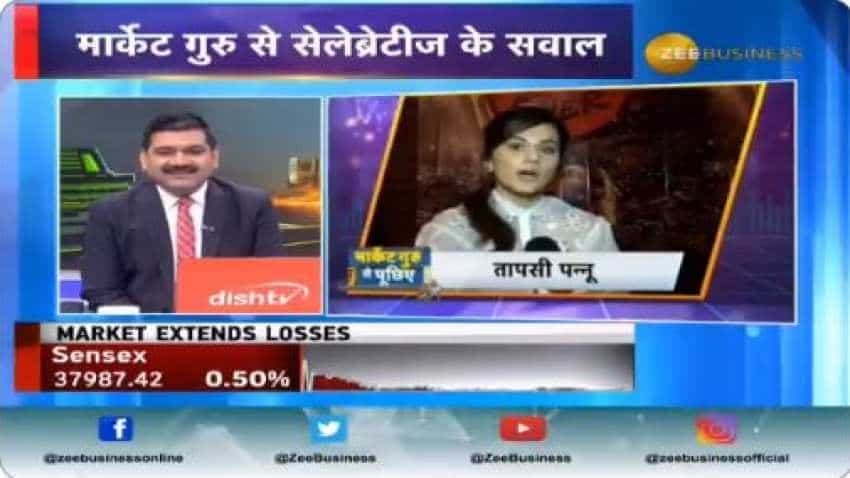 Bollywood actress Taapsee Pannu, who is known for her work in Hindi, Telugu, Tamil and Malayalam films, turned to Market Guru Anil Singhvi for investment help, asking "When do you think real estate market will become worth investing again? Is it worth investing right now?"
According to Singhvi, the real estate investment can be done in the following way:
1. If she is interested in real estate investment, she should spare her money in the residential property only for living purposes.
2. If she still wants an investment in real estate, she should avoid premium property, as the rates of residential properties will go further down.
3. Taapsee should go for commercial property investment where she can earn have 7-8% return.
4. Taapsee should go for property which is already rented to someone like MNCs, or invest in commercial property on lease. Image source: Twitter/Zee Business
Sanya Malhotra on Show With Market Guru Anil Singhvi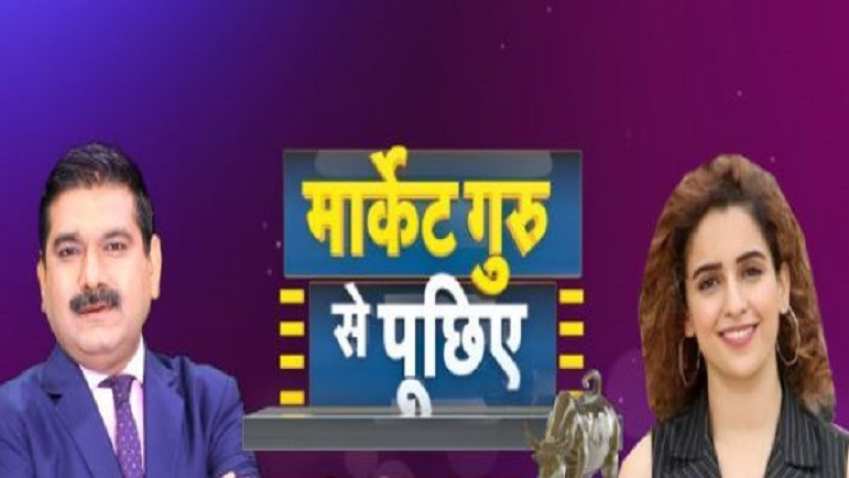 Bollywood diva Sanya Malhotra, who started her journey with Hindi movie Dangal, also turned to Anil Singhvi, Managing Editor, Zee Business for investment tips, asking "I don't really know much about investments and I usually consult my father to look into them. Though I have recently invested in a house in Mumbai and as investments are always beneficial and profitable, I need your guidance on where should I park my funds other than property."
Singhvi suggested her, "You should invest a major portion of your portfolio into equities. If you do not have much knowledge about stock markets, it's better to have a financial advisor who can design a better portfolio for you. You can park your money in mutual funds through SIP in case you want a regular income. So, if you have an irregular income, as actors mostly do, you should invest a lumpsum amount in mutual funds. You can also keep 5 to 10% of your portfolio in gold." Image source: Twitter/Zee Business
Sonakshi Sinha on Show With Market Guru Anil Singhvi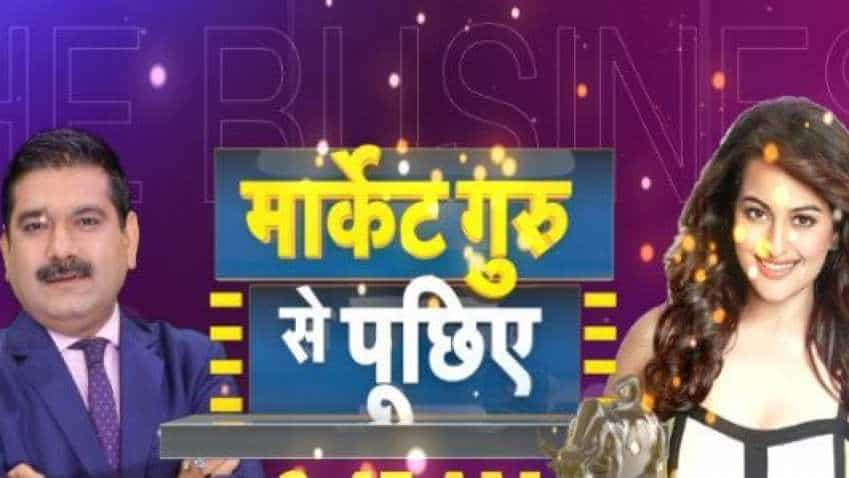 Famous Bollywood actress Sonakshi Sinha wanted to buy a house for herself, therefore sought advice from Market Gueu Anil Singhvi, "Being an actor, I would love to have a house of my own. So, what is the best way to invest in property? Where else should I invest?" Singhvi suggested, "Look for a residential house for residing purposes. Invest in housing property, only if you want to live in it. As far as buying a property for investment is concerned, then do not consider a house as an investment right now. However, if property investment is a must, then invest in a commercial property." Image source: Twitter/Zee Business