Budget 2019 Nirmala Sitharaman speech: Top 10 quotes-From Indian economy to pension benefits, check them here
Budget 2019-Nirmala Sitharaman speech: Finance Minister Sitharaman presented the Union Budget 2019 in Lok Sabha today. The minister talked about the growth of Indian Economy, improved transportation, job creation, improved and new Metro and Railways services, small scale sector firms, and much more. Here, are the top 10 quotes by the FM Nirmala Sitharaman: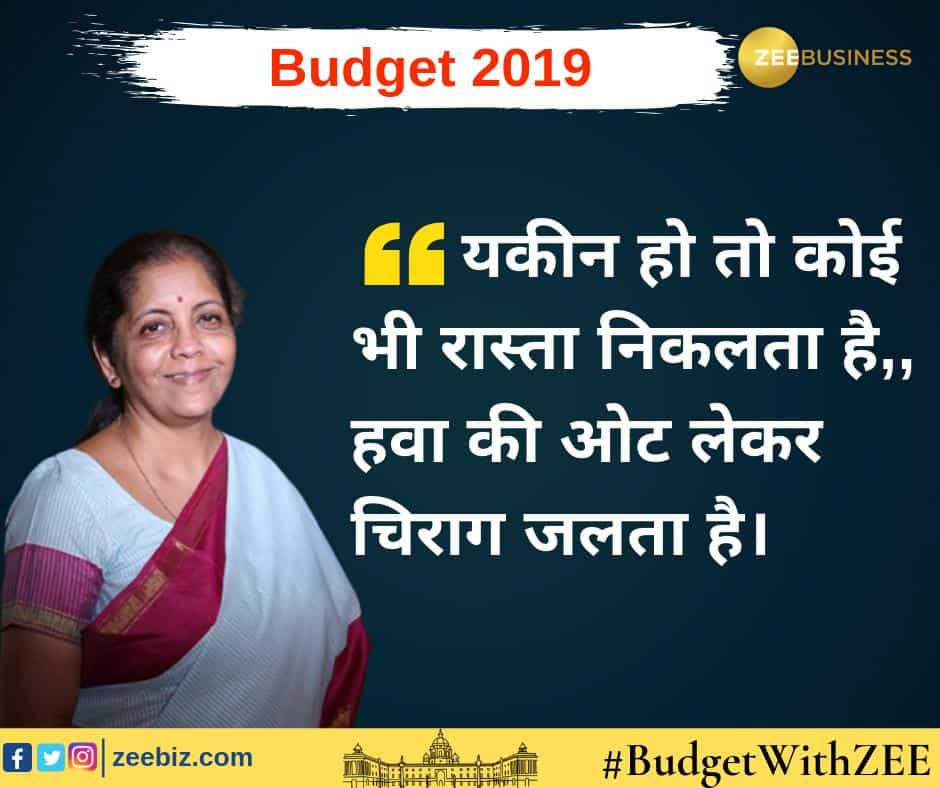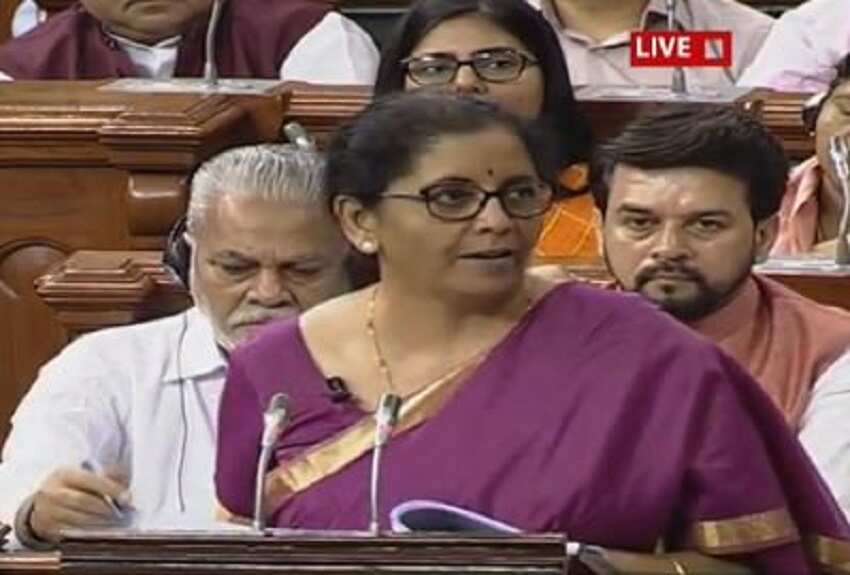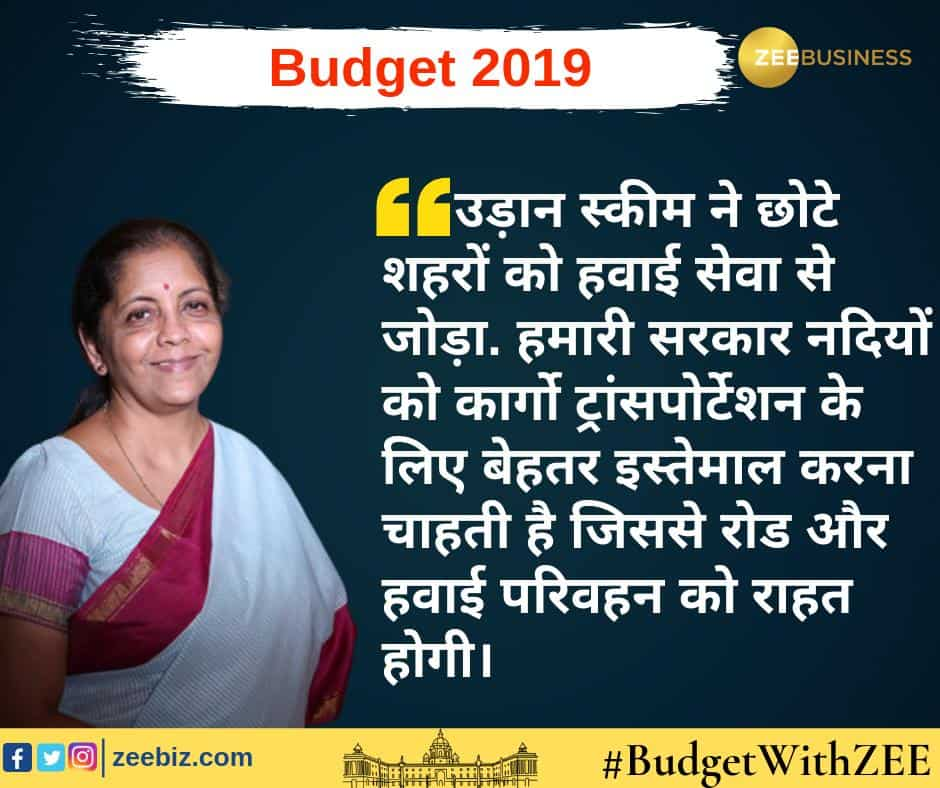 Schemes such as 'Bharatmala', 'Sagarmala' and UDAN are bridging the rural and urban divide, improving our transport infrastructure. Comprehensive restructuring of National Highways Programme will be done, to ensure the creation of National Highways Grid of desirable capacity.Government envisions using rivers for cargo transport,it will also decongest roads and railways.
Image Source: Zee business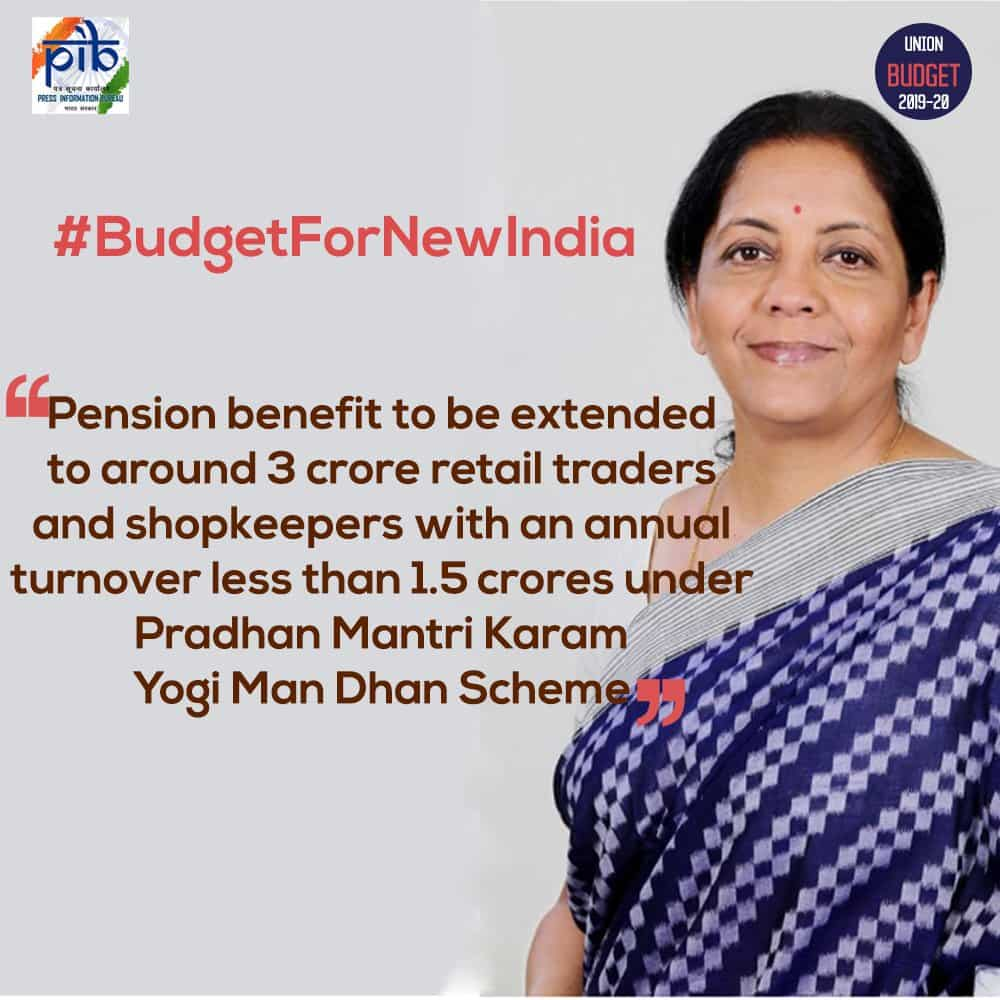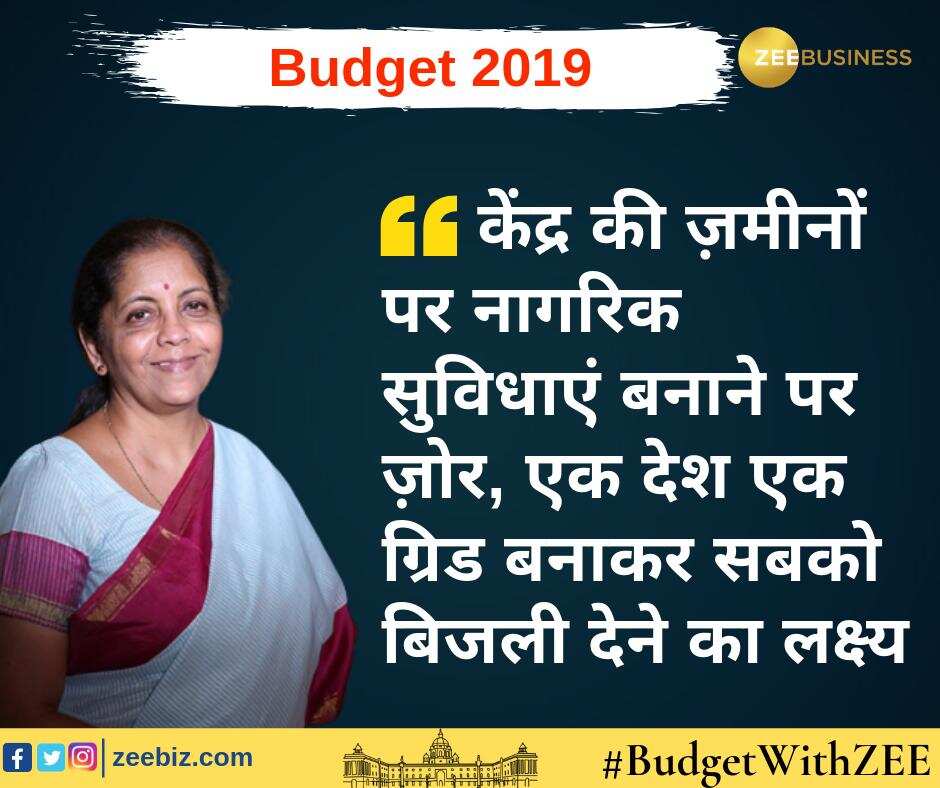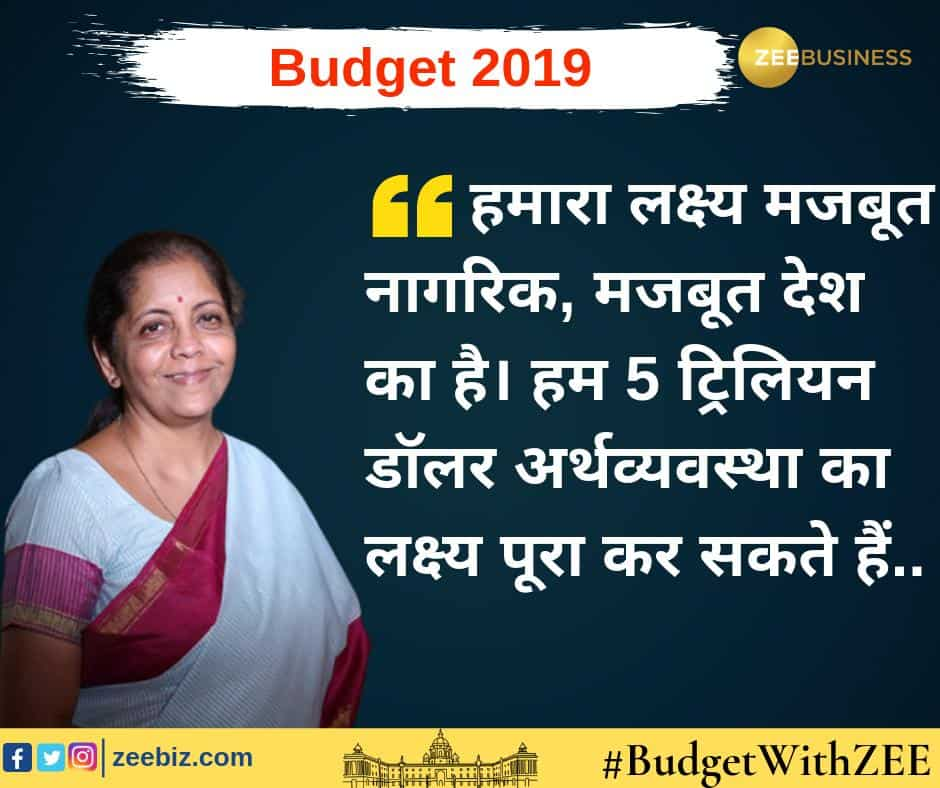 The Indian economy will grow to become a $3 trillion economy in the current year itself. It is now the sixth largest in the world. 5 years ago it was at the 11th position. It took us over 55 years to reach $1 trillion dollar economy. But when the hearts are filled with hope, trust & aspiration, we in just 5 years, added $1 trillion.
Image Source: Zee business