Can Maha reforms make daily veggies 5 times cheaper?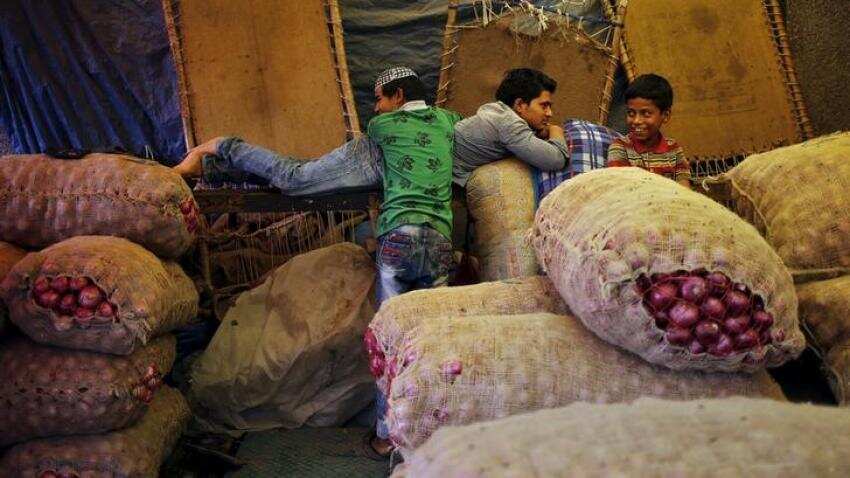 Growers can now sell their produce to retail chains and other direct sellers. Image Source: Reuters
Updated: Fri, Jul 15, 2016
12:53 pm
Mumbai, ZeeBiz WebDesk
Your daily vegetables could be up to five times cheaper.
From Rs 4/kg for onions that Lasalgaon farmers charge as cost price, it jumps to Rs 18-20/kg in the local markets in Mumbai, a report by Times of India stated.
This means prices of vegetables increase almost 400% through artificial inflationary measures called the middlemen.
Potato, tomato, green chili, okra, also go through a 50-100% increase in prices as it changes hands from one intermediary to the next, the story added.
The Agricultural Produce Marketing Companies (APMC) has long had a monopoly in the every district.
The APMC manage the market yards where auctions are held by wholesalers and commissions earned on every transaction, TOI report stated.
Farmers have to pay up to 6% commission to agents for the auction of their produce.
Agents earn approximately 30-100% commission. The agent next strikes a deal with a local trader or ends up hoarding in the event of a dip in prices, TOI report stated.
Farmers have to be at the mercy of local agents who decide which crops to grow and when.
They also seek their coordination at the end of the harvest due to lack of storage spaces and cooling devices.
Reforms by State
In a move to abolish the 'rent seeking system,' the government under Devendra Fadnavis on June 28 stated that growers could sell their produce to retail chains and other direct sellers.
Farmers, agents and traders can sell directly to agency or seller that they want to without paying commissions. But in case a retailer wishes to use the APMC to buy goods, he would have to pay the commission instead, TOI report stated.
With the introduction of direct marketing companies such as Krushjeevan Agro, farmers are assured fair prices while consumers do not have to pay high costs.
The State's decision to allow farmers to sell directly to buyers would mean a total loss in commission to APMC.
Traders observed a two day strike which ended on Wednesday and cost the APMC Rs 50 crore in losses.