Who gets impacted by these farm loan waivers? Banks, NBFCs or MFIs
Farm loan waivers are the order of the season. But who picks the tab? banks, NBFCs or MFIs?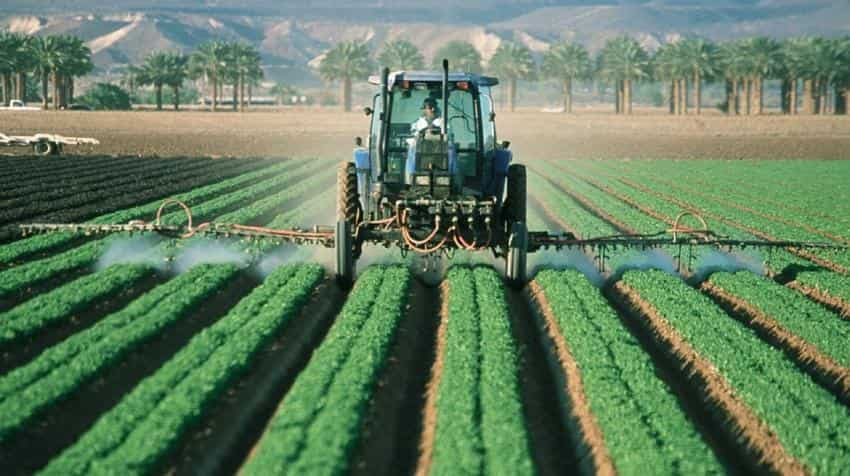 Representational Image. Photo: Pixabay
Updated: Tue, Jun 13, 2017
08:50 am
Mumbai, ZeeBiz WebDesk
Key Highlights: 

Two states have announced farm loan waivers so far
Loan waiver may not impact banks in short term
MFIs and NBFC to face brunt of farm loan waivers
 
After Uttar Pradesh, now Maharashtra has announced agricultural loan, or farm loan, waiver. Farmers in many other states, including Tamil Nadu, Punjab and Madhya Pradesh and now demanding similar waivers. 
UP government was the first one with Rs 36,359 crore waiver to a total of 2.5 crore farmers. This is now followed by Maharashtra government in the midst of a strike where it have announced loan waiver of Rs 30,000 crore.
Together UP and Maharashtra contribute 17% of the total agricultural loans to farmers, stated Dolat Capital. 
Finance Minister Arun Jaitley in a meeting in New Delhi on June 12, 2017 said that state governments announcing these farm loan waivers have to find the money themselves. 
State Bank of India's (SBI) chairperson Arundhati Bhattacharya has spoken against farm loan waivers. She said that this spoils credit culture. However, she also asked the government to look at telecom sector's debt woes and find a solution. 
Reserve Bank of India's (RBI) governor Urjit Patel too has on more than one occasion raised concerns over farm loan waivers. 
However, the question is with all these agricultural loans being waived off by state governments, whose books get a hit? banks, non-banking financials services (NBFCs) or micro-finance institutions (MFI).  
Dolat Capital believes that although banks own 63% of these farm loans in Maharashtra (only 8% with private banks), in short term these farm loans waiver won't impact banks but will continue to pose threat to MFIs and NBFCs.
Largest PSU bank SBI has almost 19% agriculture exposure, followed by Bank of Maharashtra at 9%, Bank of India at 6%, Central bank of India at 5% and Union Bank of India at 3.5%.
Among private banks, HDFC Bank and ICICI Bank has agriculture exposure at 2.5% and 3% respectively.
It said that chronic farm crop loans are already NPAs for banks won't be be a burden if waived. 
"Our interactions with couple of PSU lenders indicate that the provisions made against such NPAs/farm loans should be reversed and prove NII positive," Dolat Capital said. 
Analysts believe that a farm loan waiver is negative for NBFCs and MFIs. 
Revati Kasture, Chief General Manager, Care Ratings said, "Micro Finance Institutions which have been challenged by the aftermath of demonetisation are also expected to be at the receiving end of farm loan waivers. MFIs have already been facing collection delays in states like UP, Madhya Pradesh and Maharashtra."
Abhishek Anand, Fund Manager, Centrum Broking said, "Such development could be negative for NBFCs that are into unsecured lending to such segments. It also gives wrong signal to non-agri borrowers."
At present, Maharashtra contributes 12% of FY17 disbursements of MFIs.
As per Dolat Capital, MFI loans to self-help groups might be impacted more as the crops loans are waived off and not all agricultural loans.