What went behind Urjit Patel's appointment as 24th RBI governor?
The successful candidate needed to be an individual of stature who could also ensure continuity at the RBI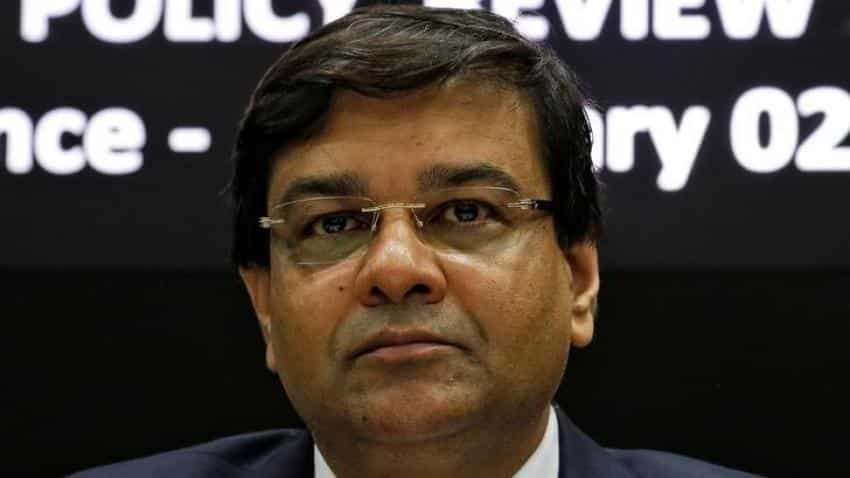 The choice shows that Modi is paying more than just lip-service to the fight against inflation. Photo: Reuters
Raghuram Rajan`s abrupt announcement of his departure as governor of the Reserve Bank of India came as a nasty surprise to many, especially his fans in the investment community, but the way Urjit Patel was chosen as his successor has been anything but.
Aides to Prime Minister Narendra Modi have sought to show that the search and selection process has been deliberate and controlled, that the nation's leader and the Finance Minister Arun Jaitley were closely involved, and that the government is fully behind the RBI's battle to control inflation.
Critically for the stability of financial markets, Patel lent his name to the panel that drew up the blueprint for formally adopting a consumer inflation target of 4%, as well as creating a new Monetary Policy Committee to steer interest rates and help India hit that goal.
At the same time, the officials have stressed that no single individual should again dominate the RBI in the way that Rajan did over his three-year term. Where Rajan is known for pithy one-liners at news conferences and speeches larded with social criticism, Patel is seen as more of a backroom technocrat who avoids the limelight.
Rajan`s shock announcement on the afternoon of June 18, a Saturday, caught the government off-guard – Jaitley was watching a movie at home with his family and took more than two hours to issue a public statement.
The recovery of composure was quick, though. A shortlist of potential successors was floated before the evening was out. Patel, the 52-year-old deputy governor who takes over from Rajan on September 4, was on it, along with a clutch of other contenders that included veterans of the RBI.
On Saturday evening, exactly nine weeks later, the choice was made public. And it was done without Modi holding meetings about the job with any of the candidates, according to sources with direct knowledge of the process.
While Modi may have been involved in the final decision on Patel, he wanted to "keep his distance" in the weeks before as the appointment committee ran the process, one aide told Reuters.
"Lobbying does not get you such a job - but Modi ji`s confidence in Patel was a big factor," the official told Reuters, using the honorific Indian suffix.
Patel has wide international policy experience. He worked at the IMF as an economist from 1990 to 1995, and for Boston Consulting Group and Indian conglomerate Reliance Industries.
Sources said Patel had been vetted and his candidacy blessed by the Hindu-nationalist umbrella group, the Rashtriya Swayamsevak Sangh (RSS), that backs Modi`s nationalist party. 
That marks a big change from its attitude to Rajan, who came under fire from the RSS camp and in particular from lawmaker Subramanian Swamy who demanded he be fired for being "mentally not fully Indian". Rajan this month denounced the personal attacks he had faced as "abominable".
Patel is looked on favourably as dependable and low-key, with no ambition to upstage the government. Rajan, by contrast, drew RSS ire by straying into politically sensitive territory in high-profile speeches in which he said social tolerance was vital to a country's economic development. That was perceived as an implied attack on the Hindu-nationalist agenda of the RSS and other supporters of Modi. Rajan has denied criticising the government.
GETTING TO KNOW YOU
Modi warmed to Patel at a face-to-face meeting earlier this year, when the central banker was given an extension to his term as deputy governor in charge of monetary policy, said a second Modi aide.
"Patel has a direct working equation with the Prime Minister," this aide said, using an Indian-English expression for a personal relationship, adding the prime minister valued Patel as a "clear thinker" and appreciated his "direct approach".
The only sign of nervousness senior officials betrayed was in their initial suggestion that the next governor would be named by the time of Rajan`s final policy meeting on August 9.
But, after financial markets remained calm despite Rajan`s announcement that he would not seek a second term, they reverted to a timeline that would allow just enough time for an orderly handover - as was the case with Rajan`s own appointment three years ago.
Throughout, the Prime Minister`s Office has owned the process - reflecting Modi`s determination to centralise decision making in India`s sprawling and often recalcitrant bureaucracy - with Cabinet Secretary PK Sinha heading the selection committee.
In its initial recommendations in July, the panel called for the next RBI governor to be a technocrat, and not a bureaucrat; a macro-economist; and team player. 
The successful candidate needed to be an individual of stature who could also ensure continuity at the RBI, one of the panel`s members told Reuters after Patel's appointment.
Jaitley met Modi to discuss the RBI succession on Thursday. A five-strong candidate list was then submitted to the selection panel, with the field led by Patel and also featuring contenders such as India`s IMF Executive Director Subir Gokarn and World Bank Chief Economist Kaushik Basu.
The selection committee provided its feedback after a lengthy session on Friday. It did not recommend any name; nor did it formally interview candidates, the member said, adding the final decision to pick Patel was made by Modi and Jaitley.
    
INFLATION HAWK
The choice shows that Modi is paying more than just lip-service to the fight against inflation.
Modi endorsed the inflation fight in his Independence Day speech last Monday, and that will shield Patel as he seeks to consolidate the inflation-targeting framework brought in under the leadership of Rajan.
"While we have embraced the idea of the MPC, it has yet to be tested," said another senior government official. "You need a smooth transition from the current system of decision making. Patel can ensure that there are no hiccoughs."
Also, with the inflation rate now pushing above 6%, it is vital to send a clear message to investors that the government would not waver in its resolve to keep inflation in check, this official added.
   
"It is very important that the credibility we have acquired in managing inflation doesn`t get dented," the official also said.
Get Latest Business News, Stock Market Updates and Videos; Check your tax outgo through Income Tax Calculator and save money through our Personal Finance coverage. Check Business Breaking News Live on Zee Business Twitter and Facebook. Subscribe on YouTube.
Updated: Mon, Aug 22, 2016
01:15 pm
New Delhi, Reuters