What is MFN Status? Know its meaning from WTO definition; it's not what people generally think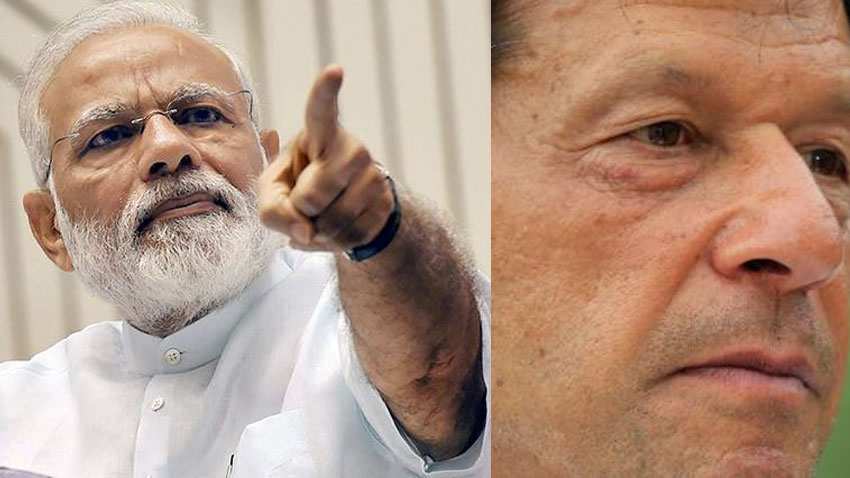 India granted the MFN status to Pakistan way back in in 1996. Image sources: PM Modi and Imran Khan from PTI and Reuters respectively
MFN Status is grabbing headlines after India withdrew the 'most-favoured nation' status to Pakistan in the wake of Pulwama Terror Attack. But, MFN is not what its name literally suggests. When we read MFN and its full form - Most Favoured Nation, the first thing that comes to our mind is that a particular country is giving 'favour' or 'preference' to a specific nation, but MFN is something different. Let's understand this through World Trade Organization (WTO), the only global international organization dealing with the rules of trade between nations.
According to WTO, Most-favoured-nation (MFN) status is all about treating other people equally.
Under the WTO agreements, countries cannot normally discriminate between their trading partners. In the WTO, MFN Status means non-discrimination i.e. treating virtually everyone equally. As per WTO website, "Grant someone a special favour (such as a lower customs duty rate for one of their products) and you have to do the same for all other WTO members." - This principle is known as most-favoured-nation (MFN) treatment, according to WTO.
WTO website also explains why MFN is important
 
"It is so important that it is the first article of the General Agreement on Tariffs and Trade (GATT), which governs trade in goods. MFN is also a priority in the General Agreement on Trade in Services (GATS) (Article 2) and the Agreement on Trade-Related Aspects of Intellectual Property Rights (TRIPS) (Article 4), although in each agreement the principle is handled slightly differently. Together, those three agreements cover all three main areas of trade handled by the WTO," reads WTO website.
Is there any exception?
WTO says some exceptions are allowed. WTO explains this by means of an example. "For example, countries can set up a free trade agreement that applies only to goods traded within the group —   discriminating against goods from outside. Or they can give developing countries special access to their markets. Or a country can raise barriers against products that are considered to be traded unfairly from specific countries. And in services, countries are allowed, in limited circumstances, to discriminate. But the agreements only permit these exceptions under strict conditions. In general, MFN means that every time a country lowers a trade barrier or opens up a market, it has to do so for the same goods or services from all its trading partners — whether rich or poor, weak or strong."
What happens under MFN status?
According to the information available on WTO website, "This is what happens. Each member treats all the other members equally as "most-favoured" trading partners. If a country improves the benefits that it gives to one trading partner, it has to give the same "best" treatment to all the other WTO members so that they all remain "most-favoured".
"Most-favoured nation (MFN) status did not always mean equal treatment. The first bilateral MFN treaties set up exclusive clubs among a country's "most-favoured" trading partners. Under GATT and now the WTO, the MFN club is no longer exclusive. The MFN principle ensures that each country treats its over—140 fellow-members equally," WTO website adds.
Trade impact on Pakistan
This move would impact USD 488.5 million worth of goods that Pakistan exports to India.
India granted the MFN status to Pakistan way back in in 1996. The MFN status was accorded under World Trade Organization's (WTO) General Agreement on Tariffs and Trade (GATT). Both India and Pakistan are signatories to this; and are members of the WTO. 
Get Latest Business News, Stock Market Updates and Videos; Check your tax outgo through Income Tax Calculator and save money through our Personal Finance coverage. Check Business Breaking News Live on Zee Business Twitter and Facebook. Subscribe on YouTube.
Updated: Mon, Feb 18, 2019
06:49 pm
ZeeBiz WebDesk