What created the bank NPA crisis? Here is P Chidambaram's explanation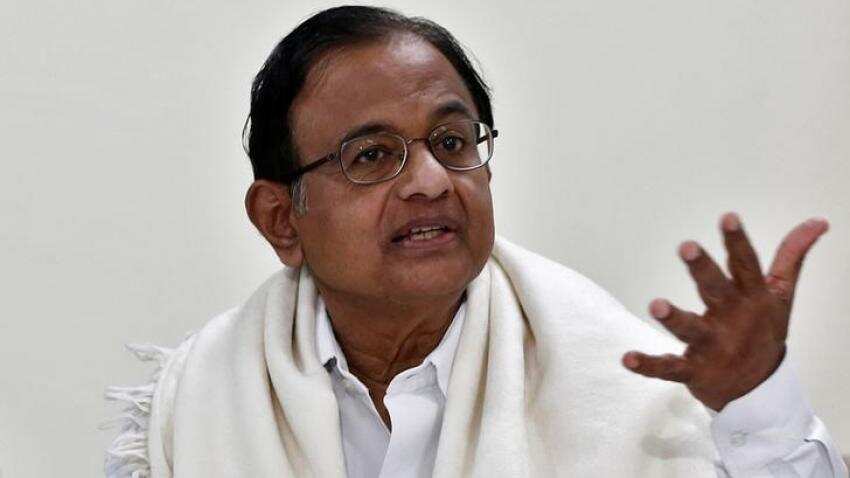 The Congress leader rued that new jobs were not created because there were no additional private investments. Image source: Reuters
Congress leader and former union minister P Chidambaram said telecom and power sectors have contributed to the bank NPA problem more than anything else due to the 'malicious twist' given to the UPA government's policies governing them. "I think the CAG report on telecom was a gross exaggeration. The CAG report on coal was focused on a few cases. But then all the 212 coal mines were cancelled. I think we failed to treat a business problem as a business problem and find the business solution," he said.
Speaking at the launch of his book 'Speaking truth to power' here, he apparently referred to the 2G spectrum and coal scam that hit UPA II.
Chidambaram said that instead of dealing with a business problem and finding a business solutions, a political twist, a legal twist was given to it. The result was that today the power and telecom sectors are 'in a shambles," he said. "And most of the NPAs are about the two sectors - Telecom and power/coal. The origin of the NPA problem is in a manner in which we treated the telecom sector and the coal/power sector."
"We had the worst NPA situation twice before - once when Yashwant Sinha was Finance Minister and once in my first tenure as Finance Minister.There was no uproar over NPAs. Why? We simply told banks, "You gave the loans, you recover them".
Chidambaram said that if one drilled deeper, one would find that the two sectors have contributed to the NPA problem more than anything else.
"And there is consequential fallout on another sector. I will come to it. The first was telecom and second was power related to coal. It all started with a huge uproar about the telecom sector."
"Then there was a huge uproar about the coal sector. A very malicious twist was given to the telecom policies and the coal policies of the previous government," he said, adding that as a result, both those sectors went to doom.
Chidambaram said it was very convenient for some parties to convert it into a political problem, give it an undeserving twist.. "the country is paying a price for that."
The Congress leader rued that new jobs were not created because there were no additional private investments.
Citing Chief Economic Advisor RPT Chief Economic Advisor Dr Arvind Subramanian's economic survey, he said jobs were not created because credit growth to industry was negative for many months.
Slamming the NDA government, he said the government knows there is a job problem, but refused to speak about it.
"And when they (Prime Minister Narendra Modi) speak about it, they insult the youth of this country saying, 'even frying Pakoda is a job.?
A job, he said, is defined by the International Labour Organisation as regular, certain and reasonably secure.
India has contributed many Indian words to English language. "Who knows, we may persuade ILO to add frying Pakoda is a job," he said in a lighter vein.
He alleged that there was an insidious attempt to diminish institutions by either not appointing people or by appointing those who ensured that the institutions are doomed.
Chidambaram pointed out that the post of the RBI Deputy Governor, in charge of banking supervision, has been lying vacant since August 1, 2017 ever since S S Mundra retired.
Justice K M Joseph, the seniormost among Chief Justices in India and presently Chief Justice of Uttarakhand High Court has not been elevated to the Supreme Court despite the collegium unanimously recommending his elevation, he said. 
Updated: Mon, Mar 12, 2018
09:50 am
PTI