WATCH: Modi govt makes history! No Budget Briefcase! Nirmala Sitharaman carries 'red cover' to Parliament
WATCH: Yet another historic move by PM Narendra Modi led government has been made! It is now common knowledge that Finance Minister Nirmala Sitharaman is set to become the first full-time woman finance minister to present the Union Budget in the Parliament and that she will also be the second woman after former Prime Minister Indira Gandhi to present it.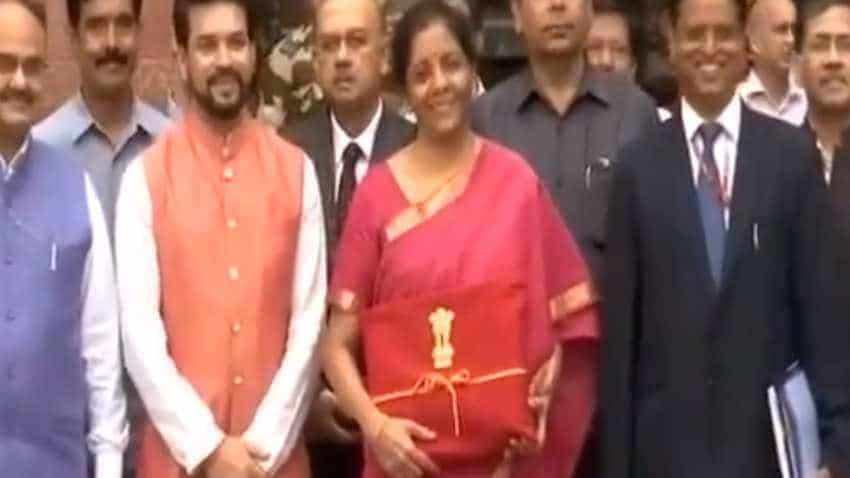 The finance minister was seen heading to the Parliament with this red cover instead of the briefcase. Source - Zee Business TV.