WATCH: Amit Shah's full speech on Jammu and Kashmir in Rajya Sabha - See Home Minister make historic announcement
Home Minister Amit Shah made the big announcement on Monday morning as he proposed the removal of Article 370 which gives special status to Jammu and Kashmir. The announcement caused a ruckus in the House. Shah's address came hours after Section 144 CrPc was imposed in Srinagar late Sunday night.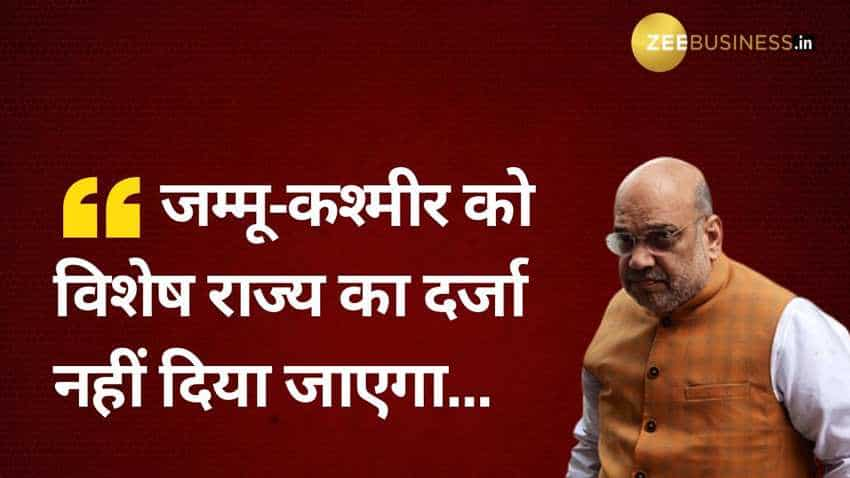 Before his speech, the Home Minister had met Prime Minister Narendra Modi at his residence this morning. Source - Zee Business TV.