Want to book Tatkal ticket on IRCTC? Remember these rules of Indian Railways
Considering the rush, one may tend to mistake in booking tatkal tickets, which is why, Indian Railways have tied knots in Tatkal scheme in order to avoid misuse.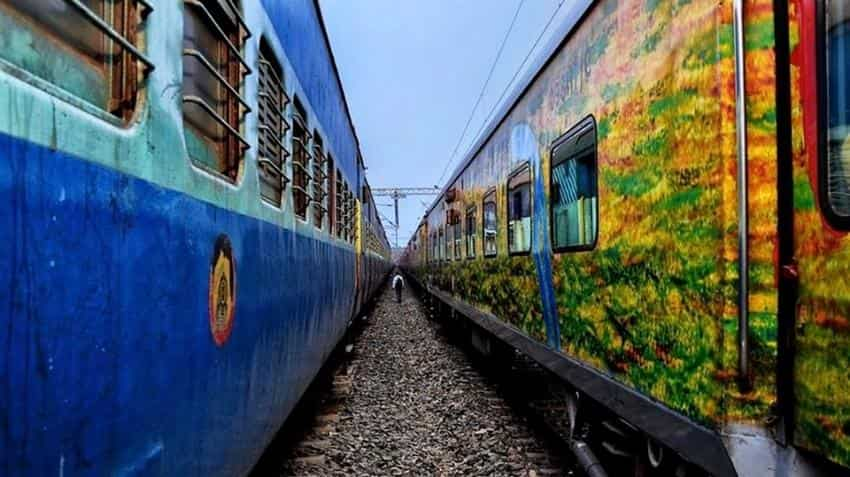 Representational Image: Photo: Pixabay
Last-minute travelling is a very common practice in India. Passengers have even been known to knock on the ticket-window at railway stations for booking their ticket virtually at the last minute, however, planning for last minute travel also comes with hefty expenses, as charges for those Tatkal tickets are kept higher by IRCTC compared to normal ones. These spur of the moment decisions are usually sparked off by emergencies or even whims. However, considering the rush, one may tend to mistake in booking tatkal tickets, which is why, Indian Railways have tied knots in Tatkal scheme in order to avoid misuse. 
Tatkal accommodation are booked through computerised passenger reservation system (PRS) on first come first served basis. Usually in peak hours, when demand outstrips the availability, reserved accommodation especially in higher classes and on popular routes gets exhausted within short duration of opening of reservation. However during lean periods, on non-popular and lower classes, the accommodation remains available for longer duration. 
This phenomenon is more relevant in case of Tatkal where limited accomodation is earmarked. This happens as the available limited accommodation is accessed simultaneously through more than 10,300 counters at 3465 computerised Passenger Reservation Centers as well as through internet.
Such increases the chances of misuse, which is why, eliminating this practices, some additional steps have been taken by Indian railways to facilitate the passengers. 
The Indian Railways plans to bring in efficiency under factors like - staggering of timings of reservation under the tatkal scheme. 
Here's a checklist for train passengers while booking tatkal tickets. 
Firstly, the window for booking tatkal tickets opens at 10:00 am everyday for passengers travelling in AC class, while the counter starts at 11:00 am for non-AC class passengers. 
In case you plan to book a ticket, then it can be done one day in advance from actual date of journey. For example, if you plan to leave on April 15, then you must book tatkal ticket on April 14. 
Between 10:00 - 12: hours of tatkal ticket booking, a passenger can book only two tickets on a single user ID. Also only one tatkal ticket in single session is allowed except for return tickets. 
Authorised agents has disabled to book tatkal tickets during first half an hour of opening of booking.  Agents are not allowed to book tatkal tickets between 8:00 am to 8:30 am, 10:00 am to 10:30 am and 11:00 am to 11:30 am. This move is followed to prevent agents from bagging the tickets at the time of opening of tatkal and advance reservation period bookings. 
An One-Time-Password (OTP) has been made compulsory for all net banking payment options. 
A captcha has been implemented in Registration, Login and Booking page to check fraudulent booking through automation software.
A minimum time limit has been imposed before proceeding for payment gateway as well as after making payment while booking tickets through internet.
At the time of Tatkal ticket booking no need to furnish identity proof, Only one passenger needs to produce any one of the following proof of identity in the original during the journey. 
Voter Photo identity card issued by Election Commision of India
Passport
PAN Card issued by Income Tax Department
Driving Licence issued by RTO
Photo identity card having serial number issued by Central/State Government
Student Identity Card with photograph issued by recognized School/College for their students
Nationalized Bank Passbok with photograph
Credit cards issued by banks with laminated photograph
Unique Identification Card "Aadhaar"
No duplicate Tatkal tickets shall be issued. Duplicate Tatkal tickets shall be issued only in exceptional cases on payment of full fare including Tatkal charges.
The facility of change of name is not permitted on the bookings made under Tatkal scheme.
The Tatkal Charges have been fixed as a percentage of fare at the rate of 10% of basic fare for second class and 30% of basic fare for all other classes subject to minimum and maximum as given in the table below.
No refund will be granted on cancellation of confirmed Tatkal tickets/duplicate tatkal ticket except in case of circumstances mentioned below. 
If the train is delayed by more than 3 hours at the journey originating point of the passenger & not the boarding point if the passenger's journey originating point and boarding point are different.
If the train is to run on a diverted route and passenger is not willing to travel.
If the train is to run on diverted route and boarding station or the destination or both the stations are not on the diverted route.
In case of non attachment of coach in which Tatkal accommodation has been earmarked and the passenger has not been provided  accommodation in the same class.
If the party has been accommodated in lower class and does not want to travel. In case the party travels in lower class, the passenger will be given refund of difference of fare and also the difference of Tatkal charges, if any.
To keep a check on the activities of touts, preventive as well as regular checks are conducted jointly/individually by Vigilance, Security and Commercial Departments, and the action against the culprits is taken as per provisions of Section 143 of Railways Act, 1989. 
Recently, the Indian Railway Catering and Tourism Corp (IRCTC) introduced ePaylater and Pay-On-Delivery (POD)  platform, where a train passenger can book a tatkal ticket on emergency basis, and make the payment for it later. 
Updated: Wed, Apr 11, 2018
02:56 pm
Mumbai, ZeeBiz WebDesk