Walmart-Flipkart deal: Kishore Biyani reveals why retailers should not worry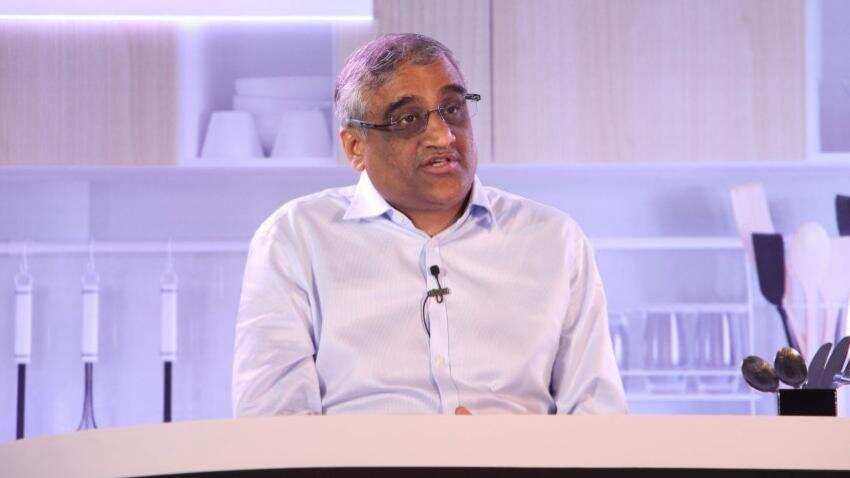 The world is currently moving to the O-to-O (online to offline, offline to online) format: Kishore Biyani. Image source: IANS
The combination of physical and digital retail is very necessary, and there are opportunities for everyone, including small players, believes Kishore Biyani chairman and CEO of Future Group. In an interaction with Anurag Shah of Zee Business, he talks about the recently announced Walmart-Flipkart deal, e-commerce and demand scenario, among other things.
What are your views on the Walmart-Flipkart deal? How do you feel this will affect retail in India?
I believe this is a huge deal for India, and it's great that an Indian company has gotten as much valuation as it did. It's a salutation to Indian entrepreneurship. I feel even better about this because a physical retailer has purchased a digital retailer. The global war between Amazon and Walmart will now take place on Indian turf, which will be very interesting to witness. I believe Future Group has already established a base, which led to the creation of Retail 3.0, through which we developed an ecosystem to decipher how we would use data, our wallet and our finances. We have our own products, factories and supply chains. We did a tie-up with Bajaj for credit; this way, through alliances we developed our own ecosystem in which technology can be used to provide the customers things from our ecosystem. The world is currently moving to the O-to-O (online to offline, offline to online) format. Both are not very different from each other. The combination of physical and digital retail is very necessary.
You mentioned that a global war will now take place on Indian turf and that you as a company have already evolved to compete in the race but the other retailers are worried. Do you think they should be?
Not at all. If you recall, Walmart has been in India and still remains in wholesale. We have witnessed that there's nothing to be worried about. Nothing new has occurred since Flipkart, too, is an old company in the industry. We are a country with 130 crore people. There are opportunities for everyone, everybody's contribution is important. If they believe in the ethics and pillars of business, I believe small industries are often more important and strong than bigger ones.
In the past few years, you have bought various big companies. Will this continue, or do you plan on concentrating on a particular business or industry?
I believe with time we have become very particular about our dealings. We have kept our faults in mind and have now decided to remain and trade in only three industries - food, fashion and home. We will vertically integrate these and increase efficiency to profit our customers.
Will this cause your current ecosystem to evolve?
We have customers, shops and products, along with our supply chain. Our aim is to provide maximum benefits to all those customers who wish to join us.
What is the current demand scenario like?
One thing is settled - both GST (goods and services tax) and demonetisation are now behind us. Consumers are settled and I believe demand will increase over time. Then again, this time demand is skewed due to weddings. Nonetheless, there is optimism in the market. India's aspiration index is very high, which, according to me, is Indian consumption's driving force.
Updated: Wed, May 16, 2018
12:37 pm
ZeeBiz WebDesk