Two years of Demonetisation: Did India become a cashless economy? Impact of notebandi decoded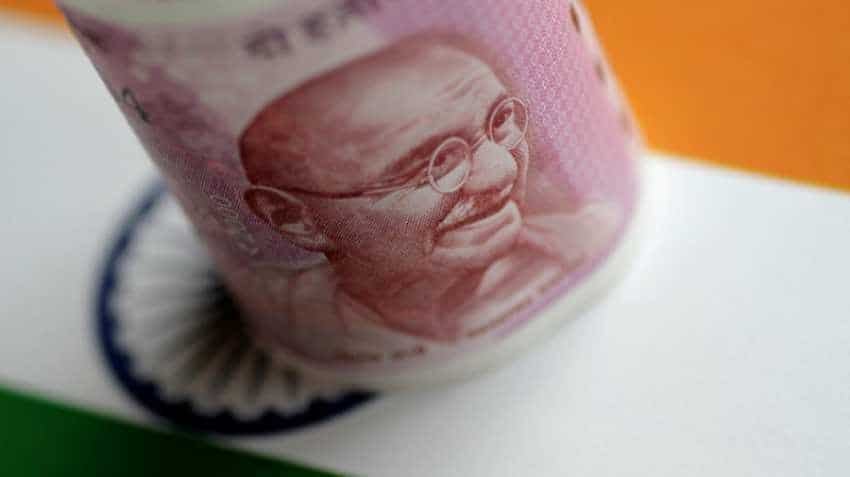 Representational Image: Photo: Reuters
Updated: Thu, Nov 08, 2018
08:56 pm
Mumbai, ZeeBiz WebDesk
Two years ago on this day, 8th November, 2016, some must still remember how they stood in long bank ATM queues, desperately hoping to remove some cash - from their own accounts! Cash, that had suddenly been banned by an edict from PM Narendra Modi. On that dramatic evening, the bank ATM machine was just a few hours away from getting shut for as long as two days, because Prime Minister Narendra Modi, that evening, announced breathtaking news casually, saying that he has ordered banned two of the highest denomination notes in India, namely, Rs 500 and Rs 1000! Now, this was a nightmare in its own right for both citizens and industry, as these two banned notes accounted for 86% of India's currency chest. How did you fare on that day, as you counted down the minutes, standing in massive queues with debit and credit cards clutched in hands, waiting to remove money to ensure you did not go cashless - literally! This writer, who was also standing in a long queue, was left without cash for the next two days as the bank ATM ran dry!
 
That was the storm created by Demonetisation. Everyone still talks about notebandi, some with high praise for Modi government for taking this extreme step, while some criticise it. Well, both these sections of people are right in their own ways.
A sneak peak at the situation!
On the evening of November 08, 2016, around 8 pm, PM Modi announced that he had banned old Rs 500 and Rs 1000 notes. These banned notes accounted for about Rs 15.44 lakh crore of India's currency in circulation. Simply put, there was no cash left in the hands of Indians. Instead, the government gave India a new currency in the form of the fresh Rs 500 note and added another one of Rs 2000 in value.
Many ran to petrol pumps and shopkeepers to exchange their demonetised notes, while some had to bear the burden of standing in lines in front of banks. The chaos was such that even some banks would shut despite the pleas of the people, and there were even some reports of cases of people dying from the heat in queues! On the other hand, there was also some news that people were burning their money that was procured illegally! Finding a bank ATM which had money was like searching for snow in summer.
Opposition parties on the other hand, did not shy away from taking that moment to blame the govt by saying the move was utterly unplanned and an unmitigated disaster. Even former PM Manmohan Singh, accused Modi government move, which NDA had termed as being for everyone's good for the long term by saying , 'in the long-term we will all be dead'.
After the passing of an year, demonetisation results showed and, apart from the cash crunch for the public and companies, GDP was at 3-year low, weak earnings of various cash-centric sectors like agriculture, FMCG, consumer goods and many more was also on view.
Briefed media on two years of demonetisation, November 8, 2018 https://t.co/1vrlUSI3W6

— Arun Jaitley (@arunjaitley) November 8, 2018
This was not it, the controversy over demonetisation was such that, it even impacted RBI's own earnings. In FY17, RBI's dividend to the government is nearly half of the amount paid last year Rs 30,659 crore compared to Rs 65,876 crore in the same period of the previous year - reaching a five year low.
Interestingly, RBI also incurred a cost of Rs 17,430 crore on account of interest paid under LAP on SBN deposited by banks in the demonetization process. Hence, overall net interest income from domestic assets declined by 15% to Rs 3,754 crore in FY17 from Rs 4,412 crore in FY16.
This was not enough, to bring India back to its desired cash level, aremonetisation exercise was undertaken - RBI had to employ two modes, namely printing of new Rs 500 and Rs 2000 notes and secondly release small notes of Rs 50 and Rs 100 withdrawn in earlier years.
When all was said and done, RBI indicated in its FY17 report that the money that came back to it, in terms of banned Rs 500 and Rs 1000 notes, was Rs 15.28 lakh crore out of the cumulative Rs 15.44 lakh crore that existed in the same before PM Modi banned them. In short, almost all the money came back. RBI actually counted all the money!
Thus, only Rs 16,000 crore of demonetised cash did not come back to the RBI. This made many question PM Modi's demonetisation decision as it was primarily directed at black money. Did India really need a demonetisation process, was it a wise decision, did it really curb finance going to fund terrorism? The RBI faced the heat and this still continues to haunt the central bank.
In the midst of criticism, Modi and his government has been firm and resolute and steadfastly supported its decision and believed it was the best solution.
Finance Minister Arun Jaitley last year was very vocal on explaining the idea behind demonetisation after RBI's FY17 annual report.
On September 01, 2017 he said, "Nearly how much money comes back to the system and how much does not, that was never the real object of demonetisation."
Demonetisation was meant for flushing out black money, eliminate Fake Indian Currency Notes (FICN), to strike at the root of financing of terrorism and left wing extremism, to convert non-formal economy into a formal economy to expand tax base and employment and to give a big boost to digitalisation of payments to make India a less cash economy, he said.
Coming back to current scenario!
So, let's have an understanding about digital transactions now. Did India become a cashless economy in two years of demonetisation.
India has not entirely adopted the method of digitalization. Indians still prefer holding cash in hand. Not many regions especially the rural areas, have been comfortable in using digital portals. But it would not be wrong to say that, demonetisation in fact did boost the country's digital platform.
RBI releases monthly data of payment system on its website, and looking at the digital performance, India has seen growth in that section. But remember so has cash!.
Data given by RBI reveals that, NEFT transactions were at 123.05 million in November 2016 month valuing up to Rs 8,807.88 billion. This rose to 186.7 million by end of March 2017, aggregating to a massive Rs 16,294.5 billion. The growth increased further to 212.01 million transactions in volume terms in March 2018 worth Rs 22,540.77 billion. In the first half of FY19, NEFT transaction stands at 181.01 million in volume terms already by end of September, having worth Rs 18,015.5 billion.
Meanwhile, transactions using IMPS stood at 36.17 million in November 2016 worth Rs 324.81 billion, which increased to 67.41 million valuing Rs 564.68 billion in March 2017. It does not end here, IMPS transaction further rise to 110.15 million in volumes worth Rs 1,038.04 billion by end of March 2018, and by end of September 2018, this stands at 135.74 million worth Rs 1,256.4 billion.
Usage at Point of Sale (POS) has also seen growth, as it was at 236.47 million in November 2016, rose to 271.17 million in March 2017, further to 318.9 million in March 2018 and to 362.75 million in September 2018 in volume terms.
In value terms, transactions at POS stood at Rs 321.74 billion in November 2016, then moved up to Rs 356.99 billion in March 2017 to Rs 418.57 billion in March 2018 and now stands at Rs 458.41 billion by end of September 2018.

Mobile banking also soared during the course of 2-years demonetisation. As in volume terms, mobile banking transactions were at 87.47 million in November 2018, rose to 113.65 million in March 2017 to 239.9 million in March 2018 and a whopping 477.57 million in September 2018.
In value terms, mobile banking has risen from Rs 1,365.7 billion in November 2016 to Rs 1,730.88 billion in March 2017, further to Rs 1,415.03 billion in March 2018 and to Rs 2,074.95 billion.
Surely, by end of March 2019, transactions in digital portals will touch commendable heights.
Cash withdrawn
Now, let's have a look at the cash withdrawn from ATMs. Debit card usage at ATM was at 561.36 million in November 2016 worth Rs 1,234.52 billion, that rose to 710.11 million worth Rs 2,259.46 billion in March 2017.
Performing a debit card transaction at ATMs has been rising consistently, as transactions stood at 774.94 million by end of March 2018 valuing Rs 2,663.50 billion.
In first half of FY19, debit card usage at ATM already has reached to 798.65 million transactions worth Rs 2,690.60 billion as on September 2018.
Rise in cash transactions can also attributed to increase in currency-in-circulation (CIC) of India.
India's  CIC which declined to Rs 9,383.78 billion in December 2016 (as demonetised cash came back), RBI continued the remonetisation task at full speed, and the
Indian currency chest then stood at Rs 13,352.66 billion by end of March 2017.
As per data of RBI, India has already been remonetised by end of March 2018, where CIC was at Rs 18,293.48 billion, and now stood at Rs 19,252.44 billion in September 2018.
Latest data of RBI suggests that, India's CIC has already reached to 19,612.63 billion as on October 26, 2018.
Despite, having ample cash, India still faces cash crunch and ATMs running dry scenario every now and then.
From the above, Demonetisation definitely did gave a push to digital transaction, however, if Modi's vision of Digital India really needs to be successful, then a stringent method must be brought in.
Today, on the second anniversary, Arun Jaitley in his Facebook blog said, "Demonetisation is a key step in a chain of important decisions taken by the Government to formalise the economy."
Jaitley gave the data of how digital transaction performed.
UPI  transactions have grown from Rs. 0.5 billion in October, 2016 to Rs. 598 billion in September, 2018. BHIM Pay transactions using UPI is currently being used by 1.25 Crore people.
BHIM transactions has gone up from Rs. 0.02 billion in September, 2016 to Rs. 70.6 billion in September, 2018.
RUPAY Card is used both at the Point of Sale (PoS) and for e-commerce. Its transactions have increased from Rs. 8 billion before Demonetisation to Rs. 57.3 billion in September, 2018 for PoS and from Rs. 3 billion to Rs. 27 billion in e-commerce.
Well, looks like India is still far away from becoming a cashless economy.
Get Latest Business News, Stock Market Updates and Videos; Check your tax outgo through Income Tax Calculator and save money through our Personal Finance coverage. Check Business Breaking News Live on Zee Business Twitter and Facebook. Subscribe on YouTube.