This Rakesh Jhunjhunwala stock plunged whopping 60% today; Have you invested?
This Rakesh Jhunjhunwala stock more than halved from its previous market price, and clocked a new low of Rs 246.25 per piece.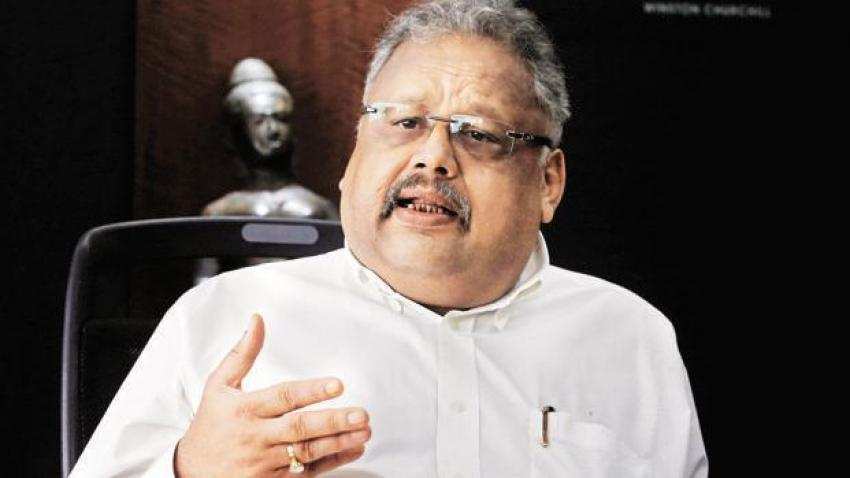 Representational Image: Photo: Reuters
Sensex gave away over 1,000 points at one stage today, while Nifty 50 managed to survive near 11,000-mark. The decline in Sensex was due to list of reasons like large cap stock losses, heavy selling in banking, auto and pharma stocks. However, we are talking about small cap stocks on BSE in general and Dewan Housing Finance Corp (DHFL) in particular, which struck headlines as highly panicked investors battered its stock price. Guess what! This is among the favorite stocks of the ace investor Rakesh Jhunjhunwala. The amount of decline Dewan recorded surely reflects that Jhunjhunwala must have lost a heft amount. If you have invested in Dewan just like Jhunjhunwala, there here is a list of things that you should know about the company's trading session today. 
Dewan Housing Finance Corp more than halved from its previous market price, and clocked a new low of Rs 246.25 per piece. This would be a drop of nearly 60% on BSE. Earlier in the day, the stock price stood at Rs 610.60 per piece! 
However, by end of Friday's session, Dewan managed to recover a few of its losses, and ended at Rs 351.55 per piece on BSE below Rs 259.05 per piece or 42.43%. 
Notably, a report stating, 'DHFL shares fall 42% on default rumour, drag housing finance stocks as well,' is now under scanner 
Way before BSE sought clarification, the company released a notification shedding some light on the stock price performance. 
In the notification Dewan expressed that it had no idea about the sentiments on exchanges. The company said, "This market movement has come as a big surprise to not only DHFL as an organization it is also for the industry at large. We wish to categorically state that DHFL has not defaulted on any bonds or repayment nor has there been any single instance of delay on any of its repayment of any liability."
It added, "We do not have any exposure with IL&FS. DHFL continues its loan growth disbursements in the affordable housing segment going forward. The Loan disbursements were INR 13,582.9 crore for the quarter ended June 30, 2018, showing an increase of 65% over the corresponding quarter of the previous year."
IL&FS is currently in need of Rs 30,000 crore financial aid. The company's main shareholders have bailed out from providing assistance. Not only this, IL&FS Group has even knocked the doors of Finance Ministry from becoming a defaulter. Following, IL&FS crisis, the company's subsidiaries listed on stock exchanges have been taking hit since the start of this week's trading session. 
However, DHFL could not save itself from the negative sentiments of investors. The notification of the company also came in after market hours. 
Coming to Jhunjhunwala, he owns about 2.76% in DHFL which comes to 8,665,264 equity shares worth Rs 331.45 crore. Interestingly, earlier the king of Dalal Street held about 3.19% in DHFL, but he decided to shorten that holding by 0.43% between April to June 2018 period. 
Dewan was not the only one choking Jhunjhunwala's portfolio. There were two more small cap stocks that came in as worst performers on the index. 
DB Realty and Jaiprakash Associates also ended at Rs 21.95 per piece and Rs 8.30 per piece down by 12.38% and 12.63% respectively on BSE. 
Jhunjhunwala has 2.06% stake each in DB Realty and JP valuing up to Rs 11.47 crore and Rs 41.5 crore. 
Updated: Fri, Sep 21, 2018
07:42 pm
Mumbai, ZeeBiz WebDesk