This is what Union minister Parshottam Rupala advises farmers to boost their income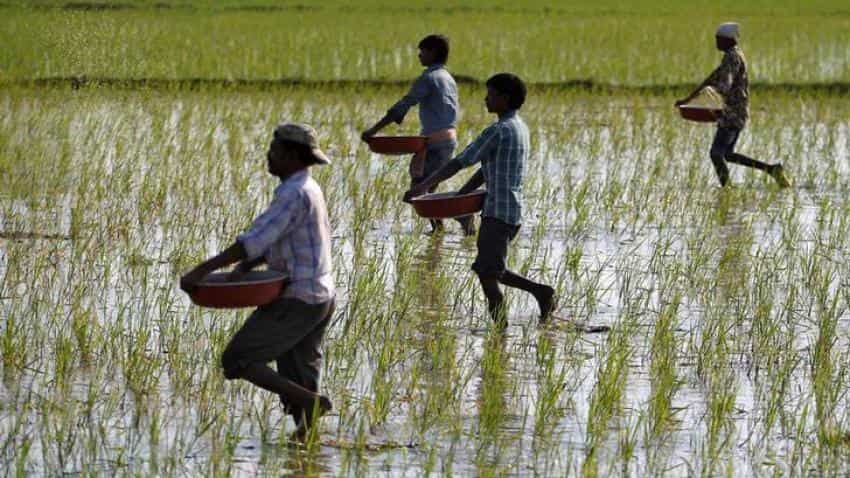 Parshottam Rupala said the central government has implemented various decisions, rules and Act for the welfare of farming community besides making separate provision of budget. Image source: Youtube
Union Minister of State for Agriculture and Farmers' Welfare Parshottam Rupala today exhorted farmers to adopt allied agriculture activities in order to boost their income. "Haryana which is known for traditional farming of rice, wheat and sugarcane should also adopt allied agriculture activities like fish farming, bee-keeping as so to enhance their income," Rupala said was addressing a gathering on the first day of three-day Agri Leadership Summit-2018 here today. The union minister also appreciated the Haryana government for taking effective steps towards realizing Prime Minister Narendra Modi's vision to double the income of farmers by 2022. "Since the agriculture is the subject related to states, the vision to double the farmers' income could only be achieved with the cooperation of all states," he asserted.
While referring to the Minimum Support Price (MSP), he said that present Central Government under the leadership of PM Modi is the first such government which has announced that minimum support prices (MSPs) for all notified crops would be at least one and half times their cost of production. Besides, to ensure that farmers at the grass root level get the benefit of MSP, a policy would be prepared in consultation with NITI Ayog. The Union Minister said the central government has implemented various decisions, rules and Act for the welfare of farming community besides making separate provision of budget. While emphasising the need of adopting peri-urban concept of farming besides agriculture, minister hoped that export by Haryana farmers should be maximum in the country. He assured the state government all support and cooperation of his Ministry for the promotion of agriculture in the state.
He said that by organizing the summit of agri leaders, Haryana has given a new direction not only to other States but also to the country. Earlier, speaking on this occasion, Agriculture Minister of Bihar Prem Kumar said that under the leadership of Chief Minister Manohar Lal Khattar, all round development has been ensured in Haryana. He said Bihar is an agrarian state with about one crore population engaged in agriculture sector. Kumar said that both Haryana and Bihar should work together in areas of mutual interest for the progress of both States and also to realize the Prime Minister Modi's vision of building a new nation. Agriculture and Farmers' Welfare Minister O P Dhankar said the state government is implementing the concept of Peri-urban farming to meet the growing demand of vegetables, fruit, milk and flowers of four crore population of Delhi and National Capital Region (NCR).  He urged the farmers to link with the market and directly sells their produce to the consumers as this would help them increasing their income.
The state minister said the state government has a plan to set up Kisan Bazar in all towns of the state. He said that 11 centre of excellence has been set up in the State with the assistance of Israel. He assured that there is no dearth of fund with the government for agriculture sector adding that a budget provision of Rs 510 crore has been made for setting up of Bagwani Village in the state. Similarly, the budget of Fisheries Department which was Rs five crore earlier has now been increased to Rs 150 crore. Earlier, Dhankar said that the state government would soon introduce a new seed Act to protect the farmers from the risk of loss of crops caused by fake seeds and pesticides. The new seed Act would make the farmers risk-free from the loss from fake seeds and pesticides, he added. He said the old existing Seed Act in the state only provided for Rs 500 fine and imprisonment for a maximum of six months for selling fake seeds.
There are three kinds of risks in agriculture and these are seeds and pesticides, climate and market, he said. Expressing concern over the problem of water-logging in cultivable area, Dhankar said temporary arrangements had been made to deal with the problem and ares with high water-logging possibility had been identified. On this occasion, BJP state President Subhash Barala asked farmers to take inspiration from the progressive farmers and adopt horticulture and floriculture and other cash crops to enhance their income. He said that the present State Government has ensured water even in those areas of Mahendergarh-Narnaul which had been deprived of the same for the last several years.
Updated: Sun, Mar 25, 2018
10:14 am
PTI