This is how US-China trade war will hit India; all you want to know
Will India get caught in the trade crossfire between the US and China? Most experts and economists believe it would depend a lot on how India plays the game. They all agree that the rupee is sure to feel the tremor of the US-China face-off.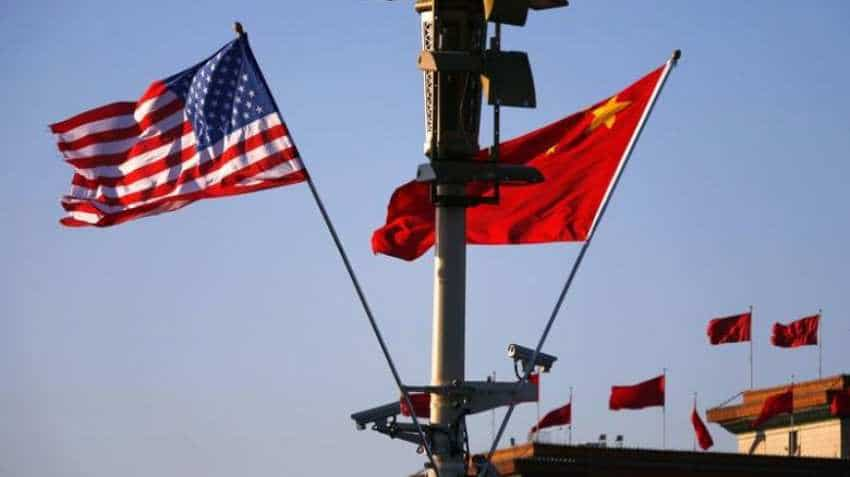 Will India get caught in the trade crossfire between the US and China? Image source: Reuters
Updated: Mon, Jul 09, 2018
10:13 am
ZeeBiz WebDesk
Will India get caught in the trade crossfire between the US and China? Most experts and economists believe it would depend a lot on how India plays the game. They all agree that the rupee is sure to feel the tremor of the US-China face-off, but whether it will turn into an opportunity or a challenge would be an outcome of New Delhi's policy reaction to it. D K Srivastava, chief policy advisor, EY India, told DNA Money that if the trade war between the two major economies escalated and took a "more permanent shape", then India would have to alter the current structure of its exports.
He believes that any impact of the trade tussle between US and China would depend on the policy New Delhi adopts.
"It (trade war) will definitely have an impact (on India). It is both a challenge and an opportunity. Its effect on us depends on the policies that we adopt," said the EY economist.
Srivastava believes that if India stayed away from engaging in a tariff war with the US, it can widen its trade volumes with US.
"If we also start engaging in a tariff war (with the US) it would be detrimental. We must adjust our policy so that a tariff war does not ensue because the US is also questioning India's trade surplus. If that (trade surplus with the US) is squeezed but the volume of trade increases, it would be better for us. We should import and export more with US," he said.
As per the Directorate General of Commercial Intelligence and Statistics, Kolkata, India's exports were highest to the US for the two-month period of April and May this year at Rs 58,221.46 crore. China came third at Rs 17,614.44 crore. In case of imports, it was just the opposite with China at the top of the list at Rs 73,348 crore and US at the second spot at Rs 36,002.46 crore.
The government numbers show that India's trade deficit with China has risen to $51 billion in 2017-18 from $16 billion in 2007-08. In contrast, we have a trade surplus of $23 billion with the US.
Ajay Sahai, director general & CEO, Federation of Indian Export Organisations (FIEO), sees little chance for India to substitute Chinese exports to the US for now. This is because India is not a major exporter of the products that have come under the US scanner in its trade battle with China.
"Yes, the US is imposing tariff on Chinese goods and China is retaliating.  But it may not help us. If you look at the profile of products, which have been covered so far, we are not a major exporter of these products. There may be a few products, but I don't think they are going to make any difference," said the exporters' lobby body chief.
The Trump administration has imposed 25% levy on more than 800 Chinese products, including industrial machinery, medical devices, electronic goods, auto parts and others.
It had earlier clamped down on steel and aluminium imports into the US. Beijing, on its part, has slapped tariff curbs on 545 US items, including agricultural products, vehicles and aquatic products.
EY's Srivastava said export opportunity for India may show up in a significant way once trade war may assume a full-blown proportion.
"Immediately this will take some doing, but once we recognise that, this might be a medium- to long-term opportunity," he said.
For Sahai, the bigger worry was the shrinking global trade due to the US-China squabble, which could erode India's already small export base.  
"These kinds of protectionist measures and counter measures are expected to reduce the growth of global trade. This has a greater impact on India because it could adversely hit its exports," he said.
Sahai, however, took comfort in the fact that India was not an export-oriented economy as exports contributed just 20% to the GDP; "most other countries in Asia will be much more impacted compared to India because its exports accounts for only 20% of the GDP. This is much lower than the 40%-plus contribution of exports to the GDP in other counties. In that sense, we are a little insulated from these developments".
Another big concern for him was the impact of the trade war on the Indian currency, which could likely weaken more. 
"These kinds of situations, which are developing, will further spur the flight of capital from emerging markets to the US. This could result in depreciation of most currencies," said the FIEO executive.
Aditi Nayar, principal economist, Icra, said emerging market currencies will follow the Chinese yuan.
"Emerging market currencies including the Indian rupee will take a cue from the impact that trade tensions have on the yuan," she said.
Watch this Zee Business video here:
Srivastava also believes that as US and China engage in a trade war, Indian currency will come under pressure.
"Even without the trade war, US has followed policies that would have increased the flow of dollar back into the US, and so Indian rupee will come under pressure.  I, however, think that, to some extent, the rupee was overvalued. The ongoing depreciation of rupee might help India's exports, but it's fall might need to be arrested at some point in time," he said.
FIEO's Sahai also sees the US-China standoff sparking inflation as global commodity prices shoot up. This could send inflation in India, which is already at an elevated level due to higher crude prices, soaring.
According to him, higher global prices will push up input and raw material costs for domestic manufacturers and make them less competitive in the international market. 
Source: DNA India
Get Latest Business News, Stock Market Updates and Videos; Check your tax outgo through Income Tax Calculator and save money through our Personal Finance coverage. Check Business Breaking News Live on Zee Business Twitter and Facebook. Subscribe on YouTube.