TB patients may soon get monthly 'social support' from govt
Under the proposal, the money would be given to patients irrespective of their income level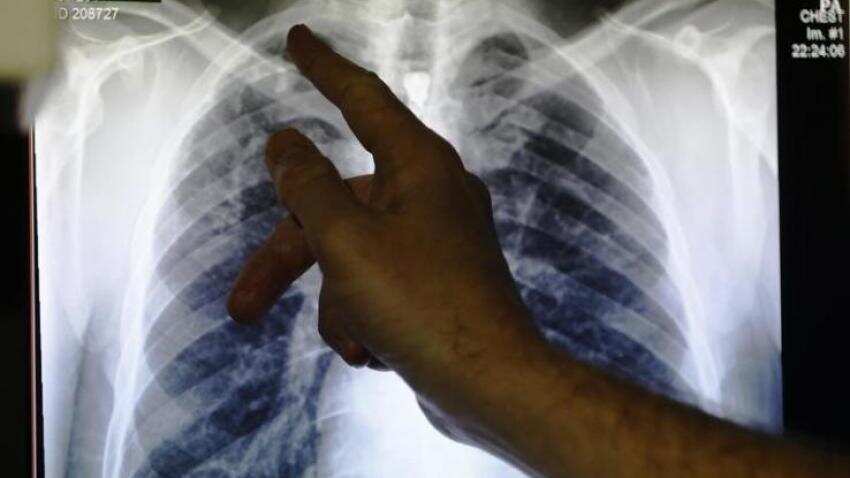 The Expenditure Finance Committee has approved the proposal and sent it to the Mission Steering Group. Image source: Reuters
The government plans to give Rs 500 a month to Tuberculosis (TB) patients to help them buy nutritious food and compensate them for travel expenses until they are cured of the disease, a health ministry official has said.
Under the proposal, the money would be given to patients irrespective of their income level.
The Expenditure Finance Committee has approved the proposal and sent it to the Mission Steering Group, the official said.
The initiative is part of the National Strategic Plan for TB Elimination, with the health ministry aiming to eliminate TB by 2025.
"Around 25 lakh patients suffering from tuberculosis will soon be given Rs 500 per month, irrespective of their income level, as social support. A mechanism will be put in place to give the incentives to the patients on the basis of their Aadhaar number and medical documents," the official said.
According to the World Health Organisation, an estimated 2.8 million cases of TB occur in India every year, out of which 1.7 million cases are reported.
"The health ministry aims to reduce incidences of TB by 90 per cent by 2025 and reduce mortality due to the disease by 95 per cent by 2030 under the Revised National TB Control Programme," the official said.
The ministry recently rolled out the daily drug regimen to combat the disease across the country.
Under the new treatment policy, patients are given fixed drug combinations - three or four drugs in a single pill - daily, instead of thrice a week (intermittent drug regimen).
Dosage is determined according to the patient's body weight. Previously, it was same for all adults, an official said.
"Also, children suffering from tuberculosis won't have to take the bitter tablets anymore as they will be replaced with easily-dissolvable and flavoured drugs," he said.
Since 1997, under the RNTCP, patients were being administered drugs thrice a week. The daily treatment regimen is likely to be more effective with lesser relapses and it is expected to reduce drug-resistance with greater compliance.
The WHO revised its TB management guidelines in 2010, recommending that the daily drug regimen be adopted under the RNTCP.
According to health ministry data, TB incidences were estimated to be 217 per lakh population in 2015, which reduced to 211 per lakh population in 2016.
Updated: Sat, Jan 13, 2018
04:26 pm
PTI