Steel cos, Kingfisher Airlines on top of RBI's defaulters list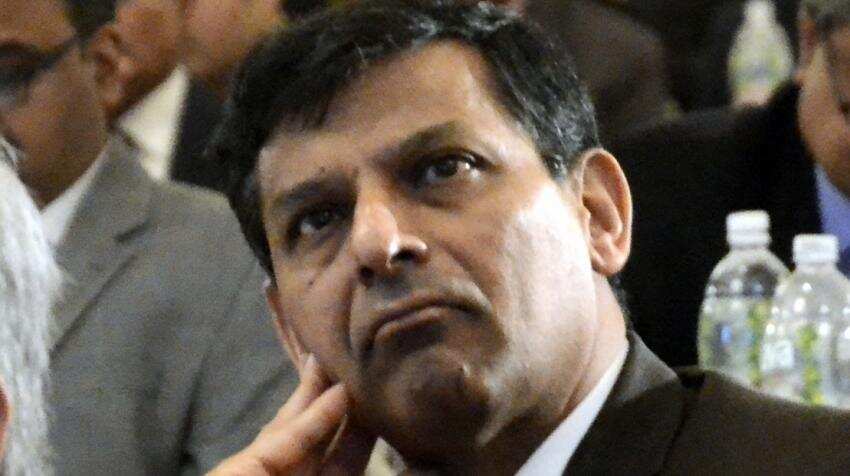 Reserve Bank of India (RBI) Governor Raghuram Rajan during CII's Singapore Symposium 2016 in Mumbai on April 7, 2016. (Photo: IANS)
Updated: Tue, Apr 26, 2016
10:45 pm
Mumbai, ZeeBiz WebDesk
This defaulters list, that Reserve Bank of India Governor Raghuram Rajan so fiercely protected to be made public, has been outed by Newslaundry--a news portal. 
In March, the Supreme Court of India (SC) had sought list of companies that had defaulted on loans over Rs 500 crore. But Rajan urged SC not to disclose the names of the defaulters. 
Rajan said that there could be many reasons for the default and one shouldn't be so quick to judge them. However, Newslaundry has found the list and made a part of it public. 
The portal showed that many of the top 10 defaulters are steel companies with some of them now shuttered. Although, this isn't surprising as the RBI has been vocal about the fact that the biggest sector to cause non-performing assets (NPAs) in banks is the metals and mining sector. 
The sector has been going through difficult times over the past few years and there seems no end for their woes any time soon. China continues to dump steel with major countries trying to fight it through WTO and other means. 
India, too, from time to time, has taken help of anti-dumping duties to safeguard the sector. 
Interestingly, Vijay Mallya's Kingfisher Airlines, too, features on the top 10 list of defaulters. 
Here's the top 10 defaulters as exposed by the portal. 
Usha Ispat
Metals and Mining major and owned by Usha Limited, Usha Ispat's outstanding amount to banks and lenders is almost Rs 17,000 crore. According the report, the company has been defaulting since 2005. 
Lloyds Steel
Lloyds Steel, renamed as Uttam Value Steels in 2013, after Uttam Galva bought 58.3% stake in this loss making company, is second largest defaulter.
The company has an outstanding amount worth Rs 9478 crore. Out of the defaulting amount, only Rs 6309 crore has been declared as wilful default, said the report.
Hindustan cables
The telecom cables firm, Hindustan Cables' outstanding amount is Rs 4917 crore. Interestingly, not a single penny has been disclosed as wilful default, the report said.
Hindustan Photofilms MFG co
The fourth in the list is Photo films company which has outstanding amount of Rs 3929 crore and again not a sing rupee has been declared as wilful default, said the report.
Zoom Developers
This real estate company defaulted Rs 3843 crore and out of which only 137 crore were labelled as wilful default, said the report.
Further, the owner of the company Vijay Chaudhary was under the scanner of Enforcement Directorate for defaulting loans for projects in Europe and he has been absconding since 2014, the report added.
Prakash Industries
Another Mining company, has outstanding amount of Rs 3665 crore. The company is promoted by Ved Prakash Aggarwal and Director Vipul Aggarwal, who were arrested in August 2014 under corruption and bribe to get credit from Syndicate Bank, the report said.
Cranes Software International
This IT company has outstanding amount worth Rs 3580 crore. Due to its late filing of financial statement, National Stock Exchange delisted the company in 2010 but it is still listed on BSE. 
Prag Bosimi Synthetics
This textile company as per the report is the only industrial venture of public-private partnership in the Northeast. The company was shut for a decade after starting operations in 2012.
Kingfisher Airlines
Currently, under the limelight, Kingfisher Airlines' outstanding amount is Rs 3259 crore. Owned by Vijay Mallya owes Rs 9000 crore to the consortium of 17 banks which makes the total default amount to Rs 12000 crore.
Malvika Steel
The company is owned by the top defaulter of this list, Usha Group which defaulted Rs 3057 crore. In 2009, during UPA regime, the government-led SAIL acquired the company. In 2014, the new government led by Prime Minister Narendra Modi planned to revive the plant and soon it will be up for sale now.