Smart Cities mission has strong focus on digital tech: Hardeep Puri
Already 90 cities have been selected and the selection of 10 more cities will be announced shortly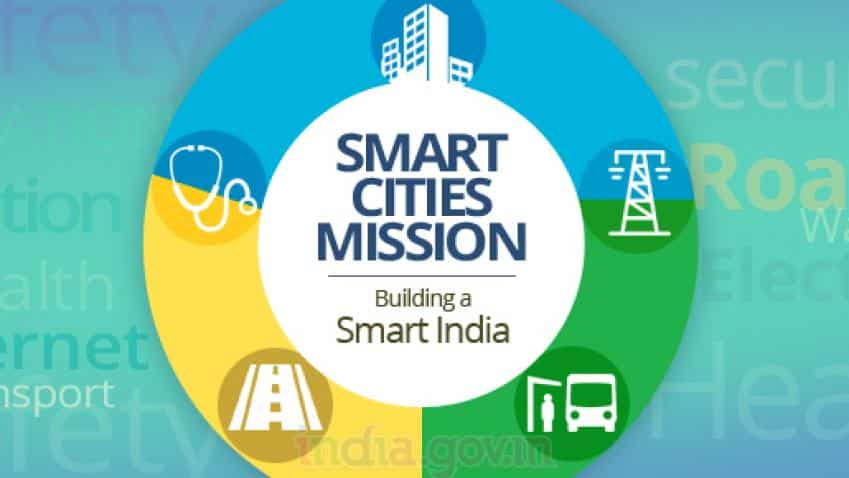 Tenders for projects worth Rs 16,000 crore have been called, Hardeep Puri said. Image source: Govt website
The Smart Cities mission is progressing at a brisk pace and the government has formed 82 special purpose vehicles (SPVs) so far to improve the ease of living particularly for the poor, women, elderly and differently-abled people, said Hardeep Puri, Minister of State for Housing & Urban Affairs today.
 
The mission has a strong focus on innovative digital technologies and it dovetails with Digital India vision, the minister said.
 
"All Indians should be able to enjoy a clean and sustainable environment.  As a major player in digital revolution and a technology superpower, India must leverage cutting-edge technology to power its infrastructure, offices and homes." 
 
Already 90 cities have been selected. The selection of ten more cities will be announced shortly, he said, adding that  there are about 3,000 projects worth Rs 1,40,000 crore at various stages of implementation.
 
Tenders for projects worth Rs 16,000 crore have been called, and more than 1 lakh crore worth of projects are being readied for issuance of tenders.
 
"This is one of the fastest ever project implementation at this scale and geographic spread in urban sector.  Other cities and regions around them will soon start undergoing transformation towards becoming centres of urban excellence," Puri added.
 
Addressing the Smart Cities summit organised by the Federation of Indian Chambers of Commerce & Industry,  he said that his ministry has set a new benchmark in terms of project implementation. In a duration of 2.5 years, the ministry selected 20 cities in January 2016 and 30 cities in June 2017 which is a short period in terms of urban development life-cycle where transitions take place over decades.
 
The minister said, "Till now 82 SPVs have been formed and considering the capacity gaps existing at cities, this is not a small achievement by any standards." 
 
Today every project taken up at the cities are appraised by smart city SPVs in terms of public value they create. This has led to an improved coordination and efficiency in delivery of services at cities, he added. 
 
Updated: Tue, Jan 16, 2018
07:11 pm
ZeeBiz WebDesk