Sebi proposes easier rules for fund managers to move to India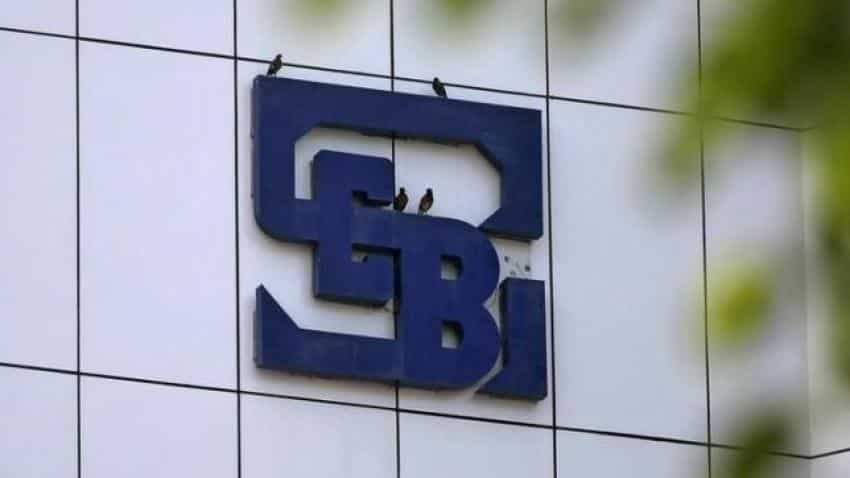 The REITs would be allowed to invest up to 20 % investment by REITs in under-construction projects. Image Source: Reuters
Updated: Fri, Jun 17, 2016
10:15 pm
Mumbai, PTI
To make domestic capital markets more attractive, Sebi today approved an easier set of norms for REITs and relaxed compliance rules for foreign fund managers keen to relocate to India.
The proposed relaxations for Real Estate Investment Trusts (REITs), including allowing them to invest a larger portion of funds in under-construction assets, will help these instruments to finally take off.
Besides, the move to ease compliance and disclosure rules for foreign funds to act as Portfolio Managers is expected to encourage more overseas investors to set shop in India.
At a meeting held here, Sebi's board cleared proposals to float consultation papers on amendments to rules governing REITs and Portfolio Managers.
Sebi said two separate draft papers in this regard would be placed in public domain soon to seek comments from the stakeholders. The final norms would be firmed up subsequently.
The board has cleared proposals to remove restrictions on REITs relating to investment in the Special Purpose Vehicle (SPV) structures, while the norms relating to related party transactions would also be eased.
Also, the REITs would be allowed to invest up to 20 % investment by REITs in under-construction projects, up from a maximum of 10 % permitted currently.
Relaxations would be made to provisions relating to compliance of minimum public holding norms, as also for investments by the associate entities of the trustees.
"Increasing the limit of investment in under construction assets to 20 % from the current 10 % allows more flexibility to select SPVs/ projects to be put into a REIT and reduces the time and transaction costs which a prior restructuring would have otherwise necessitated," Maadhav Poddar, Tax Partner (Real Estate practice) at EY said.
The changes would help in hastening the listing of the first REIT, he noted.
Sebi had notified the REIT Regulations in 2014, allowing setting up and listing of such Trusts, which are very popular in some advanced markets. However, no single Trust has been set up as yet as investors wanted further measures, including tax breaks, to make these instruments more attractive.
While the government provided for certain tax benefits in the Budget this year, Sebi has now decided to relax the rules.
"With a view to smoothen the process of registration of REIT with Sebi and also the process of launching of the offer, Sebi Board has approved bringing out a consultation paper proposing certain changes and providing some clarification in the REIT Regulations," the regulator said.
The new changes have been proposed by Sebi after taking into account representations received from various quarters. 
The watchdog also decided to make norms easier for overseas fund managers keen to relocate to India by allowing them to act as 'Portfolio Managers' under a relaxed regulatory framework.
Already, the government has announced tax incentives for the offshore fund managers willing to relocate to India.
The proposed amendments include a separate section on 'Eligible Fund Managers' that would specify conditions that will apply to their activities as portfolio managers.
The new norms would also specify the procedure to be followed by a Sebi-registered Portfolio Manager to function as an Eligible Fund Manager.
Further, Sebi would lay out the procedure for registration of an existing foreign based fund manager desirous of relocating to India or a fresh applicant to function as an Eligible Fund Manager.
As per the regulator, there would be 'High Water Mark Principle' regarding calculation of fees, disclosure of fees, obligation to act in a fiduciary capacity and audit of overseas fund.
Among others, rules regarding mandatory agreement between the portfolio manager and overseas fund, reporting about overseas fund and minimum investment requirements (Rs 25 lakh) would also not be applicable for such overseas funds.
Sebi board also approved the annual report for 2015-16. 
Another current provision requires that units offered to the public should be at least 25 %. This would be aligned with Sebi regulations about the public offer size of 25 %, or 10 % initially with an eventual raising of public holding to 25 %.
In case of change in control of sponsor entity on account of a sale, if the number of unit holders, other than related parties, falls below 200 or the public float slips below 25 %, the trustees are required to seek a delisting.
This provision will be relaxed by allowing the new sponsor a one-year window to comply with the minimum public holding requirements by secondary sale or dilution through a fresh issuance of units.
Changes would be made in rules governing the trustees and associates as well, pursuant to which associates of the trustees would no longer form part of the parties to the REIT. Besides, associates of trustees would be allowed to invest in units of such REIT, subject to such transactions being conducted at an arm's length basis.
Also, the disclosure of litigations related to associates of trustee would not be required to be given.
Sebi had also received representations that the rules do not have an explicit provision with respect to the liability of unitholders and more clarity may be required for entities such as insurance companies (who invest on behalf of their investors) to invest in REITs.
Accordingly, Sebi has decided to clearly clarify that the unitholder would be an investor and its rights and obligations would be limited to the amount of its investment.
Also, a developer would be allowed to function as a sponsor if at least two projects of the sponsor, or its associates, have been completed. The current norms do not provide the leeway of associates' projects being considered.