Samvat 2075: Ace Investor Rakesh Jhunjhunwala says bullish on Indian markets; restores faith in NBFC stocks
alking to CNBC TV18, Rakesh Jhunjhunwala stated that the market has been performing well.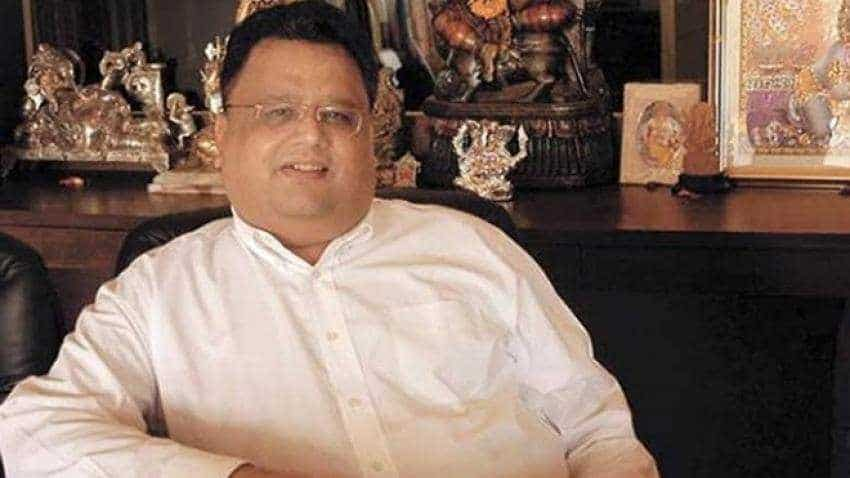 Representational Image: Photo: Reuters
On the occasion of Diwali, Dalal Street king, Rakesh Jhunjhunwala has spoken about Indian markets and their future going forward. The July - September 2018 quarter has been not so good for Indian equities, with Sensex cracking below 34,000-mark and Nifty 50 tumbling below 10,200-level. It has been heart-breaking and investors are at their wits end when it comes to creating an investment plan for equities. However, Rakesh Jhunjhunwala today sought to restore faith of investors and said he was very optimistic on Indian markets even in the midst of a weak rupee and boiling crude. The ace investor also shed some light upon the NBFC sector, which has been trapped in heavy losses on exchanges amidst a liquidity crunch. 
Talking to CNBC TV18, Jhunjhunwala said that the market has been performing well. He said, "'we have seen a huge rally in the last few years'.  Jhunjhunwala added that he has always been very bullish on India even though oil and rupee have been the biggest factors for the recent market decline.
According to Jhunjhunwala, global trade wars, an increase in the US interest rate and the dollar strength are the key risks to the Indian market. 
The Warren Buffet of India told the the channel that, the rupee has to stabilise between 70 and 75 against the US dollar and we will see a big downward correction in oil, expecting it to stabilise between $65 and $70 per barrel. 
Jhunjhunwala also spoke about the bond market, where he believes that the 10-year bond yield is likely to have peaked. Finally, much to the relief of market participants, he reiterated that Nifty will not drop below 10,000-mark.
Going ahead, when asked about the NBFC crisis, Jhunjhunwala shruged off the tension, saying, he does not see a reason for fear in the market. 
In fact, Jhunjhunwala is very confident about NBFC firms and said they will repay the commercial papers. 
Jhunjhunwala showed full faith in NBFC and also believes that, it will not tumble below the level the sector had seen earlier. He also mentioned that housing finance sector is the need of the hour for economic growth. 
Currently, Jhunjhunwala holds stock in three NBFC companies and all of them have given him negative return in Q2FY19. 
In Dewan Housing Finance Limited (DHFL)  tumbled by 61.89% in the quarter. But guess what! Jhunjhunwala took this as an opportunity and raised his holding in DHFL when the company was taking heat of investors. He has raised his stake in DHFL by 0.43% to 3.19% with shares worth Rs 225.1 crore.
Another NBFC-company Geojit Financial was also worst performer, as it slipped by 54.05% in the quarter. This was followed by one more NBFC namely Edelweiss Financial Services which plummeted by 47.68% in the same quarter. In these two companies, Jhunjhunwala hold about 7.57% and 1.07% stake respectively.
Jhunjhunwala, very much aware of market volatility, is famous for having said, 'some stocks will underperform and some will outperform.' But the key is to not panic, and instead the thing to do is to carry out an investment planning exercise.
Updated: Mon, Nov 05, 2018
08:18 pm
Mumbai, ZeeBiz WebDesk