Reserve Bank of India backpedals on Aadhaar; says its mandatory to link with bank accounts
RBI has now clarified that linking bank accounts with Aadhaar is mandatory and banks have to implement its linkage 'without further instructions.'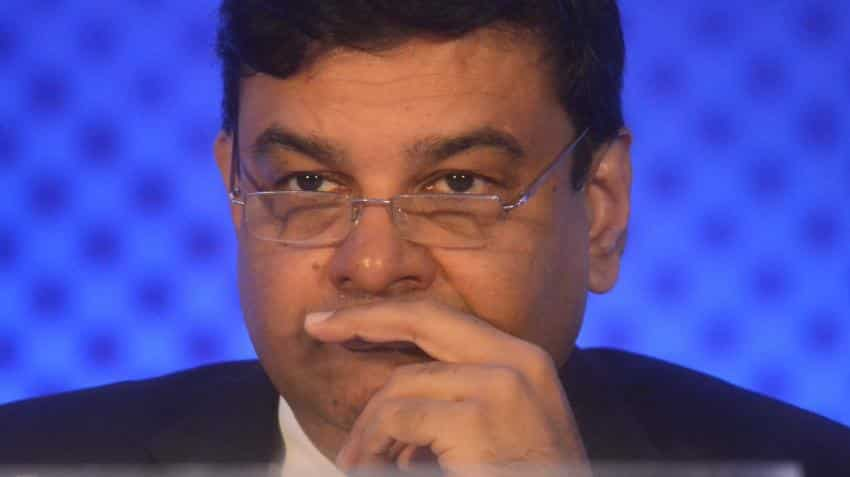 Photo of RBI Governor, Urjit Patel at a press conference. Image Source: IANS
Updated: Sat, Oct 21, 2017
05:13 pm
Mumbai, ZeeBiz WebDesk
Key Highlights

RBI says it is mandatory for banks to link Aadhaar with accounts.
An RTI query revealed that RBI had not issued a mandate to banks in this regard.
Supreme Court will still hear the plea to not mandate Aadhaar linkage to bank accounts.
Reserve Bank of India (RBI) on Saturday disregarded media reports that quoted the former saying that it was not necessary to link Aadhaar cards with bank accounts.
"The Reserve Bank clarifies that, in applicable cases, linkage of Aadhaar number to bank account is mandatory under the Prevention of Money-laundering (Maintenance of Records) Second Amendment Rules, 2017 published in the Official Gazette on June 1, 2017," RBI said.
"These Rules have statutory force and, as such, banks have to implement them without awaiting further instructions," it further added.
In an RTI query filed by Moneylife.in the RBI said that they have not given any notification to link the 12-digit biometric Aadhaar with bank accounts by December 31, 2017. "(RBI) has not issued any instruction so far regarding mandatory linking of Aadhaar number with bank accounts."
While the matter still lies with the Supreme Court on whether the linking of Aadhaar with bank accounts borders on trampling privacy rights for citizens banks have been incessant in messaging customers.
The petition filed by activist Dr. Kalyani Menon Sen has challenged Rule 2(b) of the Prevention of Money-laundering (Maintenance of Records) Second Amendment Rules, 2017, which states mandatory submission of Aadhaar while opening bank accounts.
However, the banks started pushing for Aadhaar and bank accounts to be linked since June when an official government notification said that if customers failed to link Aadhaar to bank accounts the latter would be invalidated.
The linkage of Aadhaar with other services such as telecommunication, filing IT returns has also pressed on in India.
Even though in August this year the Supreme Court reinstated privacy as a 'fundamental right' for citizens in the ongoing debate to link Aadhaar with numerous services.
In an earlier statement in 2016, Venkaiah Naidu, Minister for Information and Broadcasting said, "Use of Aadhaar will eliminate corruption, ensure hassle-free and faster and direct delivery of benefits into bank account, or in kind, without any intermediaries and diversions. Use of Aadhaar will also remove bogus and duplicates and ensure that benefits that are meant for a beneficiary is only enjoyed by him and not cornered away   by others. The departments may consider including this clarification in their scheme guidelines/instructions and advise state governments and their agencies accordingly."
Also Read: