Reliance Jio is a disruptor supreme! This is what Jio Gigafiber will impact and no, it's not telecom
Very little is known about Reliance Jio's newest initiative Jio Gigafiber, except that it will come to India on Independence Day, August 15.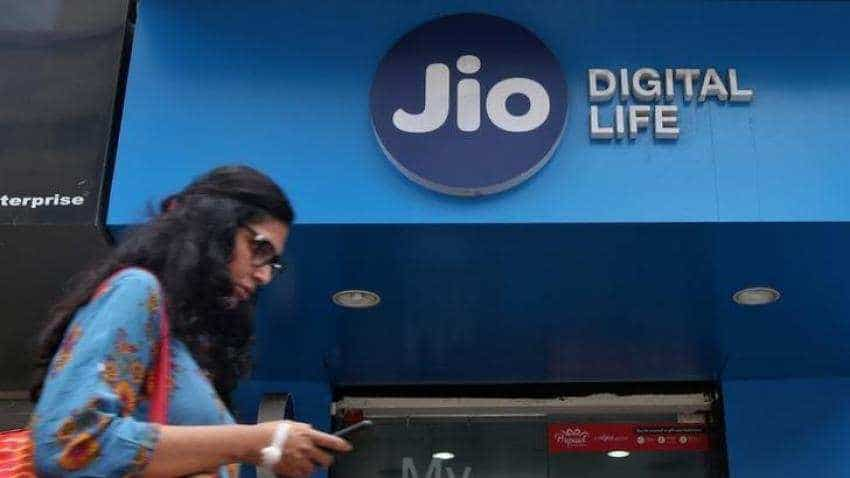 Representational Image: Photo: Reuters
Among many offers and vision plans that were announced by Reliance Industries Chairman Mukesh Ambani during its 41st AGM, for their telecom arm Reliance Jio, was the launch of Jio Gigafiber. RJio has been known to disrupt the telecom sector with its offers and cheap recharge packs which have impacted other telcos earnings for quite some time now. Ambani, while unveiling Jio Gigafiber, explained that he was determined to move India into the global top 5 list on fixed-line broadband, too. Ambani showed immense confidence in Jio Gigafiber whose aim is to connect homes, merchants, small and medium enterprises and large enterprises simultaneously across 1,100 cities by offering the most advanced fiber-based broadband connectivity solutions. This is the next big game for Ambani and Reliance Jio. But it needs to be noted, Jio Gigafiber will not only impact telecom but also a new sector called cable and TV services providers. In fact, if we look at recent data, RJio has already disrupted cable and TV sector with its Jio Apps and many other services. 
India Ratings recently said, RJio is well positioned to capitalise on its wide fibre optic network across India, subject to it addressing last-mile connectivity challenges. While the JioGigaFiber would certainly increase competitive intensity among multiple system operators (MSOs) and direct-to-home (DTH) players, the extent of the impact across MSOs and DTH players would depend on their geographical diversity with regard to subscribers, the relative attractiveness of the market, and current tariffs and service offerings. 
However, Ind-Ra cautioned saying, any aggressive market penetration strategies by RJio (such as free offerings) would be credit negative for extant players.
India has a fixed broadband subscriber base of about 18 million, representing about 7% of the total household base of nearly 290 million and a 10% TV household penetration. The penetration levels are low compared with global averages. 
Meanwhile during the meet, RJio has set a target of 50 million household, representing 18% of the total households. In Ind-Ra's view, the target is achievable.
This  aggressive marketing as per Ind-Ra could lead to an expansion in the broadband market, somewhat similar to the one that took place in the wireless mobile data market.
Ind-Ra estimates that at the current monthly broadband tariff of Rs 500-600 per household, the potential market size for 50 million households could be Rs 300 billion-360 billion, significant portion of which could be tapped by RJio. 
According to Ind-Ra, the impact of RJio's entry in the broadband and cable business would be varied across MSOs and DTH players based on (a) their geographical diversity with regard to subscribers, (b) the relative attractiveness of the market (e.g. densely populated cities with a large number of multi-storey buildings and (c) current tariffs and service offerings.
During FY19-FY20, Ind-Ra said, high-density markets are likely to witness stiff competition, as the overall ecosystem is already in place for RJio to start providing its offerings. Regional players operating in third- and fourth-tier towns may not be an immediate competition threat, albeit long-term risk beyond FY20 remains.
Currently, RIL is running beta trials for Jio Gigafiber in tens of thousands of homes. 
A customer can start registering interest for JioGigaFiber through both MyJio and Jio.com. 
Earlier a BofAML survey Jio TV a live television app, was most used and famous among a list of services that RJio gives. 
Furthermore, a two-thirds of the 1,000 Jio users were surveyed by BofAML, who said that they use data to stream videos online. Around 68% of them download videos on their mobile handsets. Only 23% stated that their data usage habits have not changed because of Jio's entry.
Therefore, such new trend of RJio can put cable television providers in danger zone soon. It has been showcased that, a behemoth 62% of the millenials surveyed by BofAML were willing to remove their cable TV connection if internet speed improves and online streaming prices decline.
 
Updated: Tue, Jul 17, 2018
04:32 pm
Mumbai, ZeeBiz WebDesk