Read what Raghuram had to say on his second term as RBI governor
Rajan keeps the suspense going when questioned today on whether he would continue for a second term as RBI Governor.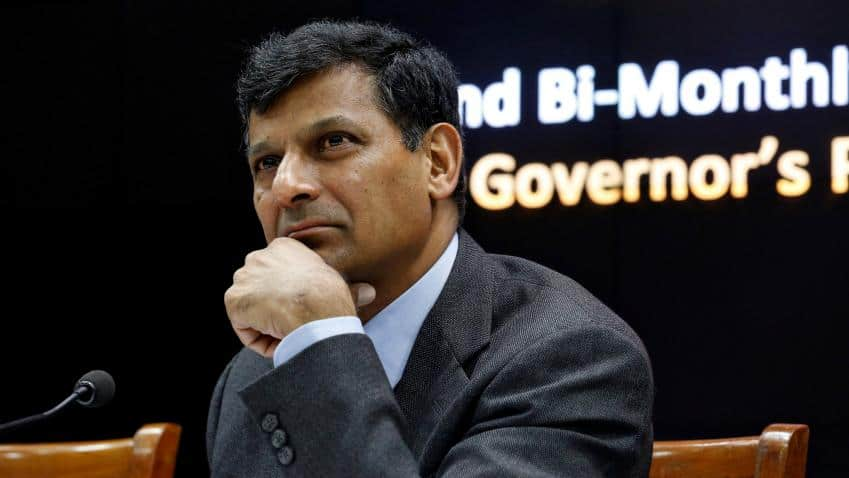 Reserve Bank of India (RBI) Governor Raghuram Rajan attends a news conference after their bimonthly monetary policy review in Mumbai, India, June 7, 2016. Photo: Reuters/Danish Siddiqui
Updated: Tue, Jun 07, 2016
12:42 pm
Mumbai, ZeeBiz WebDesk
The biggest question on the mind of India Inc is whether the Reserve Bank of India (RBI) Governor Raghuram Rajan will continue with his second term in the central bank. Several prominent businessmen including Adi Godrej and Rahul Bajaj were vocal about the need for the Indian government to give Rajan a second term.
It is not only the business community that has pledged support for Rajan, there has also been 60,000 signatures and five online petitions that bat for second term for the RBI governor.
The issue of his continuation came up after BJP's Rajya Sabha MP, Subramanian Swamy repeatedly wrote to Prime Minister Narendra Modi requesting the sacking of Raghuram Rajan from the post of RBI governor.
Swamy accused Rajan of raising interest rates which, according to him, led to recession; sending 'confidential and sensitive' financial information to various persons around the world; and being 'publicly disparaging of the BJP government', among other things.
Interestingly, Prime Minister Narendra Modi and Finance Minister Arun Jaitley have made statements in the past few days that basically rubbishes Swamy's claims.
Jaitley strongly discouraged any personal attacks on the RBI Governor, while PM Modi told the media to stop speculating on Rajan's second term.
When questioned during the bi-monthly Monetary Policy Review on Tuesday regarding his second term Rajan said he will not spoil the fun that the press is having with all its speculation.
"I have a prepared statement for that. As far as the question of my continuing with this position after September 4th goes, it will be cruel to spoil the fun that the press is having with all its speculation," said Rajan.
"I am, personally, intrigued by all the letters that I have written. Seriously, in all such cases a decision is reached after discussion with the government and the incumbent. I am sure you will know when there is news. I cannot do better than point you to the statement of the Finance Minister and the Prime Minister. That's all I have to say," Rajan added.