RBI's monetary policy stance leaves experts, industry 'disappointed'
The economists and analysts were expecting a rate cut of at least 25 basis points.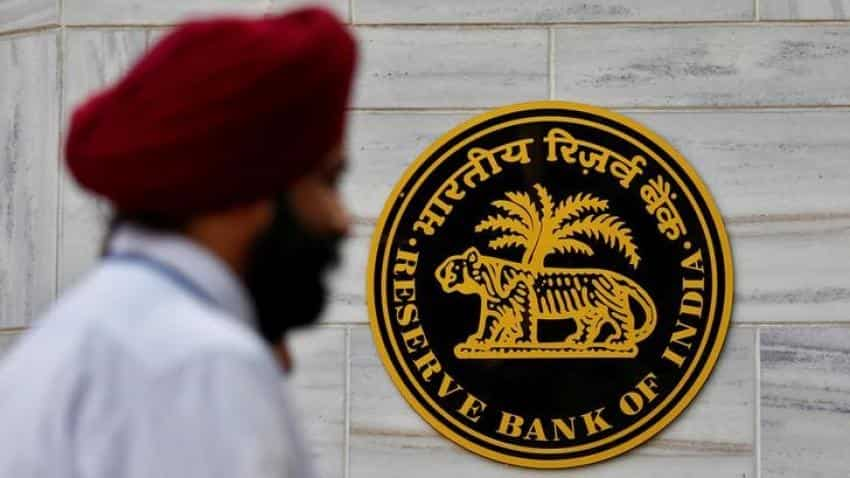 MPC decided to keep the policy repo rate under the LAF unchanged. Photo: Reuters
In a surprise move, the Monetary Policy Committee (MPC) on Wednesday decided to keep the policy repo rate under the liquidity adjustment facility (LAF) unchanged at 6.25%.
Consequently, the reverse repo rate under the LAF remains unchanged at 5.75%, and the marginal standing facility (MSF) rate and the Bank Rate at 6.75%.
The economists and analysts were expecting a rate cut of at least 25 basis points. 
KNIGHT FRANK
Commenting on RBI's decision, Shishir Baijal, Chairman & Managing Director, Knight Frank, said, "A rate cut could have been encouraging at this moment. However, it is disappointing that RBI decided against it. We were expecting a 25 bps cut, which could have given an impetus to the beleaguered real estate sector".
ESQUIRE CAPITAL INVESTMENT
"The policy rate decision is very surprising. We expected at least a 25 basis point cut in the repo rate so that the economy gets stimulated a little bit. But it doesn`t look like that is happening. There is already a slow down in the economy because of demonetization. So we expected some action to be taken." 
"We certainly expect the RBI to cut rates in the next policy meet. It will become a big problem otherwise. Inflation will remain low. This was an opportunity for the governor to cut rates; so I think it is a missed opportunity", Samrat Dasgupta, CEO, Esquire Capital Investment.
DOMESTIC PRIVATE FUND MANAGER
"Market rates are down so policy not very relevant. Withdrawal of Incremental CRR from 10th Dec is a positive. RBIs assessment of inflation outlook is likely to be wrong given demands destruction post demonetization."
"Urjit Patel seems to have tried to prove that he has not sold his soul to the government", Sandip Sabharwal, Domestic Private Fund Manager.
BULLERO CAPITAL
"The way RBI has been operating over the last three weeks has been a bit bewildering. For example, when demonetization happened, the RBI should have announced the CRR measures on that day itself instead of announcing it ten days later."
"The RBI seems to be a little inconsistent in the different things it are trying to say." 
"It is difficult to say at this point whether there will be a rate cut in the next policy meet because that will again be a function of how demonetization has played out. I think the RBI would prefer to see what the Fed does, and if the Fed is not very hawkish, they will probably cut (rates) at the next meet', Varun Khandelwal, MD, Bullero Capital.
TCG GROUP HOLDINGS LLP
"We read that RBI thinks there is a demand crunch and lack of cash will lead to supply constraints which will raise inflation. RBI is seeing growth at 7.1 percent vs. 7.6 percent and higher inflation due to supply constraints."
"RBI should have cut rates to bring back growth rather than focus on supply side risks which are more sticky. Focusing on items such as rise in crude prices as risks over which RBI has no control is not an appropriate stance", Chakri Lokpriya, CIO, TCG Holdings LLP.
L&T FINANCE HOLDINGS
"I think RBI will cut the rates in the next policy meet quite aggressively, by 50 basis points."
"They left the rates untouched because they had to focus on financial stability and rupee stability. Whatever transmission had to happen has already happened", Rupa Rege-nisture, Chief Economist, L&T Finance Holdings. 
MIZUHO BANK
"We are certainly disappointed with the lack of clarity from the policy commentary on the impacts of demonetization."
"The central bank`s decision to keep rates unchanged opens up room for a rate cut in February. While we do not see any upside risks for the next two quarters, we do believe that the monetary policy stance will be more dovish going ahead", Tirthankar Patnaik, India Strategist, Mizuho Bank.
INDIA RATINGS
"It was not a surprise to us. The situation is pretty uncertain both global and domestic. Commodity prices are inching up. Monetary policy should not viewed from the point of view month-to-month inflation. Policy should always be about what the future looks like", Devendra Kumar Pant, Chief Economist, India Ratings.
PWC INDIA
"Global factors like stronger a US dollar, possibilities of a further rate hike by the Fed in Dec & hardening of oil prices internationally may have forced RBI to keep repo rate unchanged at 6.25 percent. The market liquidity will be maintained as RBI announced withdrawal of incremental CRR from Dec 10", Kuntal Sur, Partner, Risk & Regulatory, PWC India.
FICCI 
""RBI's stance in the monetary policy announced today belied the wide expectation of a rate cut. At this juncture a 50 bps point cut in the repo rate would have provided the needed boost to the flagging industrial economy. The consumption demand has been impacted post demonetization and a rate cut would have given a strong signal to the consumers and to the industry as well," said Harshavardhan Neotia, President, FICCI.
"The next couple of quarters are crucial and will have to be monitored closely. The investment activity remains lackadaisical, which was reaffirmed in the GDP data released last week. The RBI has also revised downwards the GVA growth estimate to 7.1% from 7.6% for the current fiscal year. Amidst a highly uncertain global environment, the impetus for growth will have to come from the domestic economy", added Mr. Neotia.
PRINCIPAL PNB ASSET MANAGEMENT
"Bond markets have expectedly reacted negatively given that 25 bps was already factored in with some segments even expecting 50 bps rate cut. RBI has clearly specified they need  data and more time to evaluate the effects of demonetization and clearly do not wish to react disproportionately to "short term transient" effects. Global developments including sharp rise in US treasury yields and expected hike in US Fed funds rate also seems to have weighed on the policy move. And on inflation they seem to have noted the resistance of core inflation (ex food and fuel) to downward impulses." 
Get Latest Business News, Stock Market Updates and Videos; Check your tax outgo through Income Tax Calculator and save money through our Personal Finance coverage. Check Business Breaking News Live on Zee Business Twitter and Facebook. Subscribe on YouTube.
Updated: Wed, Dec 07, 2016
06:02 pm
New Delhi, Reuters