RBI monetary policy review 2018: No Surprise! 'Status quo' retained 4th time in row, repo rate stays at 6%
RBI monetary policy review 2018: Policy repo rate under the liquidity adjustment facility (LAF) unchanged at 6.0%. RBI has been on a status quo since October as it believes that risk surrounding inflation has not filtered out from the data.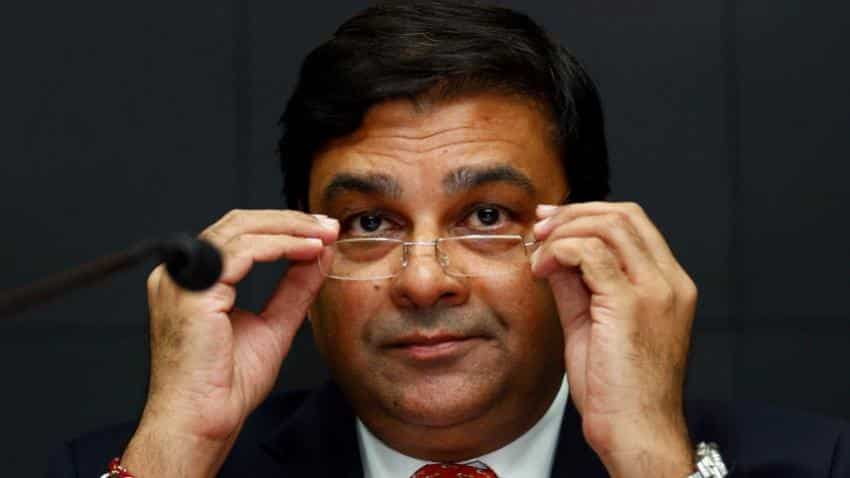 The Reserve Bank of India (RBI) governor Urjit Patel. Photo: Reuters
RBI monetary policy review 2018: RBI Governor Urjit Patel along with six-member Monetary Policy Committee (MPC) on Thursday, maintained status quo for the fourth time in a row during first bi-monthly monetary policy of FY19.
Policy repo rate under the liquidity adjustment facility (LAF) unchanged at 6.0%. Consequently, the reverse repo rate under the LAF remains at 5.75%, and the marginal standing facility (MSF) rate and the Bank Rate at 6.25%.
Further, the central bank has also remains firm on its neutral stance, which has been changed from earlier accomodative. 
The decision of the MPC is consistent with the neutral stance of monetary policy in consonance with the objective of achieving the medium-term target for consumer price index (CPI) inflation of 4 per cent within a band of +/- 2 per cent, while supporting growth. 
The MPC notes that there are several uncertainties surrounding the baseline inflation path. First, the revised formula for MSP as announced in the Union Budget 2018-19 for kharif
crops may have an impact on inflation, although the exact magnitude will be known only in the coming months. Second, the staggered impact of HRA revisions by various state governments
may push headline inflation up. While the statistical impact of the HRA revisions will be looked through, there is a need to watch out for any second round effects. Third, in case there is any further fiscal slippage from the Union Budget estimates for 2018-19 or the medium-term path, it could adversely impact the outlook on inflation.
There are also risks to inflation from fiscal slippages at the level of states on account of higher committed revenue expenditure. Fourth, should the monsoon turn deficient temporally and/or spatially, it may have a significant bearing on food inflation. Fifth, firms polled in the Reserve Bank's Industrial Outlook Survey expect input and output prices to rise, going forward. Sixth, recent volatility in crude prices has imparted considerable uncertainty to the near-term outlook.
Against the above backdrop, the MPC decided to keep the policy repo rate on hold and continue with the neutral stance. The MPC reiterates its commitment to achieving the mediumterm
target for headline inflation of 4 per cent on a durable basis.
Dr. Chetan Ghate, Dr. Pami Dua, Dr. Ravindra H. Dholakia, Dr. Viral V. Acharya and Dr. Urjit R. Patel voted in favour of the monetary policy decision. Dr. Michael Debabrata Patra voted for an increase in the policy rate of 25 basis points.
The minutes of the MPC's meeting will be published by April 19, 2018.
RBI has been on a status quo since October policy as it believes that risk surrounding inflation has not flavoured out from the data. 
Analysts had predicted that RBI can afford to maintain a status quo along with neutral stance for sometime more. 
Sumedha DasGupta, Research Analysts at ICICI Bank says, "We expect the Reserve Bank of India to keep the policy Repo rate unchanged at 6% in its policy meeting on April 4-5, 2018.
The voting pattern of the MPC could be 5-1, with one member favouring a rate hike at this meeting." 
Similarly economists at Morgan Stanley said, "With growth tracking in line and inflation tracking slightly below the RBI's projections, we don't expect any changes to policy rates and stance at the upcoming meeting. With a 5-1 vote (same as the previous meeting) with Dr Patra likely to reiterate his call for a 25 bps rate hike."
A status quo is also believed by analysts from HDFC Bank, ICRA, Edelweiss Financial Services and Bank of America Merill Lynch (BofAML). 
Updated: Thu, Apr 05, 2018
02:38 pm
Mumbai, ZeeBiz WebDesk