Rakesh Jhunjhunwala to Nemish Shah, 4 ace investors you can learn from
One can always learn from experts who have been in this field for quite a time in order to avail best benefit of stock markets.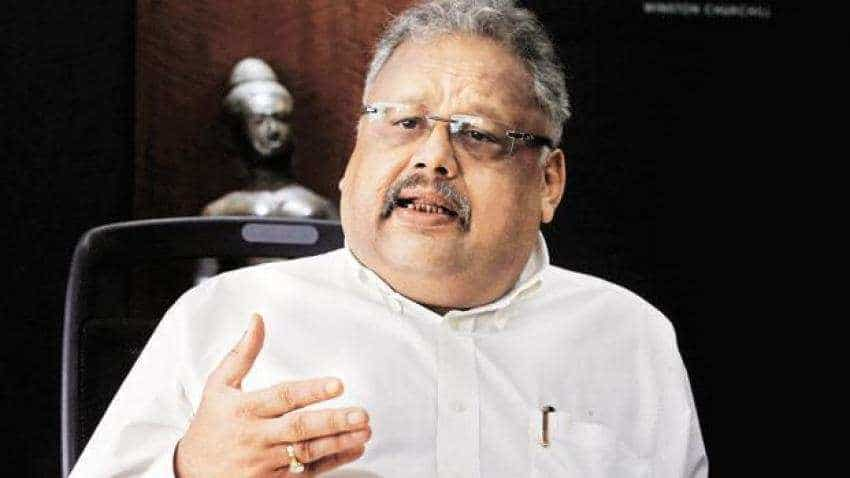 Representational Image: Photo: Reuters
Equities are a wider concept in India and also the most preferred investment for every citizen right from young generation to retirees. Almost everyone wants to avail the benefit of booming markets, but considering Dalal Street is very volatile and sentiment driven, there comes a situation where faith in equities can easily be shaken. However, one can always learn from experts who have been in this field for quite a time. 
Here's a list of five individuals who have made it large on stock markets, as per date given by Trendlyne. 
Rakesh Jhunjhunwala
We are all aware of this man, he is no stranger to all those interested in stock market. Rakesh Jhunjhunwala (born 5 July 1960) is an Indian Investor and trader and manages the asset firm Rare Enterprises. A qualified Chartered Accountant, he invests in both his own and his wife, Rekha Jhunjhunwala's name. 
Rakesh Jhunjhunwala 58, is said to be one of the most successful equity investors in India, as he turned his investment of just $100, when he began trading, into a massive $2.9 billion. He belongs to a middle class family and began his first trading on BSE in 1985. Since then he has opted for trading as a full-time profession.
A total of 29 companies have Jhunjhunwala's love, when it comes to investment and as on June 2018, Jhunjhunwala's entire portfolio valued at Rs 12,165.11 cr. Some of the major companies he has considerable stake in are Titan, Lupin, Crisil, Escorts, Edelweiss Financial Services and Federal Bank. 
With such a long experience, for Jhunjhunwala making money from stock exchanges is seemingly, like child's play. However, it should also be known, that he has mastered the word patience in stock market. That is a virtue that everyone in stock markets needs plenty of. 
Mohnish Pabrai
After Jhunjhunwala, in second place comes this Indian-American businessman, investor, and philanthropist. Pabrai (age 51) has investment in eight companies from where he has pocketed about Rs 2,449.95 crore as on June 2018. 
Some of the companies that he has invested in are Rain Industries at Rs 655.72 crore, Sunteck Realty at Rs 502.10 crore, Repco Home Finance at Rs 224.01 crore, Kolte - Patil Developers at Rs 108.25 crore and Healthcare Global Enterprises at Rs 128.76 crore. 
Pabrai gives his style of investment credit to the 'Oracle of Omaha', Warren Buffett. Currently, he is the managing partner of the Pabrai Investment Funds (a family of hedge funds inspired by Buffett Partnerships), which he founded in 1999.
Rekha Jhunjhunwala
Yes, she deserves a separate coverage. After Jhunjhunwala, his wife Rekha has the highest valued portfolio worth Rs 1,781.57 crore with investment made only in 9 stocks. 
The stocks are same as Jhunjhunwala with highest investment in Titan at Rs 1,066.69 crore, Crisil at Rs 219.04 crore, Delta Corp at Rs 209.61 crore and TV18 Broadcast at Rs 113.46 crore. 
Rekha maintains a low profile, but Rakesh often talks about her in interviews to TV channels. She is the joint owner of couple's privately owned stock trading firm, Rare Enterprises. Interestingly, the name of the firm combines the first two letters of her husband Rakesh's name (Ra) and hers (Re). The couple got married in 1987, and has three children. 
Nemish S Shah
Nemish Shah, the co-founder and director of Enam Holdings, is an investor who likes to stay in the background. His portfolio is interestingly diverse, and he is not averse to taking risk. 
As per the Trendlyne report, in his listed company investments he tends to favor brick and mortar companies over new-age businesses in tech and finance. Recent investments have been in auto parts and industrial machinery firms. 
It has been revealed that Shah has invested in 10 stocks, which are valued up to Rs 1,402.41 crore as on June 2018. His highest investment is made in companies like Lakshmi Machine Works Ltd., which is Rs 666.36 crore, Asahi India Glass Ltd Rs 482.28 crore, Elgi Equipments Ltd Rs 76.77 crore, Super Spinning Mills Ltd Rs 58.94 crore and The Hi-Tech Gears Ltd Rs 58.22 crore. 
Stock markets in India are booming, with Nifty 50 and Sensex touching new highs of over 11,000-level and over 36,700-level in recent days.
Going forward, know that, as per Time Communications Publication, the market is always communicating in probabilities. A probabilistic mindset pertaining to trading consists of 5 fundamental truths:
Anything can happen
One does not need to know what is going to happen next in order to make money
There is a random distribution between Wins and Losses for any given set of variables that define an edge
An edge is nothing more than an indication of a high probability of one thing happening over another
Every moment in the market is unique
Updated: Thu, Aug 02, 2018
08:44 pm
Mumbai, ZeeBiz WebDesk