Railways Ministry sends Rs 4 crore bill to Latur for water train
The Railway Ministry had sent trains carrying 25 lakh litre water to Latur district which is the worst in Maharashtra drought.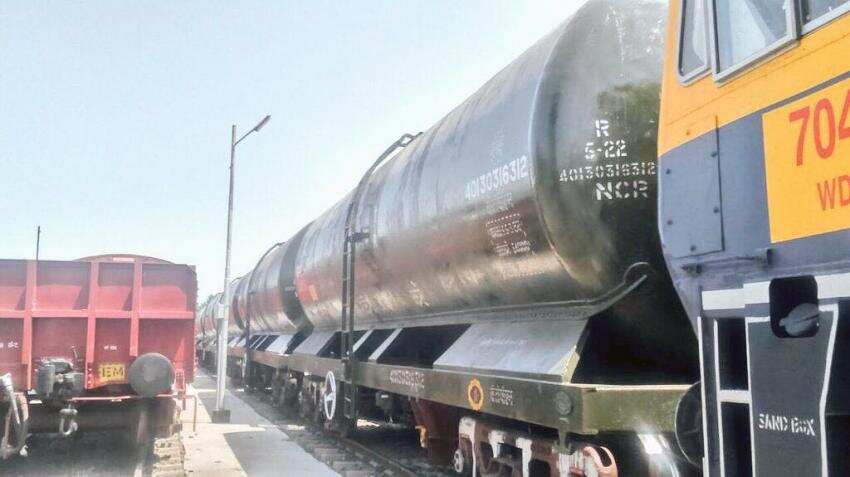 Water train sent to Latur. Photo: IANS
Updated: Thu, May 12, 2016
06:23 pm
Mumbai, Bureau
The Ministry of Railways has sent a bill of Rs 4 crore to the Maharashtra government for transporting water through special train 'Jaldoot' to the drought affected region Latur.
The bill for this till May 11, 2016 is about Rs 3 crore, whereas the approximate total cost for June end will be Rs 4 crore, sources from the railway ministry told Zee Business.
A Freight Operation Information System auto generated a receipt of bill for the Transport of water tanker to drought-hit Latur region, said the source.
The ministry in its defence said that district collector (DC) of Latur had asked for expenditure incurred for the whole exercise of transporting water and that the railways has not asked for any money.
"It is up to the district administration whether to pay us or seek waiver of the amount, through proper channels," said the Railway ministry official.   
A month after the first 'water train' reached Latur, the Railways have provided 6.20 crore litre water to the parched region, and sent a Rs 4 crore bill to the district collector towards transport cost.
The first water train, 'Jaldoot', left Miraj in western Maharashtra on April 11 and reached Latur on April 12, covering the distance of around 342 kilometres.
After nine trips by a 10-wagon water train, a 50-wagon water train carrying 25 lakh litre water was later pressed into service. It was specially commissioned from Kota in Rajasthan to transport water to Latur.