Railways' flexi-fare scheme: CAG criticises this policy; find here why
Indian Railways  flexi -fare  policy  has attracted criticism from the Comptroller and Auditor General of India (CAG). CAG has asked the national transporter to review its  flexi -fare policy or the auditor said will force the passengers to travel by air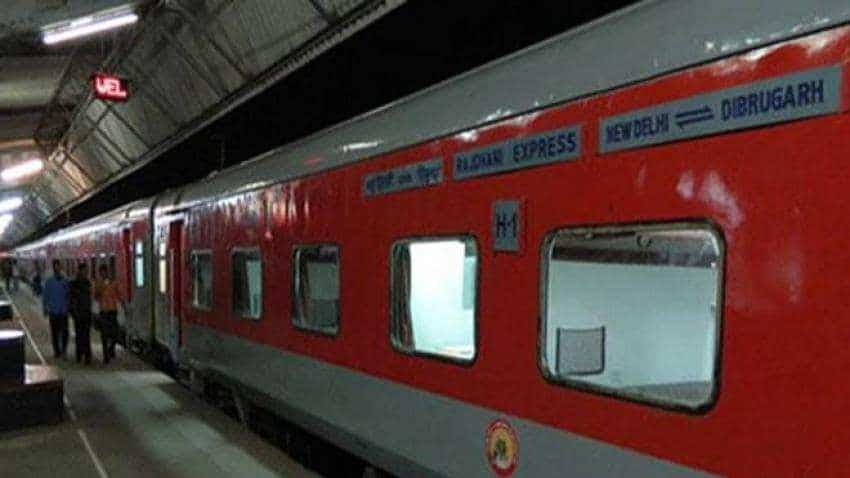 Railway Flexi-fare in premium trains like Rajdhani, Shatabdi and Duronto has led to increase in passenger earnings but the number of travellers have gone down. Image source: PTI
Updated: Sat, Jul 21, 2018
08:08 pm
ZeeBiz WebDesk
Indian Railways flexi-fare  policy has attracted criticism from the Comptroller and Auditor General of India (CAG). CAG has asked the national transporter to review its flexi-fare policy or the auditor said will force the passengers to travel by air. Flexi-fare in premium trains like Rajdhani, Shatabdi and Duronto has led to increase in passenger earnings but the number of travellers have gone down.
 
The scheme resulted in decrease in occupancy in all classes except sleeper class in Duronto trains. The occupancy increased only in a few Premier trains, it said.  It pointed out that during September 9, 2016 to July 31, 2017 came down by over six lakhs compared to 2015-2016 in the same period.
"Though the Railways had introduced dynamic fare in various formats (Enhanced Tatkal fare in Premier trains, Suvidha trains and Special trains with Tatkal fare) before introducing the flexi fare scheme, they did not take into consideration the fact that the occupancy in all classes (except sleeper class in Suvidha Trains) where enhanced/dynamic fare were implemented was very low and AC 2 and AC 3 in these trains were not finding adequate patronage, the report said. 
In AC 3 class also, which was one of the most profitable classes, the occupancy dropped significantly after introduction of flexi fare and the vacant berths increased from 0.66 per cent in pre-flexi period to 4.46 per cent in post-flexi period. Thus, introduction of flexi fare in AC 3 Tier class was not fair, it said.
The occupancy of Mail/Express trains in the routes where premier trains run, was found to be much more than the Premier trains during the months test checked by Audit (October 2016 and February 2017). This indicated that instead of paying higher fare, passengers preferred to travel by Mail/Express trains over the Rajdhani, Duronto, Shatabdi trains despite a higher travel time for Mail/Express trains, the CAG report said.