Pune best, you won't believe where Bengaluru ranks in top cities list
 Delhi, which ranked sixth among 23 Indian cities surveyed, improved its position this year, with a score of 4.4 out of 10 in the annual city governance rankings. Pune (5.1) ranked first, followed by Kolkata, Thiruvananthapuram, Bhubaneswar  and  Surat, said the Annual Survey of India's City-System (ASICS) undertaken for 2017 by non-profit  organisation  Janaagraha Centre for Citizenship and Democracy (JCCD)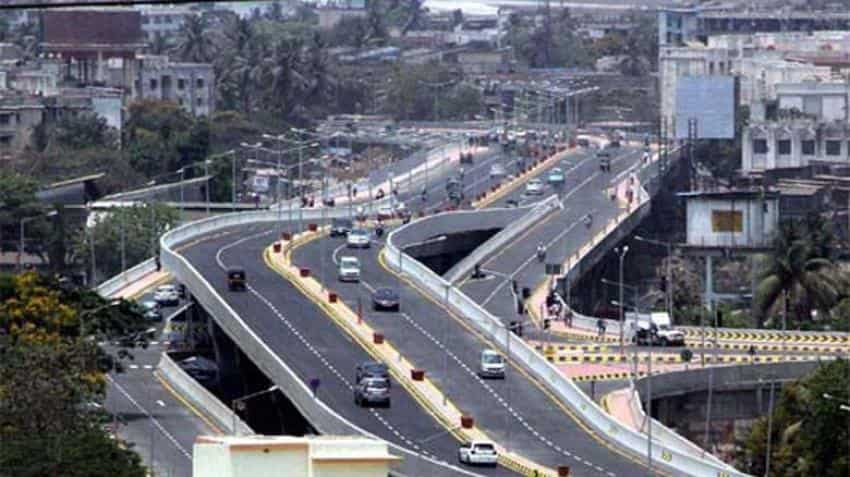 The study evaluated the quality of governance by analysing the functioning of urban local bodies in 23 major cities across 20 states. Image source: PTI
Pune is the best city when it comes to local governance and Bengaluru the worst, says a new study conducted across India. Delhi, which ranked sixth among 23 Indian cities surveyed, improved its position this year, with a score of 4.4 out of 10 in the annual city governance rankings. Pune (5.1) ranked first, followed by Kolkata, Thiruvananthapuram, Bhubaneswar and Surat, said the Annual Survey of India's City-System (ASICS) undertaken for 2017 by non-profit organisation Janaagraha Centre for Citizenship and Democracy (JCCD).
The study evaluated the quality of governance by analysing the functioning of urban local bodies in 23 major cities across 20 states. The cities scored between 3.0 and 5.1 on a scale of 10. The survey looked at governance in other countries to explain where Indian metros stand when compared with some mega cities elsewhere. Johannesburg in South Africa, London in the UK and New York in the US scored 7.6, 8.8 and 8.8 respectively. The higher the ranking, better are the chances of cities delivering quality infrastructure and services in the long term, the report said.
The bottom five cities on the list were Bengaluru, Chandigarh, Dehradun, Patna and Chennai , with scores ranging between 3 and 3.3 out of 10.
"Indian cities are in a precarious situation. There is a marginal improvement, but the rate is slow compared to the rate at which problems in the cities are growing," JCCD CEO Srikanth Viswanathan said while releasing the fifth edition of the survey here. The report is based on a study of urban bodies and an analysis of laws, policies and RTI replies.
"We are slow in responding to challenges. If we have aspirations of high economic growth, job creation and giving a better quality of life (to the people), we have to address these problems on a war-footing," he said. In the 2016 ranking, Delhi ranked ninth while Thiruvananthapuram topped the list, followed by Pune and Kolkata.
An ASICS team member said Delhi's score had improved because of urban renewal projects under Central government schemes such as AMRUT and Smart City. The scores signal that Indian cities are "grossly under-prepared" in delivering a high quality of life that is sustainable in the long term, said the report.
"The recurring floods, garbage crises, fire accidents, building collapses, air pollution and dengue outbreaks are only symptoms of this deeper governance crisis in our cities," the report said. The rankings were based on four distinct but inter-related components - urban planning and design, urban capacities and resources; empowered and legitimate political representation and transparency, accountability and participation.
The ASICS report is designed to help city leaders pinpoint issues in urban governance in their cities and help them chalk out a reform road map to make them more livable, Viswanathan said. The study suggests remedial measures such as focusing on city planning, finances and human resource management, transparency and a greater role of citizens in urban bodies. 
 
Updated: Wed, Mar 14, 2018
06:42 pm
PTI