PNB fraud: Will Nirav Modi scam also hurt other known jewellers?
 The impact of this scam has already been felt in stock price of other jewelry firms.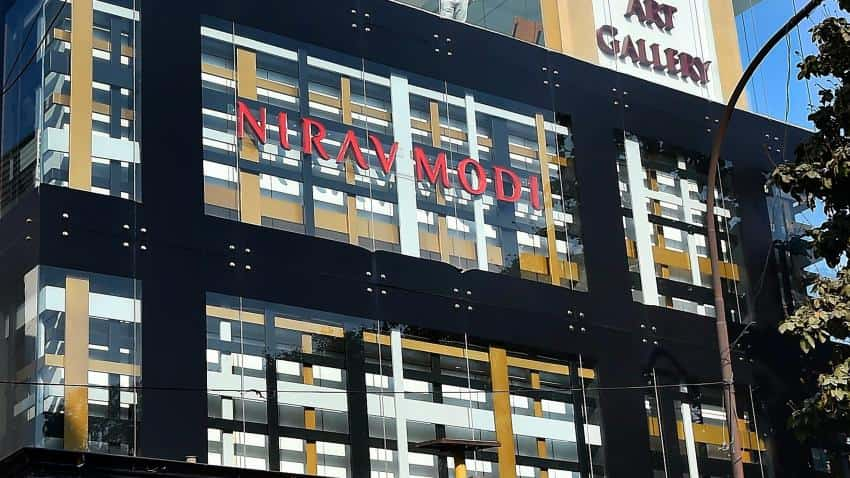 Actress Priyanka Chopra and Actor Sidharth Malhotra featuring in 'Say yes, forever' - Nirav Modi Jewels ad campaign. Photo: PTI
Updated: Sat, Feb 17, 2018
03:00 pm
Mumbai, ZeeBiz WebDesk
Rs 11,000 crore Punjab National Bank (PNB) fraud, perpetuated by two known luxury jewelry brands Nirav Modi and Gitanjali Gems, has shaken banking sector of India, creating hayway in operations of other bigshot jewellers in the country.
 
It was February 14, when the ongoing illegal transaction came to light against state-owned Punjab National Bank.
 
What was more shocking to know that the bank's own employees had issued unauthorised LoUs in favour of three companies owned by Nirav Modi namely Sollar Exports, Steller Diamonds and Diamond R Us for availing buyers' credit.
 
In fact, PNB's officials managed to misuse the SWIFT network to transmit messages to other banks bypassing the core banking system (CBS), keeping the bank management in dark.
 
With those LoUs, lenders like Allahabad Bank and Axis Bank credited PNB's Nostro account, from where funds were moved to certain overseas parties.
 
Thus, Nirav Modi's hideous practice resulted in over Rs 11,000 crore scam in PNB, which has already been choked with structural asset quality issues over past few fiscals.
 
PNB is not only suffering heavy losses, but has also been betrayed by its own employees. This has failed to melt any emotion of investors who continue to beat the bank's stock price, so much so that it has tumbled by 40% in three days.
 
On Friday, PNB was trading at Rs 124 per piece down by 3.39% on the BSE. The lender, therefore, lost, between February 14 and February 16, Rs 10.734.82 crore market valuation to Rs 30,162.18 crore compared to Rs 40,897 crore valuation before it.
 
As the PNB is passing through its worst phase, the question now arises will other known jewellers be affected from this scam? Will the lenders be more cautious in this sector?
 
It may be noted that PNB has already released a cautionary note to several banks, suggesting similar modus operandi may have been used by these officials in companies belonging to Mehul Choksi  -‐ Gitanjali Gems, Gili India and Nakshatra, while issuing LoUs/LCs.
 
As expected, just like PNB, the share price of Gitanjali Gems also took huge hit by investors. Within three days, the company has tumbled by 42% after finishing on Friday at Rs 37.55 per piece, down by Rs 10 or 19.94% on the BSE.
 
Nirav Modi's companies are not listed on stock exchanges.
 
The impact of this scam has already been sensed in stock price of other jewelry firms.
 
Companies like Tribhovandas Bhimji Zaveri, Thangamyil Jewellery, Tara Jewels, Goldiam International, Radhika Jeweltech and Lypsa Gems & Jewellery saw a decline in the range of 3% to 5% on Friday.
It was only PC Jeweller that reversed the trend on Friday, and emerged as the top gainers in this sector. The share price of this company jumped by nearly 7% during the day.
 
During previous two days, the share price of PC Jeweller tumbled by more than 1950% on stock exchanges.
 
Uptick in Friday's trading session was due to the company's clarification to investors in this regard on Thursday.
 
In a statement to stock exchanges, PC Jewellers said, "We wish to clarify that presently the company is not having any such information, which requires disclosure as aforesaid. We are not aware of the reason of sudden decrease in price of equity shares of the company."
 
"We would like to assure our investors, shareholders, etc, that the fundamentals of the company remain strong and it continues to move ahead as per its laid down business plans," PC Jewellers added.
 
The company further clarified, "PC Jewellers does not use the instruments of LUT/LOC etc in its business transactions. The company does not have any international transactions in diamond. It procures all its diamond from local markets on cash basis only."
 
Considering that the transactions were routed through CBS, but later changed, the amount increased substantially and transmitted through SWIFT, let's have an understanding on what do these terms stand for.
 
Letter of Undertaking (LoU)
 
LoU is sanctioned by one party, such as an independent contractor, describing the scope of work that's going to be provided.
 
In Nirav Modi's case, LoU is a bank guarantee and was issued for overseas payment. By giving LoU, PNB agrees to repay the principal amount and interest on the clients (Nirav Modi) loan unconditionally.
 
During issuance of LoU, there are four parties involved - issuing bank, receiving bank, importer and beneficiary entity overseas.
 
What happened in this case is that PNB officials apparently used their access to SWIFT messaging system, which is used for overseas transaction. This led into verification guarantees on LoUs without taking necessary sanctions.
 
Thus, many Indian banks' overseas branches sanctioned forex credit.
 
SWIFT
 
The Society for Worldwide Interbank Financial Telecommunications (SWIFT) is a member-owned cooperative that provides safe and secure financial transaction for its members, as per Investopedia.
 
Being available since 1972, SWIFT acts as a standardized proprietary communications platform to facilitate the transmission of information about financial transactions.
 
In this case, SWIFT comes as a significant information as it provides the bank's consent and guarantee.
 
For issuing SWIFT, a official will need to log in and fill up confidential information like account number and SWIFT code.
 
Generally there are three steps of security - a maker, a checker and a verifier with core banking system before SWIFT is issued.
 
In PNB's case, it was observed that earlier issuance of LOU had been made by the branch officials through SWIFT without obtaining approval of the competent authority, necessary applications from importer, documents of import, legal documentation with bank and also without making entries in bank's trade finance module of CBS system.
 
Core Banking System (CBS)
 
Gartner defines a core banking system as a back-end system that processes daily banking transactions and posts updates to accounts and other financial records.
 
CBS includes deposit, loan and credit processing capabilities, with interfaces to general ledger systems and reporting tools.
 
The updates in CBS are made in real-time. So in case you are wondering how come PNB missed such a fraud, it is because the branch officials through SWIFT without obtaining approval of the competent authority.
 
In an aftermath, investigating agencies have been roped in and it will take some time to ascertain the financial impact on banking system.
 
Coming back to other jewellers, bankers will now be more allerted in terms of credit transfer, and considering the process of investigation - they all remain speculative.
 
Although many would eye the Reserve Bank of India's (RBI) views on jewellery sector, the central bank has been cautioning about large frauds in banking system.
 
In June 2017, RBI in its Financial Stability Report highlighted about frauds calling them as one of the emerging risks in financial sector.
 
RBI stated that in a number of large value frauds, serious gaps in credit underwriting standards were evident.
 
As per RBI, arising of fraud comes in picture due to lack of continuous monitoring of cash flows and cash profits, diversion of funds, double financing and general credit governance issues in banks.
 
Data given by RBI in RTI, which is obtained by Reuters, revealed that PSBs have witnessed 8,670 loan fraud, valuing up to Rs 61,260 crore ($9.58 billion) between FY13 and FY17.
 
Kunal Shah and Prakhar Agarwal, analysts at Edelweiss Financial Services, said, "PSU banks continue to grapple with weak systems, raising questions on why the processes are not centralised, unlike most private banks where bypassing CBS is not easy."
 
This definitely asks for discipline in state-owned banks, and considering the recent scam, hopefully there might be some strict method in dealings to avoid such fraud.
 
The duo in Edelweiss said these raise concerns particularly with respect to exposure in gems & jewellery segment, fund and non‐fund based exposures of various banks to this segment.
 
"Higher exposure to gems & jewellery segment does not necessarily suggest stress as the transaction being discussed is one‐off, intentional and unauthorized incident," they added.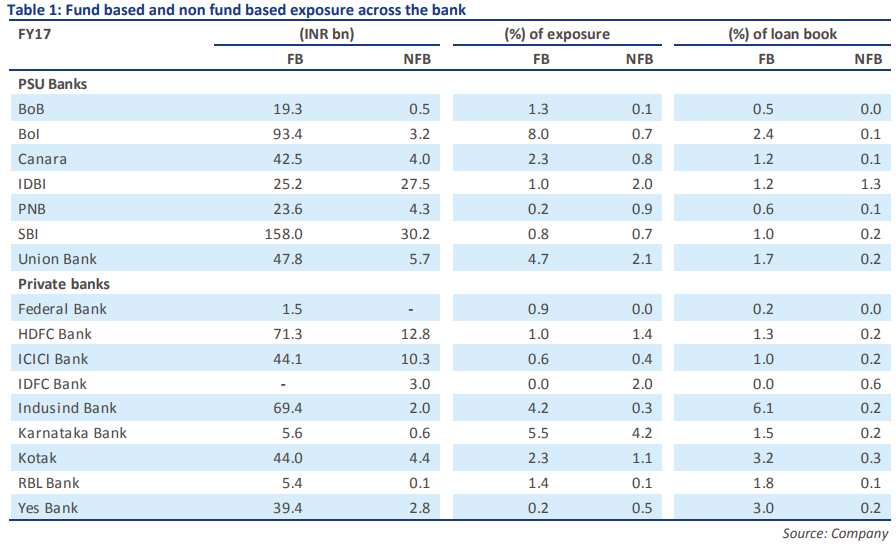 Sridhar Ramanujam, Founder and CEO of Integrated Brand-Comm, in an AdAge India report, said, "There will be a short-term impact immediately. But if you see the stock market there is an immediate response to it. As far as the consumers are concerned it may not have an immediate impact as it is a jewellery brand, it has some good designs, etc."
 
Nirav Modi has been in jewellery business since 2010, the brand became a popular name on roping some big Hollywood and Bollywood celebrities for endorsing his products.
 
Some of the biggies associated with the brand are Priyanka Chopra, Sidharth Malhotra, Lisa Haydon, Rosie Huntington-Whiteley, Andreea Diaconu, Kareena Kapoor, Sonam Kapoor, Jacqueline Fernandez, among others.
 
Both Priyanka and Sidharth are the latest one to endorse the Nirav Modi brand. While the Quantico actress has already accused him of not paying for her advertisement campaign, Malhotra is reportedly exploring legal options to get out of Nirav Modi's endorsement deal.
 
Gitanjali Gems, however, has been part of India's jewellery market since 1986. Apart from Gitanjali brand, it also has other brands like Nakshatra in its kitty, and has also hired many Bollywood biggies for endorsement of the brand.
 
Recently, Kriti Sanon and Shraddha Kapoor were roped in as brand ambassadors of Nakshatra and Gitanjali Gems respectively.
Get Latest Business News, Stock Market Updates and Videos; Check your tax outgo through Income Tax Calculator and save money through our Personal Finance coverage. Check Business Breaking News Live on Zee Business Twitter and Facebook. Subscribe on YouTube.