PM Narendra Modi to Milind Soman at Fit India Dialogue: Surprised to see your mother do push ups at 81, watched video 5 times
Prime Minister Narendra Modi while speaking to Milind Soman on Thursday during the Fit India interaction told the actor that his mother is a true inspiration for all. Referring to a video of Usha Soman, PM Modi said that someone had sent him this video and he was awed by it and even watched it five times.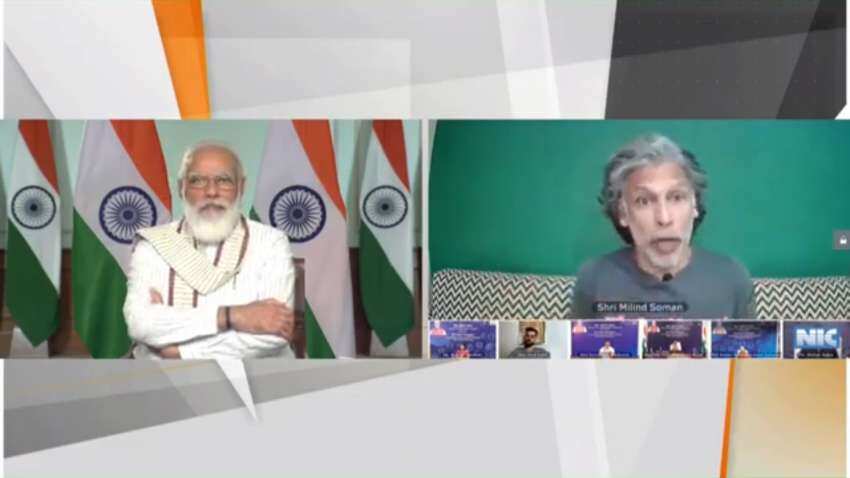 Lauding The Fit India Movement, Soman said that it is helping people understand the importance of fitness – not only physical but also mental. Source - Video Grab.