PM Modi's campaign against black money has some unintended consequences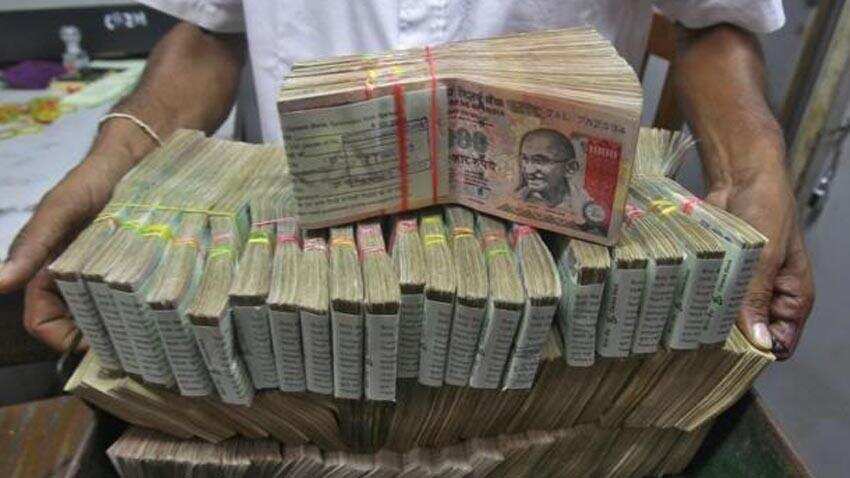 While the government is coming down hard on black money, it's creating new troubles. Image Source: Reuters
Updated: Mon, May 30, 2016
03:39 pm
ZeeBiz WebDesk
Clamping down on black money has been one of the main focus points of the Narendra Modi government right from its race to the Centre – it was a part of BJP's manifesto in the 2014 general elections. Since the party was elected, several measures have been announced, but this crackdown on the black money menace has had unlikely fallouts, an Ambit report says.
The government recently said there was no official estimate of black money that has been routed out of the country to offshore locations. However, the Ambit report says that "India's black economy today is likely to be an estimated $460 billion which is more than the size of emerging markets like Thailand or Argentina."
Measures taken by the government include an amnesty-like one-time four-month window to declare hidden assets, to making it mandatory to submit PAN cards if gold purchases go beyond Rs 2 lakh. To bring down black money, Modi is also making his government take steps to move towards a cashless economy. 
So rampant is the problem that according to the Income Tax department, only 1% Indians paid taxes in FY13, and 80% of all the taxes were paid by the top 11% of the tax-paying population. This shows the extent of the money that is kept out of the ambit of the system and stowed away in different forms.
According to the Ambit report, the battle to tackle the black money problem in the country has had some "unintended consequences".
Fall in demand for real estate and gold
Investing in real estate and gold is considered to be the simplest way to mask black money.
Historically, these two avenues have been one of the main preferences in India "mainly because whilst the purchase of physical assets can be funded using black money, the purchase of financial assets cannot be funded using black money with the latter creating a stronger paper trail," the report says.
More than 30% of the sector is funded by black money, Ambit says.
However, since the government's efforts to curb black money, investments in real estate and gold have fallen significantly.
"Traditional black money laundering machines that is real estate and gold, have been jammed fairly comprehensive since third quarter (Q3) of FY2015-16."
Even "new launches and absorption into the real estate market came under pressure in the calendar year 2014-15," the report says.
It adds that before the Modi government's measures, a 2,000 sq ft residential property in Mumbai worth Rs 6 crore would have had 33% of its value funded by black money, which has now fallen to 20% as ready reckoner rates have moved closer to market rates.
The net sales growth for top real estate companies like DLF, Godrej Properties, Housing Development and Infrastructure, DB Realty, among others, has contracted in 2015. And a fall in demand for new properties has also brought down the frequency of increase in real estate housing prices in tier-1 and tier-2 cities, the report says.
In the case of gold purchases, the government has made it mandatory for buyers to show their PAN cards for transactions over Rs 2 lakh which has had the jewellers protesting vehemently.
The norm has led to a sharp decline in the gold imports recording minus 8% in FY 2015-16 as against a growth of 5% recorded in FY10-14. 
Cash transactions on the uptick
As it became more and more difficult to invest money in physical assets like houses and gold, the cash on hand with citizens went up. Which means that people's preference for cash transactions also spiked, with a marked increase in ATM withdrawals, the report says.
This unlikely consequence of going after black money might prove to be detrimental to the government's other agenda -- going cashless.
Banking transactions down, cost of funds up
Another reason for using cash is to make sure a paper trail isn't left. This is evident in the a decline in the usage of formal banking channels for transactions as well as savings, the report says. 
Bank deposits have seen a multi-decadal decline in FY16, along with the use of Real Time Gross Settlement (RTGS) system and debit cards, which has also fallen 29% and 7% in FY16, respectively.
This has only pushed the cost of funds higher.
While the government tries to fix one big problem, it seems like many others are cropping up that will soon tending.