Petrol prices down 10p to 12p today in India; check prices in Delhi, Mumbai, Kolkata, Chennai here
The fuel price rise was an outcome of higher crude oil prices, and no relief in excise duty and Value Added Tax (VAT) which left limited room for OMCs.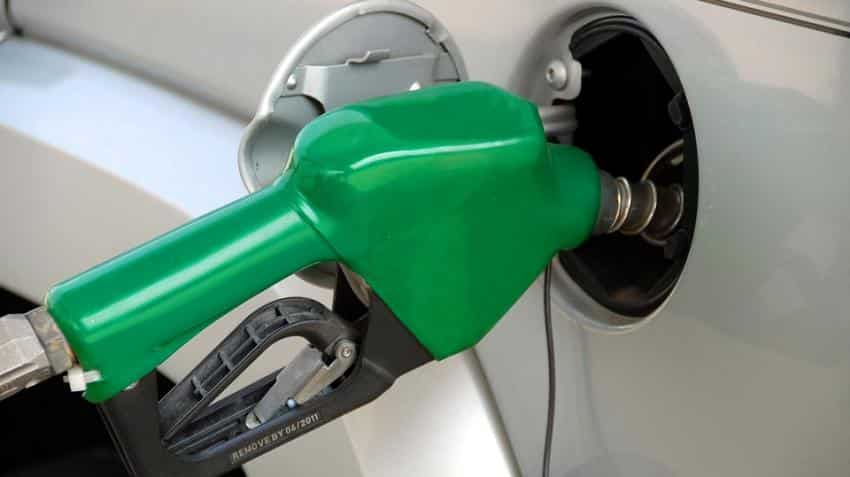 Representational Image: Photo: Pixabay
The state-owned OMCs have trimmed down petrol price for eight consecutive day, despite international crude prices registering a higher trend. Today, petrol prices were cut in the range of 10 paisa to 12 paisa in various state capitals of India. OMCs have began relaxing petrol price from May 29. However, the prices still remain at record high. The fuel price rise was an outcome of higher crude oil prices, and no relief in excise duty and Value Added Tax (VAT) which left no room for OMCs. Recent data are suggesting that in order to save revenue from taxes, the Oil Ministry may reportedly ask ONGC to bear subsidy burden instead of OMCs, which will bring in good news on fuel prices. It is being proposed to either give discounts on crude oil or impose a windfall tax on producers such as ONGC and Oil India.
 
OMCs take into consideration the daily performance of international crude oil, government's excise duty and states' VAT for deriving final retail prices in India. 
 
Today, the petrol price in New Delhi was at Rs 77.72 per litre, down by 11 paisa, compared to previous day price of Rs 77.83  per litre.
 
India's financial hub Mumbai however witnessed a situation where petrol price had hit over Rs 86 per litre mark, but today, petrol is valued at Rs 85.54 per litre, down 11 paise against previous day price of Rs 85.65 per litre. This city has the most expensive petrol price. 
 
Chennai saw most cut as petrol was at Rs 80.68 per litre on Tuesday, lower by 12 paisa compared to previous price of Rs 80.80 per litre.
 
In Kolkata, the price was down 10 paisa to Rs 80.37 per litre as against Rs 80.47 per litre of previous day. This would be the third metro city to be earmarked over Rs 80s club.
 
Moreover, brent crude reversed losses on Tuesday, after hitting its lowest price in nearly a month following a report the U.S. government asked Saudi Arabia and other major exporters to increase oil output.
 
As per Reuters, brent crude futures rose 9 cents to settle at $75.38 a barrel, a 0.12 percent gain. It touched a low of $73.81, its lowest since May 8. U.S. West Texas Intermediate (WTI) crude futures rose 77 cents to settle at $65.52 a barrel, a 1.2 percent gain. Earlier, WTI hit a session low of $64.22, the lowest since April 10. 
 
From May 14 when prices started increasing to till today, petrol prices have rose by Rs 3.17 per litre in Mumbai and Rs 3.15 per litre in Kolkata, whereas New Delhi had slightly higher hike by Rs 3.20 per litre and Chennai the most by Rs 3.37 per litre.
 
Updated: Wed, Jun 06, 2018
12:29 pm
Mumbai, ZeeBiz WebDesk