Petrol price in India today up by 11-12p; check rates in Delhi, Mumbai, Bengaluru, Kolkata, more
Petrol price in India today: Tracking the global crude oil performance comes as an important factor for calculating final retail prices of petrol in various major state capitals in India.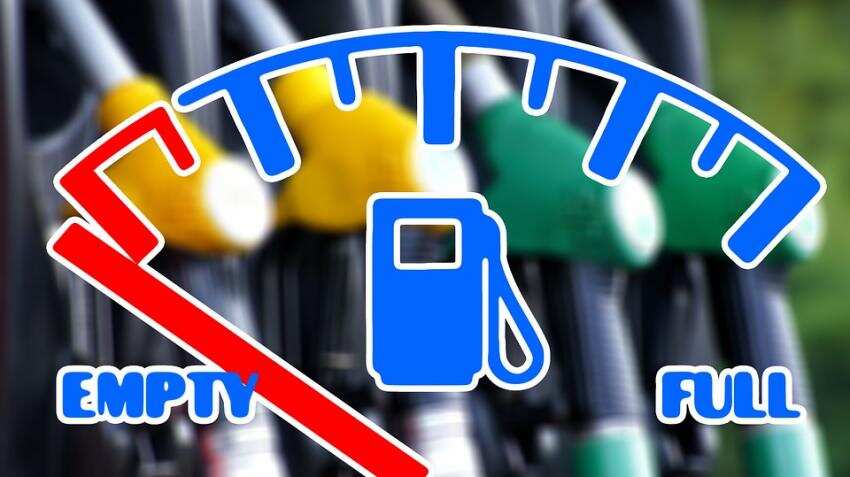 Representational Image: Photo: Pixabay
Updated: Tue, Mar 27, 2018
10:27 am
Mumbai, ZeeBiz WebDesk
Petrol price in India today: The uptrend in Indian petrol prices continued further on Tuesday, as the product rose in the range of 11 paisa to 12 paisa per litre in various state capital. Since past few days, petrol prices have been hovering near four-high, as the global crude oil prices are not ready to reverse trend. Today,  global crude oil prices rose pushed up by concerns that tensions in the Middle East could lead to supply disruptions. Petrol prices in India have been on mixed bag since the start of 2018, as oil companies like Hindustan Petroleum Corp Limited (HPCL), Indian Oil Corp (IOCL) and Bharat Petroleum Corp Limited (BPCL) decide the final retail petrol price by taking in to consideration the international crude basket, plus state's Value Added Tax (VAT) and government's excise duty. Thus, if global crude prices registers uptrend, the impact will be recorded in Indian petrol prices, and today was no different, as the product surged by 4 paisa per litre each in various state capital. 
 
Petrol price in Delhi today: It was priced at Rs 72.90 per litre on Tuesday, higher by 11 paisa compared to Rs 72.79 per litre of previous day. 

Petrol price in Kolkata today: Similarly, Kolkata also saw hike of 11 paisa in petrol prices to Rs 75.63 per litre as against previous day price of Rs 75.52 per litre. 


 
Petrol price in Mumbai today: Petrol has remained four-year high in this city since start of 2018, and Tuesday was the same, as the price of this fuel stood at Rs 80.77 per litre up by 11 paisa as against Rs 80.66 per litre in previous day. 

 
Petrol price in Chennai today: Unlik above three mentioned cities, Chennai saw much higher increase in their petrol prices by 12 paisa and was valued at Rs 75.61 per litre versus previous day price of Rs 75.49 per litre. 


 
Petrol price in other state capitals today:  Petrol prices in Bengaluru stood at Rs 74.05 per litre, in Bhopal at Rs 78.42 per litre, Bhubaneswar at Rs 71.75 per litre, Chandigarh at Rs 70.11 per litre, Dehradun at Rs 74.97 per litre, Gandhinagar at Rs 72.23 per litre, Hyderabad at Rs 77.20 per litre, Jaipur at Rs 75.59 per litre, Lucknow at Rs 74.47 per litre, Patna at Rs 78.42 per litre, Raipur at Rs 73.36 per litre and Srinagar at Rs 77.32 per litre. 
U.S. West Texas Intermediate (WTI) crude futures were at $65.71 a barrel at 0142 GMT, up 16 cents, or 0.2 percent, from their previous close. Brent crude futures were at $70.25 per barrel, up 13 cents, or 0.2 percent.
Hopes that behind-the-scenes talks between the United States and China will prevent a looming trade war between the world`s two biggest economies also supported global markets, including crude oil futures, as per Reuters report. 
James Mick, Managing Director and Energy Portfolio Manager with asset management firm Tortoise, in the report said "rising geopolitical tensions" were driving up oil prices. The biggest risk was that the United States could re-introduce sanctions on Iran.