Petrol price in India today: Fuel rates hiked after Karnataka elections; check Delhi, Mumbai prices here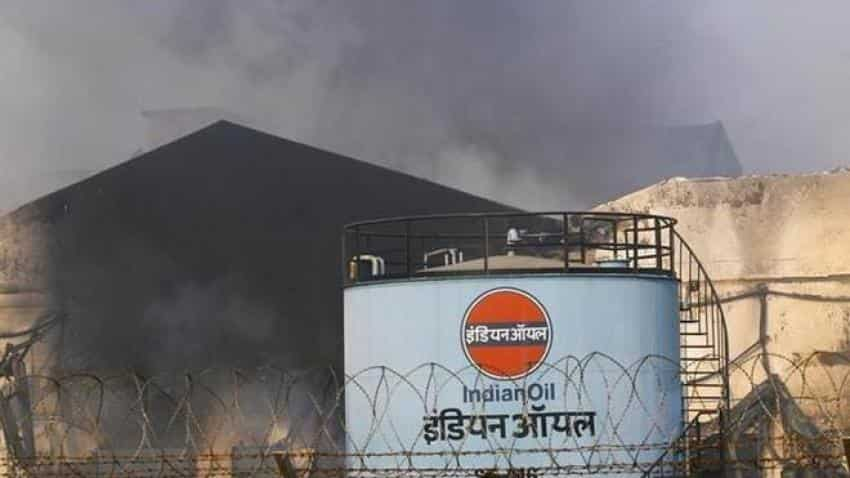 OMCs had been mandated for daily revision in fuel prices since June 2017 in tandem with rise or fall in Brent crude price. Image source: Reuters
Petrol price in India today: As was widely expected, petrol and diesel prices have gone up for the first time since April 24. The hike came right after polling in Karnataka elections concluded on Saturday. state-owned Oil companies IOC, BPCL and HPCL kept petrol rates unchanged for more than three weeks now in various state capitals even as global crude oil prices surged to multi-year highs. OMCs had been mandated for daily revision in fuel prices since June 2017 in tandem with rise or fall in Brent crude price.  
IOC, BPCL and HPCL disposed of the daily revision in fuel prices scheme during Gurjarat state assembly elections too in December 2017 wherein they kept revising down the prices for two weeks ahead of election day, and raised those post December 14, 2017, the day voting concluded.
However, Indian Oil Corporation Chairman Sanjiv Singh disagreed last week with this view and said the decision for oil PSUs not to hike petrol and diesel prices since April 24 was aimed at stabilising them and it 'incidentally' coincided with Karnataka elections.
The move, he added, is for the benefit of consumers as daily spikes in the range of 25 paise to 35 paise used to result into  a change in fuel prices by Rs two or Rs three every 15 days.  
"We strongly believe this was unrealistic. So, we thought of stabilising that, tapering it down to a certain extent. Now incidentally it has coincided with some of the state elections. It was not the intention of oil marketing companies," he told PTI. 
Check petrol/diesel prices in various cities today 
Petrol price in New Delhi today: The petrol price in Delhi rose 17 paise to Rs 74.80, from Rs 74.63 earlier. Diesel price in Delhi rose 23 paise to Rs 66.14 from Rs 65.93 earlier.
Petrol price in Kolkata today: In Kolkata, petrol price stood at Rs 77.50 per litre from Rs 77.32 earlier. 
Petrol price in Mumbai today: Petrol has remained four-year high in this city since start of 2018. The price rose to Rs 82.65 from Rs 82.48 earlier.
Petrol price in Chennai today: The  petrol price here revised up to Rs 77.61 from Rs 77.43 earlier.
WATCH VIDEO: Who will win Karnataka election? Have a look at exit poll results
Globally, oil prices on Monday fell away from last week's multi-year highs as a relentless rise in US drilling activity pointed to increased output, while resistance emerged in Europe and Asia to US sanctions against major crude exporter Iran, reported Reuters. 
Still, crude prices remained near more than three-year-highs reached last week as markets expect Iran's oil exports to fall significantly once U.S. sanctions bite later this year.
Brent crude futures were at $76.79 per barrel, down 33 cents, or 0.4 per cent from their last close. US West Texas Intermediate (WTI) crude futures were at $70.51 a barrel, down 19 cents, or 0.3 per cent.
Brent and WTI last week reached their highest since November 2014 at $78 and $71.89 per barrel respectively.
Updated: Mon, May 14, 2018
09:01 am
ZeeBiz WebDesk