Petrol, diesel price dilemma: From saviour to sacrificial lamb, will ONGC bear subsidy burden?
From May 14 prices started to increase and reached new heights till date, and now both petrol and diesel prices have soared from Rs 3 per litre to Rs 4 per litre.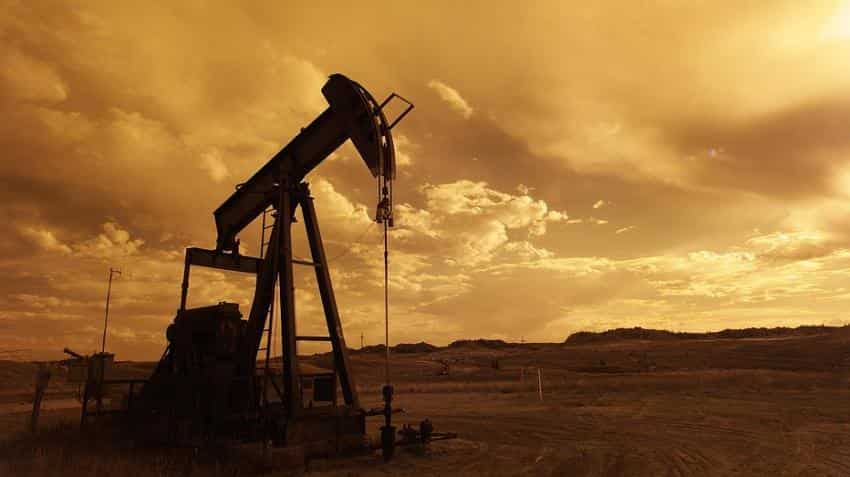 Representational Image: Photo: Pixabay
With elections coming in, the NDA government's major issue would be to bring in relief for petrol and diesel price. Currently, these two fuel products are at levels never witnessed, as they have hit end consumers pockets. After 16 days aggressive cut, OMCs have started to reduce petrol and diesel price, but at a very gradual level. The move has brought petrol price in Mumbai below Rs 86 per litre. But the record fuel price continues to stare at the government, and instead of bringing relief by cutting excise duty or forcing states to reduce their Value Added Tax (VAT), the regulatory goes for easier bet and plans to rope in the largest state-owned oil producer ONGC. The PSU has earlier been a saviour in boosting the government's disinvestment target, and once again it has been asked to become a sacrificial lamb to bear the subsidy burden.
 
Companies like Reliance Industries, Cairn India Ltd,  Oil India, Oil and Natural Gas Corporation (ONGC) among others in this sector are responsible for producing oil in its crude form.
 
This crude is then purchased from Oil Marketing Companies (OMCs), which handle oil from its crude stage till the time it is handed over to the dealers in its refined form. Three PSUs- Bharat Petroleum Corporation Limited (BPCL), Indian Oil Corporation Limited (IOCL) and Hindustan Private Corporate Limited (HPCL) control around 95% of this sector, while the two private players- Reliance Industries and Essar cater to the remaining market.
 
Indian fuel prices have soared on the back of rising international crude prices and no relief in excise duty and VAT, which has left no room for OMCs to relax the petrol and diesel price.
 
Today, 1 litre petrol is available at Rs 77.96 in New Delhi, Rs 80.60 in Kolkata, Rs 85.77 in Mumbai and Rs 80.94 in Chennai. As for 1 litre diesel is priced at Rs 68.97 in New Delhi, Rs 71.52 in Kolkata, Rs 73.43 in Mumbai and Rs 72.82 in Chennai.
 
From May 14 prices started to increase and reached new heights till date, and now both petrol and diesel prices have soared from Rs 3 per litre to Rs 4 per litre. Therefore, government rather than bearing the brunt has asked ONGC to absorb subsidy.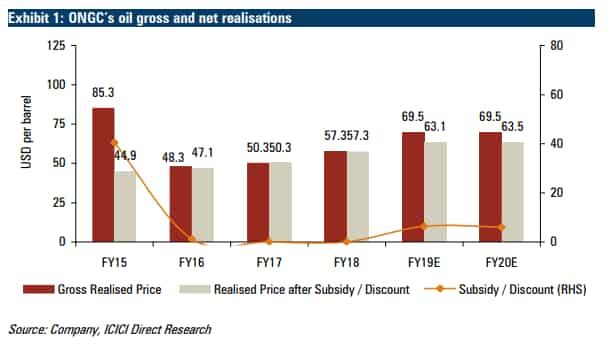 So far what is being known is that, the Oil Ministry has proposed to either give discounts on crude oil or a windfall tax on producers such as ONGC and Oil India.
 
A windfall tax means oil producers like ONGC who pay special taxes on earned revenue when crude oil prices jump over $70 per barrel, will now be used to aid IOCL, BPCL and HPCL for absorbing fuel prices. In short, it is ONGC who will bear the brunt of higher prices and OMCs will get a room to trim down fuel prices going further.
 
ONGC, however, is in no mood to save OMCs. Because, the oil producer has already given away most of its cash reserve to government by bailing out their GSPC in acquiring 80% stake worth Rs 7,738 crore and later acquire 51% stake worth Rs 36,915 crore in refiner HPCL. These two deals supported government to generate nearly Rs 44,700 crore of disinvestment revenue in 2017-18.
 
ONGC is also one of the highest dividend payers to government since past three fiscal.
 
In FY16, ONGC paid a total dividend of Rs 7,272 crore which was 170% of share - among this the firm gave 68.07% worth Rs 4,950 crore to government. Further, in FY17, the ONGC's total dividend paid increased to Rs 7,764 crore having 121% of share - from which it gave 67.72% to government worth Rs 5,250 crore.
 
Even in FY18, ONGC's dividend payment to government rose further to Rs 5,735 crore having 67.72% of total share. This fiscal, ONGC gave Rs 8,470 crore dividend having 131% of equity shares.
 
This would not be first time where ONGC will bear burden. Both ONGC and it's subsidiary Oil India up till 2015 beared a share of subsidy burden of OMCs for selling kerosene and LPG below market price.


 
"There is no scope for reduction (in prices). Only way out is to reduce the taxes or a burden on ONGC which is already in the red," The Indian Express reported citing one official.
 
Average Brent crude prices increased 10.4% QoQ from US$67/bbl in Q4FY18 to US$74/bbl in Q1FY19-TD.
 
Mayur Matani and Akshay Gavankar, Research Analysts at ICICI Direct said, "Although higher oil prices augur well for ONGC's gross realisations, the government's lower subsidy provisions can lead to ONGC having to share the same."
 
Crude oil production during the quarter declined 3% YoY and 2.2% QoQ at 6.2 MMT (5.4 MMT for ONGC and 0.8 MMT for PSC-JVs).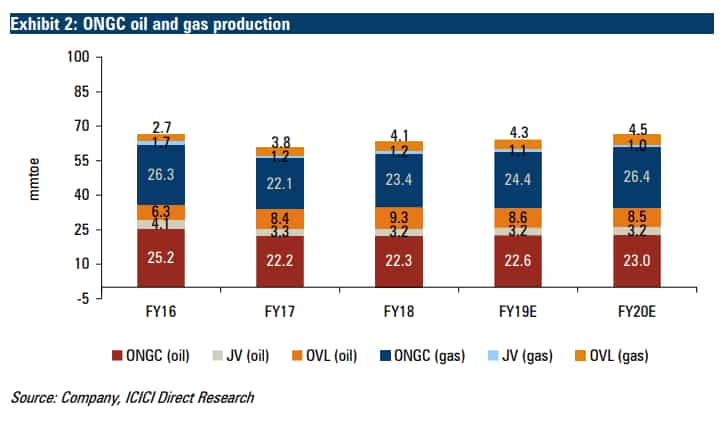 The duo at ICICI said, "The movement in oil prices and the government's decision on subsidy sharing or windfall taxes will decide ONGC's performance, going ahead. We assume crude oil prices of US$70/bbl for FY19E and FY20E, given the current upward trend in prices."
 
They also added, "We assume the company will be unable to take benefits of higher prices due to subsidy burden/windfall taxes and build in net realisations of US$63.5/barrel. Until we get further clarity on the same, we have a HOLD rating on the stock at the current levels with a target price of | 190/share on an EPS of Rs 21.9 for FY20E."
 
Jal Irani, Yusufi Kapadia and Vivek Rajamani analysts at Edelweiss Financial Service said, "Subsidy burden at higher oil price remains a risk (we have assumed subsidy at oil $60/bbl). We estimate strong 24% EPS CAGR over FY18-20. Besides, valuations are undemanding at 7x FY20E PER. We maintain 'BUY/SO' with DCF-based TP of Rs 235."
 
At around 1304 hours, ONGC share price was trading at Rs 172.45 per piece down by 0.29%. However, so far in trading, the share price have touched Rs 171.55 low and Rs 175 high.
 
Updated: Mon, Jun 04, 2018
01:53 pm
Mumbai, ZeeBiz WebDesk