Pesky calls rules: TRAI chief defends its stand, says has mandate to save customers
Amid a disquiet in the industry over new unsolicited commercial communication norms, TRAI has asserted that it operated within its mandate to tighten rules for curbing pesky calls and messages, a menace which goes beyond harassment into the realm of defrauding customers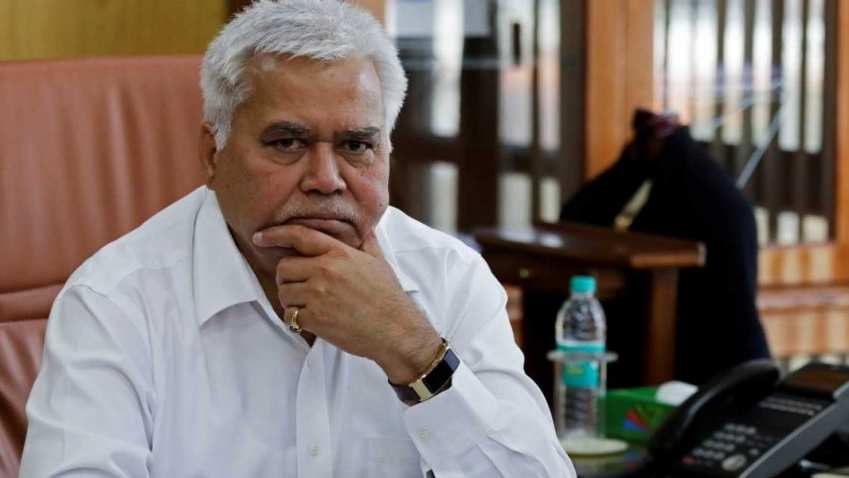 TRAI Chairman R S Sharma told PTI that if any of the stakeholders felt that the said rules were illegal or beyond the regulator's mandate, they were free to seek legal remedies. Image source: Reuters
Amid a disquiet in the industry over new unsolicited commercial communication norms, TRAI has asserted that it operated within its mandate to tighten rules for curbing pesky calls and messages, a menace which goes beyond harassment into the realm of defrauding customers. Coming out in strong defence of the freshly-minted regulations, outgoing TRAI Chairman R S Sharma told PTI that if any of the stakeholders felt that the said rules were illegal or beyond the regulator's mandate, they were free to seek legal remedies.
"We don't think we have exceeded any mandate. If some party feels it is not legal they can approach appropriate legal forum. We are concerned about the menace of pesky calls with regard to consumers. It is not merely about harassment, it goes beyond that...People are being duped financially with financial tips, and both SEBI and RBI had written to us," Sharma said.
Stating that the problem of unsolicited calls and messages from telemarketers, required "everyone's cooperation", Sharma said that the argument that other markets have not leveraged blockchain-based solutions to address the issue could not be used to say that India should not go for it. "... It is a win-win situation for every stakeholder in the value chain except those illegal (indulging in illegal activities) or unsolicited commercial communications (UCC) players who are doing it beyond the law. It will help everyone except those who indulge in cheating and harassment," Sharma said in a recent interview.
Watch this Zee Business video here:
Sharma also cleared the air around what the regulations would mean for TRAI's stand-off with tech titan Apple. In response to a question, Sharma emphasised that the regulations mention that customers must be enabled to report complaints for pesky calls, through various means, not just limited to TRAI's do-not disturb app. "Application by TRAI, applications by a third party or the operating systems can themselves enable it through an app. We are not prescribing a methodology... Be it TRAI or third party app. In any way, you can make provisions for your customers to complain about UCC and provide information ? when you get an (unsolicited telemarketing) call, you should able to share number and time and where the call came from," he explained without naming Apple.
On the industry's reservations over the use of blockchain technology for UCC, Sharma said that the regulator had held consultation with technical experts on blockchain and Distributed Ledger Technology (DLT). "We have had consultation with tech experts who are into blockchain technology. It should be leveraged in delivering solutions, and I think it is a regulatory technology which should be used more often in many other situations, also. As far as argument that no one else is doing it...It is not a case enough to say India should not do it," he said.
The industry has raised red flag over TRAI's (Telecom Regulatory Authority of India) new rules on curbing pesky calls and messages, and termed them "complex", "time-consuming" and without cost-benefit analysis.  The Cellular Operators' Association of India (COAI) said that tailoring of systems, and use of blockchain technology will involve Rs 200-400 crore investment and 18 months for the roll out, at a time when the sector is financially-stressed. 
The timeline indicated by the industry body exceed the stipulated December deadline for operationalising the new system architecture.  COAI also rued that other markets had not prescribed such stringent requirements and obligations for operators. TRAI's new UCC rules allow individuals to revoke permission that they have granted to any commercial entity for a service. 
Subscribers can set preference about days and time bands on which they would like to receive commercial communications as well as indicate preferred modes of communication - call or SMS.  The rules lay down obligations for operators including evolving Code of Practices, maintaining records, and registering customer choice, and mandate the adoption of blockchain or the Distributed Ledger Technology. Blockchain provides a decentralised database or digital ledger of transactions that everyone on the network can see. 
Updated: Sun, Aug 05, 2018
12:20 pm
PTI