Online hiring in Delhi, Mumbai slows down but these cities are searching for professionals
Job opportunities in metro cities have slowly started diminishing as Monster Employment Index revealed. Though overall sentiment of the Indian job market looks 'optimistic.'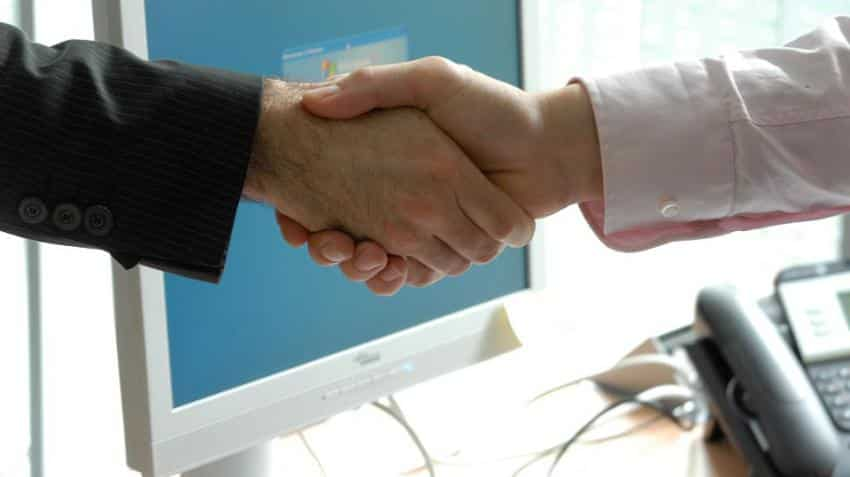 Hiring sentiment was much stronger in Tier II cities of India. Image Source: Pixabay
Updated: Mon, Oct 09, 2017
03:46 pm
Mumbai, ZeeBiz WebDesk
Key Highlights

Mumbai saw growth rate ease from 11% in August to a single-digit growth of 4% in September. 
Delhi was down 5% to exhibit a declining trend for the fourth successive month. 
However overall sentiment of the Indian job market looks 'optimistic.'
Increase in hiring demand via online portals continued in September with majority of the industry sectors that searched for more employees. The sentiment of the job market was labelled as 'optimistic' by Monster Employment Index that published its findings on Monday.
However, metro cities have gone through a slowdown in the online hiring sphere. Kolkata emerged as the top metro city with 33% growth in September. However hiring sentiment was much stronger in Tier II cities of India.
"City-wise data shows that among metros, all five Tier-1 cities monitored by the index witnessed slowdown in the online hiring on a year-on-year basis," the report said.
Tier II cities have now emerged as job opportunity hubs.
"The Monster Employment Index for September 2017 has captured an uptrend with a 15% y-o-y growth. It is interesting to note that Tier II markets have outperformed metros when it comes to online hiring with Baroda (up by 23%), Coimbatore (up 20%) and Ahmedabad (14%)," said Sanjay Modi, Managing Director, Monster.com, APAC & Middle-East.
 
"On the other hand, metros such as Delhi (down 5%), Chennai (down 2%) Bangalore (down 1%) are yet to enter the top recruiter's race," Modi added.  
Mumbai too eased up on hiring professionals as its growth slowed to 4% in September from 11% in August. 
Delhi-NCR which was down 5% continued to exhibit a declining trend for the fourth successive month, the report added.
Souce: Monster Employment Index
The report said that of the 27 industry sectors monitored by the Index 22 sectors saw increased demand on-the-year. "Much ahead of the festive season, the overall sentiment of the Indian job market looks optimistic, after facing a slump in the past few months across industry sectors," Modi said.
The sector that registered the highest growth in online hiring was home appliances. It registered a growth of 58% in September. "This could be attributed to the upcoming festive season," the report said.
MEI monitored 13 occupations that registered growth in online demand for these roles.
The sector with the 'steepest annual growth' was for engineering and production professionals.
Next to follow were demand for sales and business development professionals, health care and finance and accounting professionals.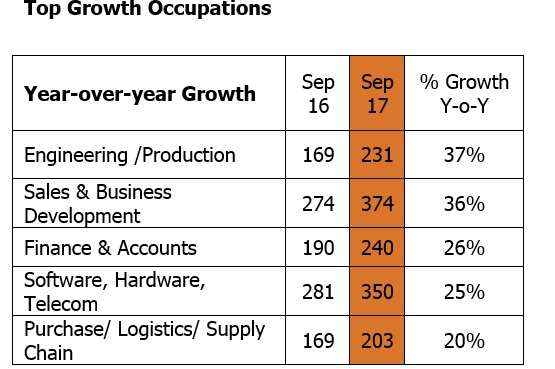 Souce: Monster Employment Index