One year of GST: A tumultuous ride - Sectoral impact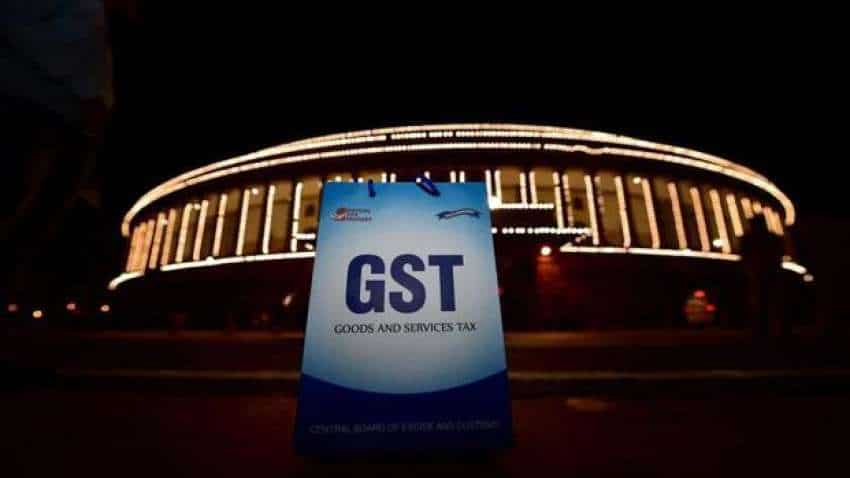 With monsoon session around the corner, Agarwal expects some more relaxations in the GST rules that will make it more user-friendly. Image source: PTI
One year of GST: India's one-year tryst with Goods and Services Tax (GST) has received mixed response from experts and stakeholders. If there were some operational challenges, businesses accrued some benefits too. The initial transition phase was full of anxieties, but the government extended full support to ensure smooth transition. 
"With the extension of several timelines during initial months, relaxation of compliance keeping it limited to only GSTR3B and GSTR1 filings, reduction in prices on account of anti-profiteering rules benefiting the end users, it seems that the people of India have accepted GST on a positive note," said Sanjay Agarwal, Partner, TASS Advisors.
With monsoon session around the corner, Agarwal expects some more relaxations in the GST rules that will make it more user-friendly, improving business appetite in India," he added. 
Nikhil Kamath, Co-founder, Zerodha also although acknowledged the GST has brought in with it a lot of short term hardships, but the long term benefits for the economy are definitely in store. "Going forward, a simpler tax regime will bring an added layer of transparency and will make it harder for tax invaders," he said. 
On completing one year of GST, let's take a look at sectors which benefited most out of GST, and the ones where improvement is still needed:
Negative impact
Real estate
According to Kamath of Zerodha, GST tax would swell negative remarks around real-estate sector and will increase the cost of the new homes by 8 per cent, which in turn may cease the demand by 12 per cent.
Building products: tiles, cables, wires, plywood, laminates etc 
According to Edelweiss Securities, there was a significant increase in unorganised trade in these segments due to free movement of goods and lack of surveillance measures. However initial e-way bill implementation impact on unorganised trade is encouraging.
Cement space:
Cement sector is still witnessing subdued demand despite the overall need due to various large scale projects. "The online system is appreciable but the online availability to each and every business is something that demands the infrastructure to be PAN India as adaptability will take time," said Mustafa Nadeem, CEO, Epic Research.
Neutral impact:
Electrical equipment and appliances: Fans, lighting, pumps
So far there have been no major changes in fans and lighting segment, except for marginal increase in organised player market share in fans segment - however not material, said Edelweiss.
Apparels industry:
No major change was witnessed in apparels industry wherein 70 per cent market is dominated by unorganised players.  
Positive impact:
Plastic products (Pipes, furniture): 
GST has led to higher growth for organised players as the source of raw material is tracked leading to decline in tax evasion.
Jewellery: Significant shift was witnessed towards organised players led by GST, demonetisation and other regulatory measures adopted by the government.
WATCH THIS ZEE BUSINESS VIDEO HERE:
Batteries- after market: 
Signs of shift of trade from unorganised to organised market was visible post GST in aftermarket segment.
FMCG
A lot of FMCG companies have managed to pass over the benefits to end consumers by way of price cut or additional grammage, said Deepak Jasani, Head of Retail Research, HDFC Securities.
Updated: Sun, Jul 01, 2018
12:09 pm
ZeeBiz WebDesk