Now, travel from Shimla to Chandigarh in just 20 min
The Heli-taxi service was flagged off by Himachal Pradesh Chief Minister Jai Ram Thakur on Monday from the Jubbar- hatti  airport, 22 km from Shimla. The  heli -taxi service will be available on Mondays and Fridays for now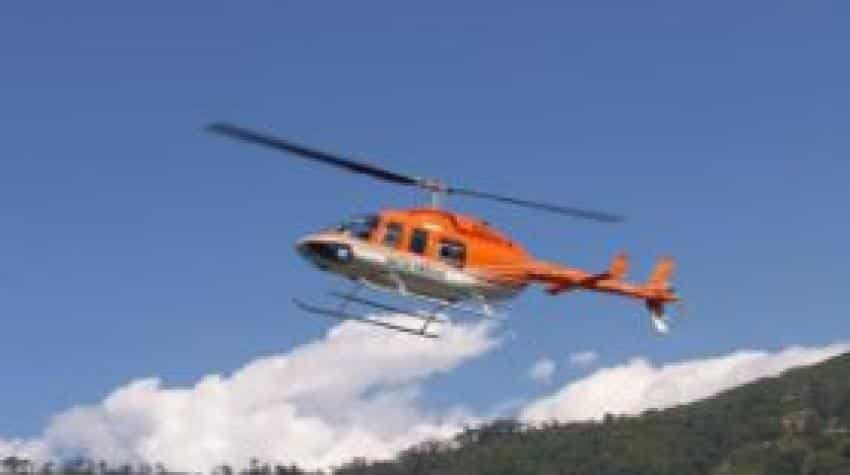 The fare for Shimla-Chandigarh heli-taxi has been fixed at Rs 2,999. The flight will take off at 8 am and the return flight will fly at 9 am. Image source: Pawan Hans website
Updated: Tue, Jun 05, 2018
10:53 am
ZeeBiz WebDesk
There is good news for the people who often travel to and fro between Chandigarh and Shimla. Now, heli-taxi  from Shimla to Chandigarh will take just 20 minutes to reach you to your goal! The Heli-taxi service was flagged off by Himachal Pradesh Chief Minister Jai Ram Thakur on Monday from the Jubbar-hatti airport, 22 km from Shimla. The heli-taxi service will be available on Mondays and Fridays for now. 
The fare for Shimla-Chandigarh heli-taxi has been fixed at Rs 2,999. The flight will take off at 8 am and the return flight will fly at 9 am. The public sector company Pawan Hans air travel service will reduce the travel time between the two destinations to just 20 minutes. The tickets for travel between Shimla and Chandigarh can be purchased from Pawan Hans website pawanhans.co.in. The national  air carrier  has also set up a special counter at the airport for selling tickets.
 
The heli-taxi services would be extended to Manali and Rohtang Pass. Heli-taxi joy rides for Shikari Devi, Dharamshala, Chamba etc. are also reportedly being explored. Pawan Hans also provide helicopter services to Amarnath pilgrims and to others shrines on the high hills.  Under the regional connectivity scheme UDAN, many private airlines too have already started services at very low prices and they are expected to roll out services on many other routes. Uner the scheme, Jet Airways will start service thrice a week on the Allahabad-Patna and Lucknow-Allahabad  route from June 14, and on Delhi-Nashik route from June 15. The fares start as low as Rs 967 on certain routes.