No relief! Diesel price surges by Rs 2 in 8 days; you now pay over Rs 72 in Mumbai
Many expected the Karnataka poll to bring in some good news over diesel prices, but that possibility did not come to pass.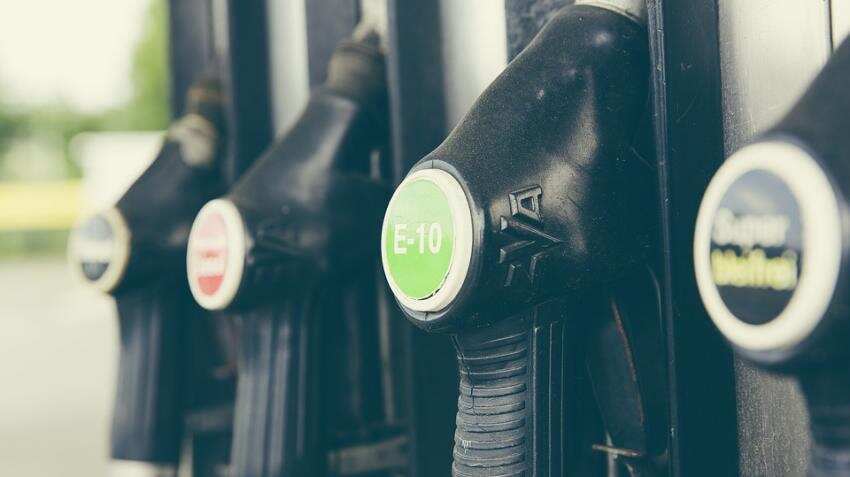 Representational Image: Photo: Pixabay
Unlike petrol prices, the state-owned Oil Companies have hiked the price of diesel at much lower rates in various state capitals. Diesel prices in India are at levels that have rarely been seen before. Since the start of 2018, there is no stopping the rate hikes of this crucial product. On Monday, Oil Minister highlighted that the fuel price rose on the back decline in production in oil of Organisation of Petroleum Exporting Countries (OPEC) and hike in crude oil price in the international market.  It needs to be noted that for the Indian government, fuel is a major generator of revenue and that is why the authorities have been reluctant to provide relief. 
Today, diesel price in New Delhi was at Rs 67.82 per litre, higher by 25 paise compared to previous day's price of Rs 67.57 per litre. Looking at the trend you may soon pay Rs 68 per litre in the national capital. 
Similarly, diesel price in Kolkata was ruling at Rs 70.37 per litre today, which was up 25 paise against previous day's price of Rs 70.12 per litre. This city would be third to clock Rs 70 per litre rate after Mumbai and Chennai respectively. 
Furthermore, Mumbai and Chennai  saw the biggest hikes in diesel prices today. 
India's financial hub Mumbai saw hike of 27 paise in diesel price and is now selling at new price of Rs 72.21 per litre as against Rs 71.94 per litre of previous day. Now you pay over Rs 72 per litre in this city which is most expensive compared to others. 
Chennai also saw 27 paise hike in its price to Rs 71.59 per litre on Monday, compared to previous price of Rs 71.32 per litre. Considering the trend, you may soon witness Rs 72 per litre mark in this city after Mumbai as well. 
Therefore, the above mentioned state capital's diesel prices are at record high. 
Pradhan talking to reporters said, "Its not in our hand. There is less production of oil in OPEC countries. The government will soon come out with a solution." 
Meanwhile on Monday, international crude oil prices rose as markets reacted to news that China and the United States have put a looming trade war between the world`s two biggest economies "on hold".
Following which, Brent crude futures were at $79.13 per barrel at 0121 GMT, up 62 cents, or 0.8 percent, from their last close. Brent broke through $80 for the first time since November 2014 last week. U.S. West Texas Intermediate (WTI) crude futures were at $71.83 a barrel, up 55 cents, or 0.8 percent, from their last settlement.
It needs to be noted that, the OMCs have started hiking petrol prices from Monday onward, for the first time since April 24 after the conclusion of the Karnataka election voting. 
Therefore, from May 14 till today, diesel prices have risen by Rs 1.89 per litre each in New Delhi and Rs 1.74 per litre in Kolkata. Whereas, Mumbai and Chennai saw the most hikes - by as much as Rs 2.01 per litre and Rs 2.03 per litre respectively. 
Controlling the rise of diesel prices has become crucial for the NDA government, which is heading into the 2019 general elections. 
Updated: Mon, May 21, 2018
12:26 pm
Mumbai, ZeeBiz WebDesk