No need to panic over petrol, diesel prices; Rupee may reach Rs 62 mark, offset losses on fuel
Within two weeks time, the state-owned OMCs have raised both petrol and diesel price by over Rs 3 per litre each in various state capitals of India.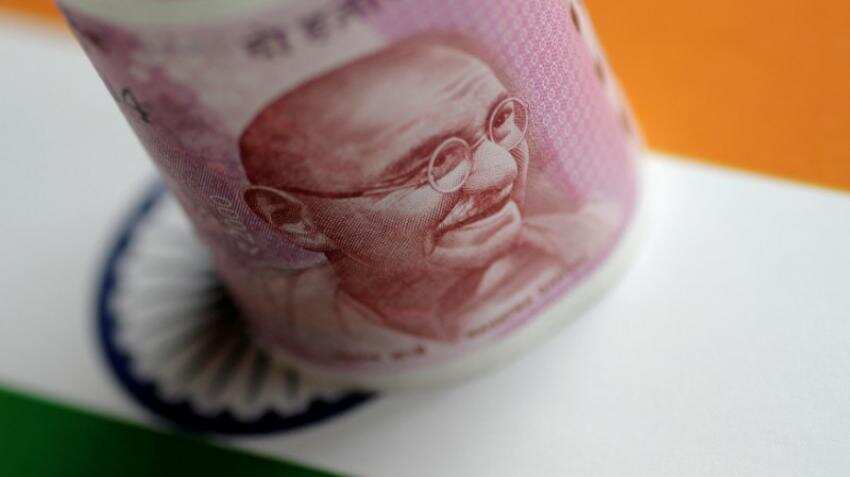 Representational Image: Photo: Reuters
While the Narendra Modi government celebrates four years of his premiership, the country today also faces a crisis in the form of soaring petrol and diesel prices to levels never witnessed before. Within the last two weeks time, state-owned OMCs have raised both petrol and diesel prices to over Rs 3 per litre each in various state capitals of India. This has led to calls from all quarters for a major intervention from PM Modi to bring relief. This could be either in the form of excise duty cuts by Centre or states slashing the VAT that they impose or perhaps even urge OMCs to freeze current rates on a temporary basis and shoulder the extra burden themselves.
 
India gave up fuel subsidies by linking petrol and diesel price with the daily movement in international crude oil markets, hoping that this would bring in good days for citizens. But nobody knew that global crude oil prices would turn out to be so bitter for India. The price has risen to nearly $80% per barrel thereby making this commodity linked products that including petrol and diesel prices to soar in an unending manner. 
On Saturday, petrol price in New Delhi was at Rs 77.97 per litre, in Mumbai at Rs 85.78 per litre, in Kolkata at Rs 80.61 per litre and in Chennai at Rs 80.95 per litre. 
Whereas, diesel price stood at Rs 68.90 per litre in New Delhi, Rs 71.45 per litre in Kolkata, Rs 73.36 per litre in Mumbai and Rs 72.74 per litre in Chennai. 
OMCs continued to raise diesel prices despite international crude oil prices having reversed trend. International crude oil prices fell more than $2 per barrel on Friday as Saudi Arabia and Russia discussed easing production cuts that have helped push crude prices to their highest since 2014.
However, Brent crude futures slipped $2.35, or 3%, to end at $76.44 a barrel. The global benchmark lost about 2.7% this week, its largest weekly drop since early April. The contract hit its highest since late 2014 at $80.50 last week. 
At the same time, U.S. West Texas Intermediate (WTI) crude plunged by $2.83, or 4%, to settle at $67.88 a barrel. This week, WTI tumbled about 4.9%, its biggest loss since early February, a sharp course reversal after six weeks of gains.
Interestingly, while government is yet to take a call on petrol and diesel prices, Indian rupee can actually turn out to be a saviour in disguise. 
India depends on crude oil imports in heavy amounts by somewhat 86%. Now crude oil has reached over four-year high by clocking nearly $80 per barrel mark. So, the situation now is that both the rupee and crude oil prices are at their peaks, which means from companies, investors to consumers will adversely be affected in manifold ways. 
The rupee has continued to depreciate against the US dollar in May, and it has now weakened by over 6% so far this year.This places the rupee among the worst performing major Asian currencies in 2018. 

But Shilan Shah analysts at Capital Economics said, "The slide in the rupee since the start of the year has raised concerns in some quarters over a repeat of the "Taper Tantrum", which began five years ago today. But this seems unlikely. The external position is much improved since 2013 and, in fact, there are still reasons to think that the rupee will rebound over the coming months."
Where crude prices tumbled on Friday, Indian rupee strengthened against US dollar benchmark indices. The domestic currency finished at 67.725 above 0.540 points or 0.79% against American currency at interbank forex market. 
Shah added, "We think that the rupee will rebound against the US dollar over the coming months. Admittedly, the recent moves present a clear challenge to our view that the rupee will end the year at 62/$ (from 68/$ currently)." 
According to Shah, the sharp rise in core inflation and hawkish commentary from the RBI has reinforced our view that the central bank will hike interest rates much sooner than generally anticipated. We now expect the RBI to raise rates as soon as its next policy meeting on 6th June, whereas the consensus is only expecting rate hikes by mid-2019. An early start to domestic policy tightening should provide some support to the rupee. 

Additionally, Shah said, "Our Commodities team is forecasting a drop in global oil prices (to $65pb by end-2018). If this proves correct, it would also support the rupee, given that India is a major net oil importer."
Let's suppose, brent crude is priced at $79.10 and Indian rupee is available at Rs 68.205 against $1. This means now when Indian OMCs will purchase crude oil from other countries they will have to pay nearly Rs 5,400 for one barrel of crude. From the above it can be said there is a difference of nearly Rs 1000. 
Once rupee strengthens against US dollar further, then situation will change, as one barrel brent crude was priced at $66.57-mark on January 02, 2018, and that time Indian Rupee was at Rs 63.680 against $1, which means when OMCs purchased crude oil from foreign countries, they had to pay  Rs 4,240 for one barrel. 
Following above, one can expect due to Indian rupee easing against dollar index, can bring in good news for petrol and diesel prices in near term. 
Updated: Sun, May 27, 2018
11:38 am
Mumbai, ZeeBiz WebDesk