No more orange-coloured passport for people with ECR status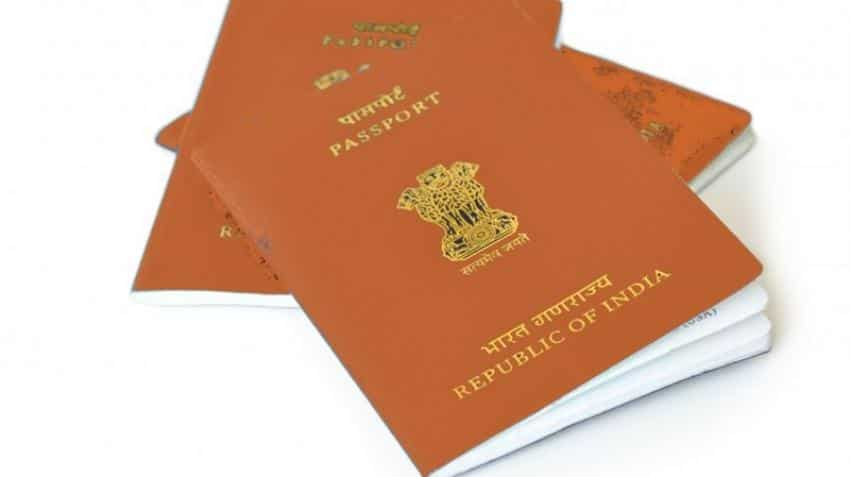 The last page of the passport carries personal details including names of parents, spouse and address of the holders. Image source: PTI
Reversing its earlier decisions, the Ministry of External Affairs (MEA) tonight announced that it would not issue a separate orange-coloured passport to people requiring emigration check and would continue printing personal details on the last page of the booklet.
The decision was taken at a meeting, chaired by External Affairs Minister Sushma Swaraj and attended by one of her two deputies V K Singh among others, yesterday, the ministry said.
Based on the recommendations of a three-member committee comprising officials of the MEA and the women and child development ministry, it was decided not to print the last page of the passport booklet, the MEA said in a release.
The ministry had earlier decided to issue a passport with orange-coloured jacket to passport holders with ECR status, with a view to help and assist them on priority basis, it said.
However, "the MEA has received several individual and collective representations requesting to reconsider these two decisions... The decision of the MEA on both these issues was reviewed in the light of these representations," it said.
After comprehensive discussions with the various stakeholders, "the MEA has decided to continue with the current practice of printing of the last page of the passport and not to issue a separate passport with orange colour jacket to ECR passport holders", the release said.
The last page of the passport carries personal details including names of parents, spouse and address of the holders.
Emigration check is required for passport holders, not having education beyond the tenth standard, and having less than taxable income, who seek migration for employment, the petitioner said.
The MEA decision was criticised by political parties, including the Congress which said the separate orange-coloured passports to ECR category shows the BJP's "discriminatory mindset".
Yesterday, the Kerala High Court issued a notice to the central government on a PIL challenging the decision to introduce orange-coloured passports, arguing that such a move would lead to segregation of people with low education and low economic status. 
Updated: Wed, Jan 31, 2018
11:45 am
PTI