Nirav Modi fraud case may trigger corrective action on PNB: report
The state-run lender had detected fraudulent transactions worth Rs 11,400 crore at one of its branches in Mumbai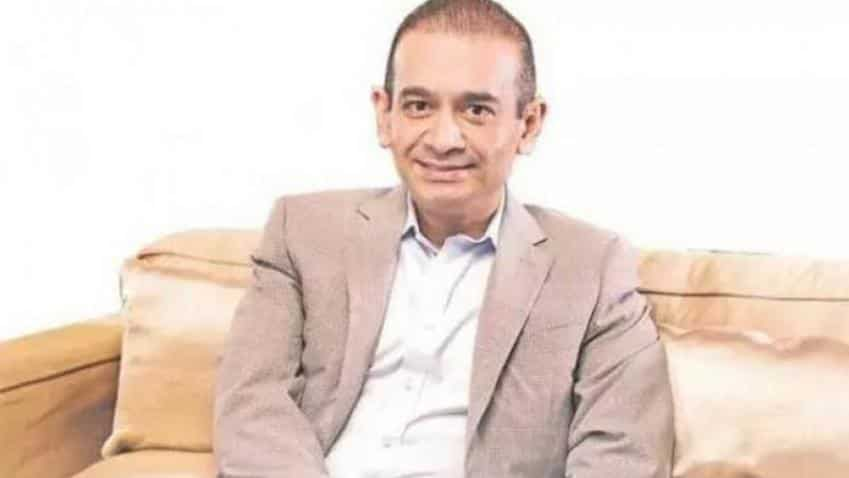 The transactions were carried out by diamond jeweller Nirav Modi by acquiring fraudulent letters of undertaking. Image source: PTI
The Rs 11,400-crore fraud detected at Punjab National Bank could trigger prompt corrective action (PCA) by Reserve Bank, leading to stoppage in lending by it for sometime, says a report.
The state-run lender had detected fraudulent transactions worth $1.77 billion (Rs 11,400 crore) at one of its branches in Mumbai.
The transactions were carried out by diamond jeweller Nirav Modi by acquiring fraudulent letters of undertaking (LoU) from the lender's Brady House branch in Mumbai to secure overseas credit from other Indian lenders.
The lender had said it would honour all 'bonafide' contracts suggesting that some of the claims may be disallowed while the other public banks are suggesting that this may not be the case.
Also Read: PNB scam: Bank denies reports that it transferred 18,000 staff
"The impact on PNB, if this fully materialises is meaningful. Adjusting for the nine-month FY18 profits and the recent capital infusion, we expect tier-1 ratio at 7 per cent implying an impact of 230 basis points from this incident," the report said.
For the nine months ended December 31, the lender reported a net profit of Rs 1,134 crore as against Rs 1,063 crore in the year ago period.
As of December 2017, the lender's tier 1 ratio stood at 9.15 per cent.
"While a PCA cannot be ruled out on the bank given these lapses, it would nevertheless force the bank to pull back lending for some time till it shores up its capital base," Kotak Institutional Equities said in a report today.
The bank can sell stake in some of its subsidiaries and joint ventures to raise money but since they are contractual agreements, it may take some time.
"A combination of stake sale in a few valuable entities like PNB Housing Finance (33 per cent worth Rs 6,600 crore), insurance (10 per cent stake in Metlife) and mutual funds (UTI MF-17 per cent) to raise funds, but since these are contractual arrangements, it can delay unlocking this value," according to report.
The government has announced that it will infuse Rs 5,473 crore in PNB before March 31.
The report further said banks have been reducing their off-balance sheet risks in recent years. Part of this slowdown has been led by reduced corporate loan demand as project financing has come to a pause resulting in the unwinding of these instruments.
"We do see banks, especially public banks, significantly tightening their process post this incident which could put some pressure on corporates as any relaxation is unlikely to be encouraged," the report said.
Updated: Thu, Feb 22, 2018
07:59 pm
PTI