New Rs 20 note coming now? Demonetisation sowed seeds of new Rs 10, Rs 50, Rs 100 notes
The similarities between Rs 500 and Rs 2000 notes are clear indication to why RBI had to give makeover to small denomination notes like Rs 10, Rs 50 and now Rs 100.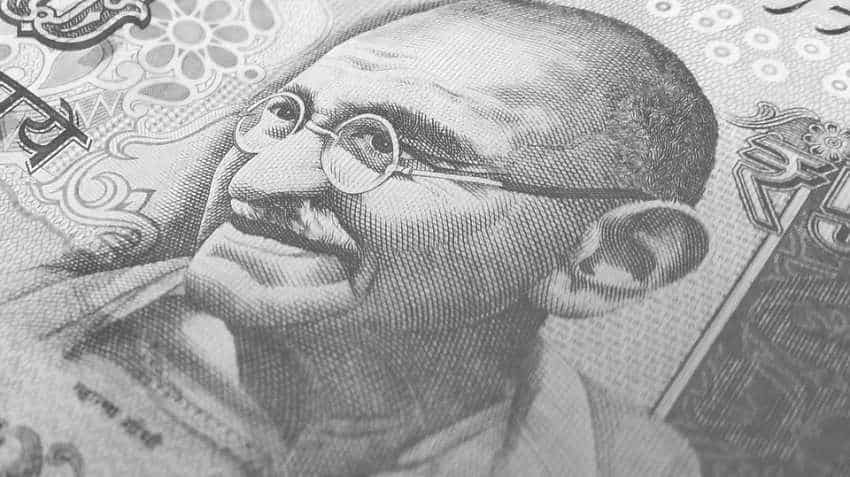 Representational Image: Photo: Pixabay
India's currency chest is currently undergoing a thorough makeover by the Reserve Bank of India (RBI). Interestingly, if you look closely, the demonetisation drive which was launched nearly two years ago, not just introduced new Rs 500 and Rs 2000 currency notes, but even hinted towards the makeover of all the banknotes in the country. Demonetisation aka notebandi was announced by Prime Minister Narendra Modi in the evening of November 08, 2016 with an aim to tackle black money and eliminate terror financing. 
Demonetisation made India cash dry for many months actually, after it eliminated the high denomination notes of Rs 500 and Rs 1000 which account for 86% India's currency chest, which was about Rs 15.44 lakh crore. one would agree that demonetisation was a shock to the financial system for awhile as the country faced severe cash shortages for quite a few months. There were lengthy queues and rush at the gates of banks for exchanging their scrapped notes too. 
Though facing much criticism that demonetisation was unplanned, Modi has been firm on his decision and believes that it was meant for India's longer-term prosperity.
While old Rs 500 and Rs 1000 said goodbyes to India, the country also witnessed the entry of new Rs 500 and Rs 2000 currency notes. 
The entry of these two new high denomination notes was a clear indication the transformation of entire currency chest. Several factors hinted at this. 
First RBI introduced new Rs 200 to fill the gap between Rs 100 and Rs 500 in the month of August 2017. 
Rs 200 was introduced by RBI to achieve the optimal system of currency that would minimize the number of denominations while increasing the probability of proffering exact change, especially at the lower end of denominations, there is a logical need to introduce the missing denomination of Rs 200, which will make the present currency system more efficient.

When Rs 200 was launched, RBI made its interesting move by giving a makeover to Rs 50 and Rs 10 notes. 
The similarities between Rs 500 and Rs 2000 notes are clear indication to why RBI had to give makeover to small denomination notes like Rs 10, Rs 50 and now Rs 100.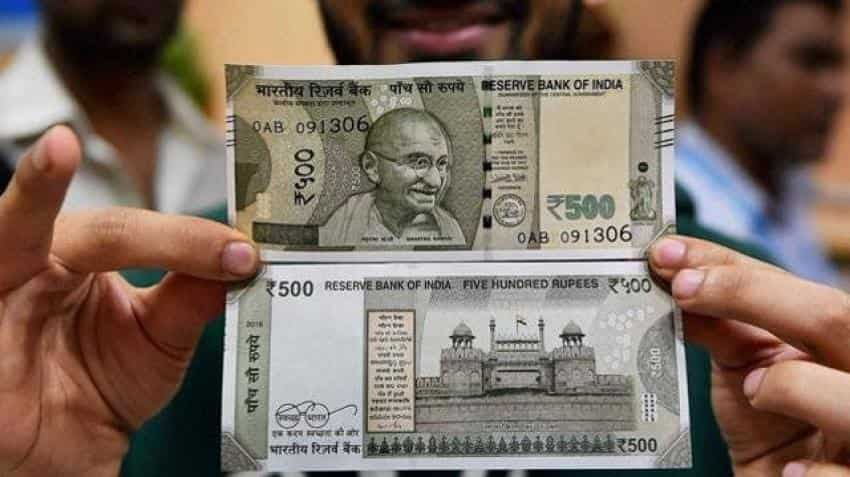 Apart from color, motif and numeral almost everything is same between Rs 10, Rs 50, Rs 100, Rs 200, Rs 500 and Rs 2000. Some of them are: 
Front
See through register with denominational numeral 
Portrait of Mahatma Gandhi at the centre
Micro letters 'RBI', 'भारत', 'INDIA' and 'Numeral',
Windowed demetalised security thread with inscriptions 'भारत' and RBI, 
Guarantee Clause, Governor's signature with Promise Clause and RBI emblem towards right of Mahatma Gandhi portrait,
Ashoka Pillar emblem on the right,
Mahatma Gandhi portrait and electrotype watermarks
Number panel with numerals growing from small to big on the top left side and bottom right side.
Reverse
Year of printing of the note on the left
Swachh Bharat logo with slogan
Denominational numeral 
Language panel
Now looking at the above, the next question one should ask is will Rs 20 banknote will also go under makeover. After all since demonetisation, RBI has been enhancing the currency chest according to the new Rs 500 and Rs 2000.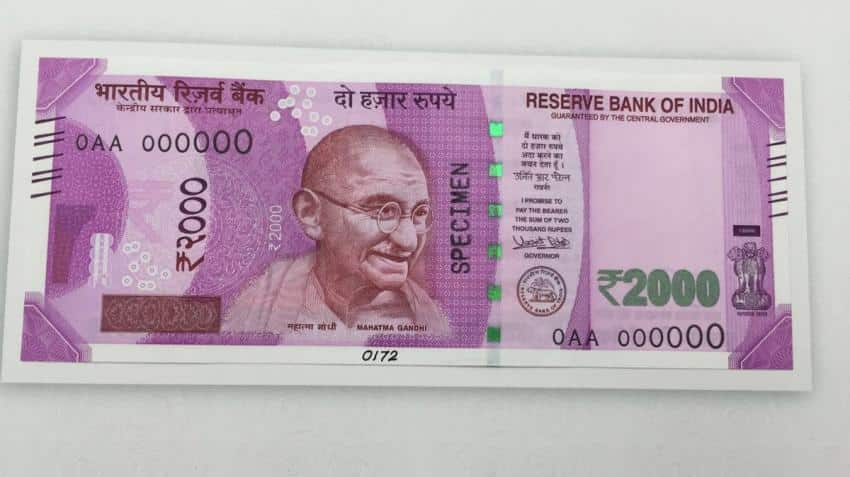 There have already been reports that have indicated soon RBI may issue new Rs 20 notes as well. But when that will be keenly watched, however, looking at the trend it does look like Rs 20 will soon have its makeover because it is the only note that is left to see new change. 
However, it needs to be noted that, can RBI bear the makeover of currency chest. Demonetisation has dented RBI to an extreme level. In FY17, RBI's dividend to the government is nearly half of the amount paid last year Rs 30,659 crore compared to Rs 65,876 crore in the same period of the previous year - reaching at five year low. This was partly due to the high cost of printing new notes. During this fiscal printing of new notes is around Rs 9.5 lakh crore.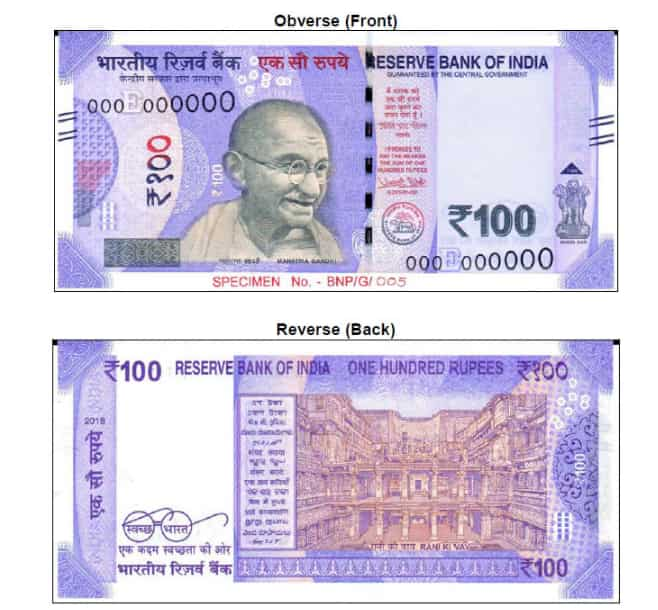 Printing of new notes is alone managed by RBI. The central bank prints every banknote except the one rupee note, as they are printed under the supervision of the Ministry of Finance. While RBI is responsible for printing banknotes, the ministry takes care of one rupee notes and minting of coins of all denomination. 
RBI's decision on printing how many notes and which currency depends upon  Minimum Reserve System which is in effect since 1957. The system asks RBI to maintain up to Rs 200 crore worth property - which includes gold reserves of Rs 115 crore and foreign currency of Rs 85 crore. Once secured amount for these two indicator, RBI is free to print as per requirement of economy. 
Minister of State for Finance P. Radhakrishnan in a written reply to Lok Sabha in December last year, highlighted that, RBI paid Rs 522.80 crore for printing Rs 200 notes, Rs 1,293.6 crore for Rs 2000 notes and Rs 4,968.84 crore. This was clear indication that, due to demonetisation RBI costs for printing new notes has risen.
It needs to be noted that, RBI's main expenditure for printing notes derives on the purchase of paper, ink, safety thread and machines used in the printing. 
Interestingly, it is noteworthy that if RBI is introducing new banknotes and the agenda is to curb black money, then what will happen to the left old banknotes like Rs 10, Rs 50 and Rs 100. Will they expire soon?
Updated: Sun, Jul 22, 2018
05:09 pm
Mumbai, ZeeBiz WebDesk