Mumbai airport update: Your flight delayed? Know what are your rights as a passenger
Air passengers have struggled as well due to massive flight delays happening from last weekend at Mumbai airport (Chhatrapati Shivaji Maharaj Terminus).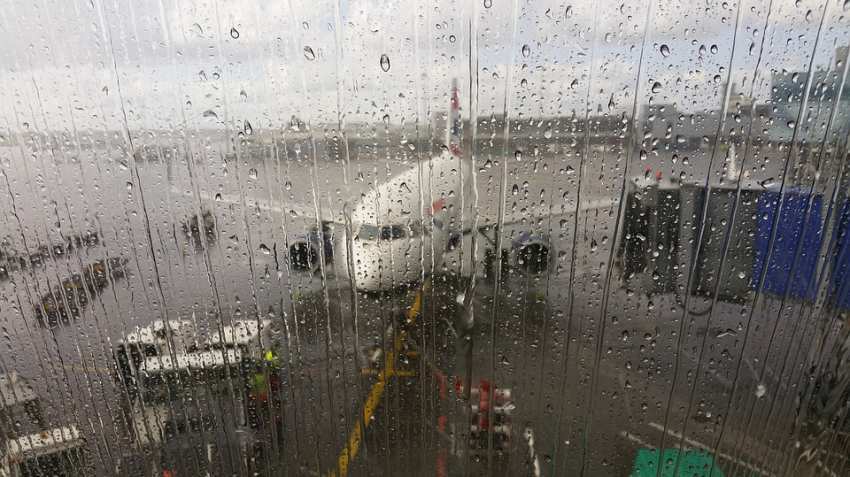 The amount of flights in less than 24 hours which have been delayed is in hundreds. Photo: Pixabay
Updated: Mon, Jul 01, 2019
05:50 pm
Mumbai, ZeeBiz WebDesk
As expected, 'Maximum City' Mumbai has been slowed down due to heavy rains which have come late this monsoon, but have hit the region with a great force. Rail, road and air transport has been impacted greatly. Office workers have been late due to traffic, or water logging at airport and railway stations. Maximum delay time has now been to massive 3-4 hours for travelling. That said, air passengers have struggled as well due to massive flight delays happening from last weekend at Chhatrapati Shivaji Maharaj Terminus. The amount of flights in less than 24 hours which have been delayed is in hundreds. The situation is not seen to ease anytime soon, as weather forecasters have predicted more heavy rains to continue in Mumbai. 
Tracking down the data given on Mumbai airport, from midnight 12 am till 3 pm on Monday, some 152 flights have been delayed during depatures. Maximum delays of flights were seen between 6AM to 12PM afternoon. On the other hand, some 113 flights were delayed during arrivals. The number is seen to rise further, as heavy clouds have continued to mount over the Indian financial hub. 
Airlines like Air India, GoAir, Indigo, SpiceJet and Vistara took major hits. Some were also international flights. 
On Monday, the SkyMet weather forecast stated that, mumbai rains which had taken a slight break during the day yesterday did see an increase during the night with the city witnessing heavy rainfall activity through the night. These heavy showers continued during the morning hours as well making it difficult for office commuters with water logging in many areas.
During the last 24 hours, Mumbai has witnessed 93 mm of rains and today, in 3 hours, rains have been moderate at 12 mm. Now, heavy rains will continue over the city of Mumbai for another 48 hours or so. Thereafter also, rainy days will continue, as per the Skymet. 
While airlines are now forced to delay their flight due to weather conditions. But as an passenger what are your rights when a flight is delayed needs clarity. 
For your information, recently, the DGCA have enhanced air passengers compensation either through delay or cancellation of flights. 
Data given on DGCA revealed that, overall cancellation rate of scheduled domestic airlines for the month of May 2019 has been 0.81%. This is higher compared to  0.76% cancellation rate recorded in April 2019.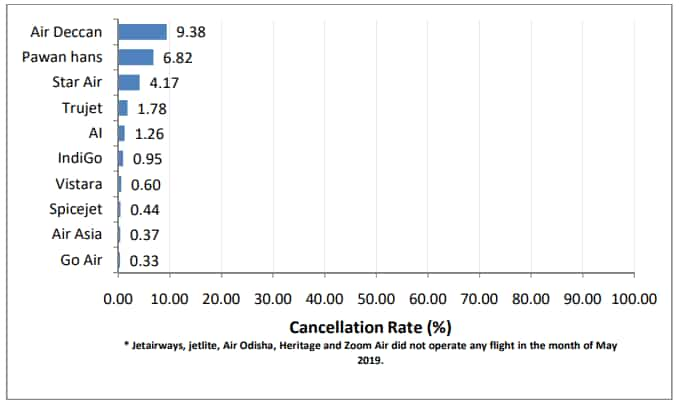 (Image source: DGCA)
Interestingly, in May 2019, the major reason which impacted the cancellation rate was weather conditions. The data showed that, 72.6% cancellation reason was weather, while 3.3% involved commercial, 18.2% technical, 1.3% operational and 4.6% other reasons.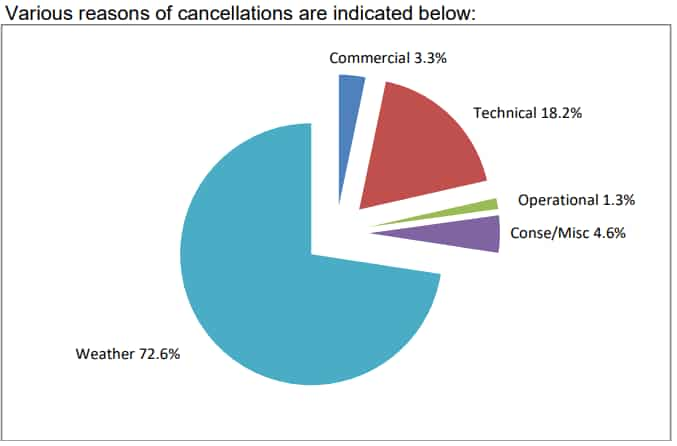 (Image source: DGCA)
It has been found that majority of delays have been attributed to 'Reactionary'. In airline codes, the reactionary means passenger of load connection, awaiting load or passenger from another flight, check-in error, aircraft rotation, cabin crew rotation, operational controls, late arrivals and others.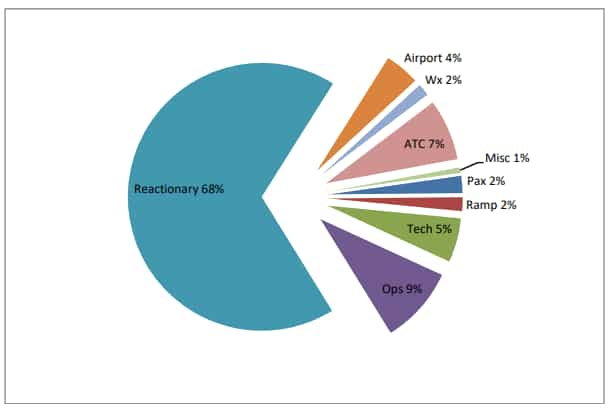 (Image source: DGCA)
Considering due to delays a passenger suffers in travelling, the DGCA recently released a passenger charter for compensating these travellers during flight cancellation or delays. 
The Civil Aviation ministry in February 2019 said, in view of rapid expansion of air services within India and on international routes to/from India and with the increase in the volume of passenger traffic, it has become necessary for the Government to take appropriate action to ensure appropriate protection for the air travelers in case of flight disruptions and, in particular, denied boardings, flight cancellations and delays without due notice to the passengers booked on the flight(s). 
Firstly, when the number of passengers whose tickets have been confirmed for travel are more than number of seats, then airlines must ask for volunteers to give up their seats and accordingly commence the journey. In such case, the passengers who have given up their seats, must be attended with alternate flights, if failed to do so the airlines are obligatory to compensate. These are the new rules for compensation in such case: 
An amount equal to 200% of booked one-way basic fare plus airline fuel charge, subject to maximum of Rs 10,000, in case airline arranges alternate flight that is scheduled to depart within the 24 hours of the booked scheduled departure. 
An amount equal to 400% of booked one-way basic fare plus airline fuel charge, subject to maximum of Rs 20,000, in case the alternate flight is arranged to depart more than 24 hours. 
However, if a passenger does not want any alternate flight then, full refund of full value of ticket and compensation equal to 400% of booked one-way basic fare plus airline fuel charge, subject to maximum of Rs 20,000 shall be compensated. 
If an airline is expected to delay beyond the originally announced departure, the revised time for departure can be more than 2 hours or 3 hours or 4 hours. However, if a flight is delayed over 6 hours from scheduled time, then airlines shall offer an option of either an alternate flight within a period of 6 hours or full refund of ticket to the passenger. 
If the delay is over 24 hours of the scheduled time, passenger shall be offered facility like meals, refreshments, hotel accomodation, etc.
But take note, an airline does not have to pay compensation  in cases where the cancellations and delays have been caused by an event(s) of force majeure i.e. extraordinary circumstance(s) beyond the control of the airline, the impact of which lead to the cancellation/delay of flight(s), and which could not have been avoided even if all reasonable measures had been taken by the airline.
Circumstances which are beyond airline's hand are - political instability, natural disaster, civil war, insurrection or riot, flood, explosion, government regulation or order affecting the aircraft, strikes and labour disputes causing cessation, slowdown or interruption of work or any other factors. 
Additionally, an airline will not be liable to pay any compensation in respect of cancellations and delays clearly attributable to Air Traffic Control (ATC), meteorological conditions, security risks, or any other causes that are beyond the control of the airline. 
Hence, in cases of flight delays it is always advisable to remember your rights as a passenger. 
Get Latest Business News, Stock Market Updates and Videos; Check your tax outgo through Income Tax Calculator and save money through our Personal Finance coverage. Check Business Breaking News Live on Zee Business Twitter and Facebook. Subscribe on YouTube.