Monsoon expected to arrive on May 30: Indian Meteorological Department
The monsoon arrived in Andaman on May 14, three days ahead of its scheduled arrival.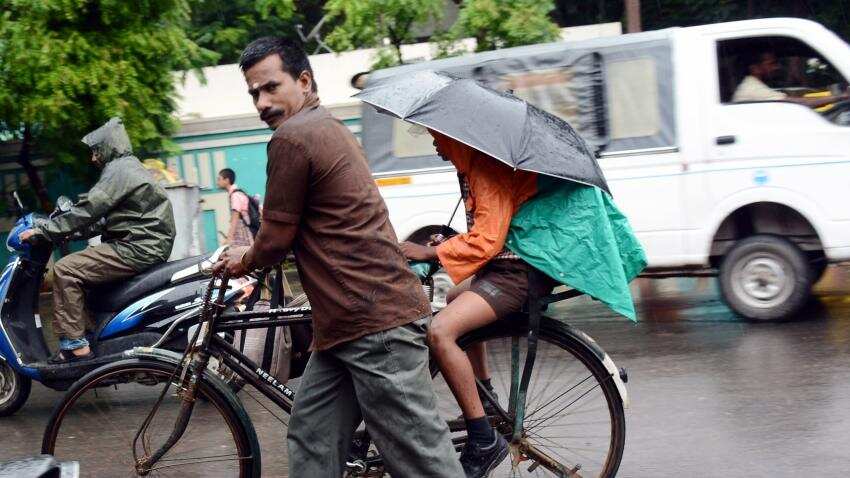 Monsoon rains lash Chennai on June 29, 2016. Photo: IANS
Updated: Wed, May 17, 2017
07:44 am
New Delhi, PTI
The monsoon is expected to arrive in the country two days ahead of schedule, with Kerala likely to be hit on May 30, the Indian Metereological Department (IMD) said on Tuesday.
The normal date of arrival of monsoon in Kerala is June 1, which marks its official onset in the country.
The IMD, which has predicted a normal rainfall this year, said the Southwest Monsoon has advanced over the Andaman Sea.
The monsoon arrived in Andaman on May 14, three days ahead of its scheduled arrival. The conditions are now becoming favourable for the further advance of southwest monsoon, the IMD said.
ALSO READ: Investors bet on fertiliser stocks as IMD predicts good monsoon
"...The southwest monsoon is likely to set over Kerala on 30th May with a model error of plus or minus 4 days," the IMD said.
"Formation of a cyclonic circulation over the Andaman Sea has resulted into strengthening and deepening of cross equatorial southwesterlies and persistent convective activity and rainfall over the region during the last few days.
ALSO READ: Monsoon seen normal this year, IMD says; bonds cut losses
"As a result, the southwest monsoon has advanced into some parts of southeast Bay of Bengal, Nicobar Islands, entire south Andaman Sea and parts of north Andaman Sea on 14th May," the IMD said.
It, however, added that past data suggest that there is no association of the date of monsoon advance over the Andaman Sea either with the date of monsoon onset over Kerala or with the seasonal monsoon rainfall over the country.