Market valuation of 9 Sensex firms zooms Rs 1.58 lakh cr; find out which are these
Combined  market capitalisation of nine of the 10 most valued companies surged by a whopping Rs 1,58,882.34 crore last week, helped by an overall strong broader market and  smart  surge in the valuation of Reliance Industries Ltd (RIL)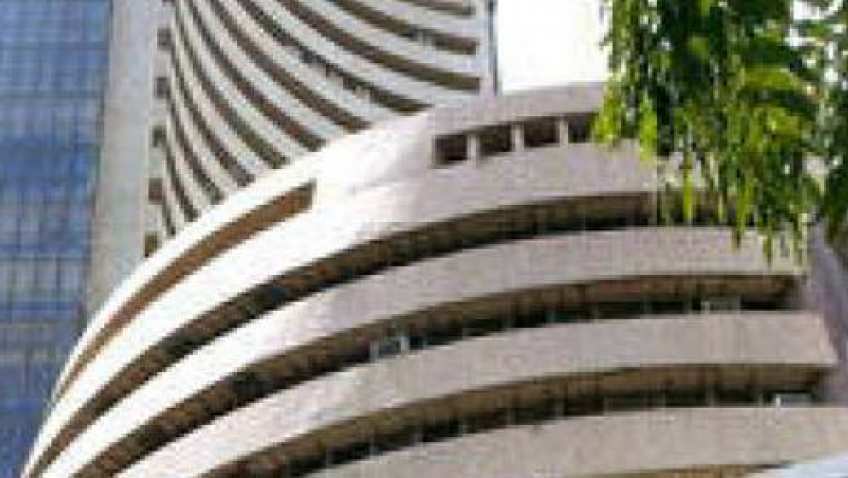 Over the last week, Sensex recorded a significant rise of 883.77 points, or 2.48 per cent, to close at 36,541.63. RIL's market valuation soared Rs 76,195.2 crore to Rs 6,94,944.56 crore. Image source: PTI
Updated: Sun, Jul 15, 2018
10:16 am
PTI
Combined market capitalisation of nine of the 10 most valued companies surged by a whopping Rs 1,58,882.34 crore last week, helped by an overall strong broader market and smart surge in the valuation of Reliance Industries Ltd (RIL). Tata Consultancy Services (TCS) continued to rule the market cap chart followed by RIL, HDFC Bank, Hindustan Unilever Ltd (HUL), HDFC, ITC, Infosys, Maruti Suzuki India, Kotak Mahindra Bank and SBI in the week to Friday.
ITC was the sole loser in the top 10 list. It was a second week of gains in a row for the markets. Over the last week, the Sensex recorded a significant rise of 883.77 points, or 2.48 per cent, to close at 36,541.63. RIL's market valuation soared Rs 76,195.2 crore to Rs 6,94,944.56 crore, emerging as the biggest gainer among the top 10 entities.
The m-cap of TCS zoomed by Rs 26,015.17 crore to Rs 7,58,536.46 crore and that of HDFC Bank advanced by Rs 17,356.72 crore to Rs 5,67,888.71 crore. HUL's valuation surged Rs 13,464.03 crore to Rs 3,76,895.22 crore and that of HDFC rose sharply by Rs 9,913.49 crore to Rs 3,32,455.64 crore.
Watch this Zee Business video here:
The market cap of Kotak Mahindra Bank jumped Rs 6,518.97 crore to Rs 2,67,782.94 crore and that of Infosys?climbed Rs 5,372.96 crore to Rs 2,85,924.08 crore. Maruti added Rs 3,911.94 crore to Rs 2,84,991.39 crore in its valuation and State Bank of India (SBI) Rs 133.86 crore to Rs 2,29,897.37 crore. In contrast, ITC lost Rs 2,234.52 crore to Rs 3,30,088.43 crore in its m-cap.